Episode Six of "We Are Guitar" Is Coming Soon! Featuring: Curt Chambers - The Guitarist for Alicia Keys, Dr. Dre, and Eminem!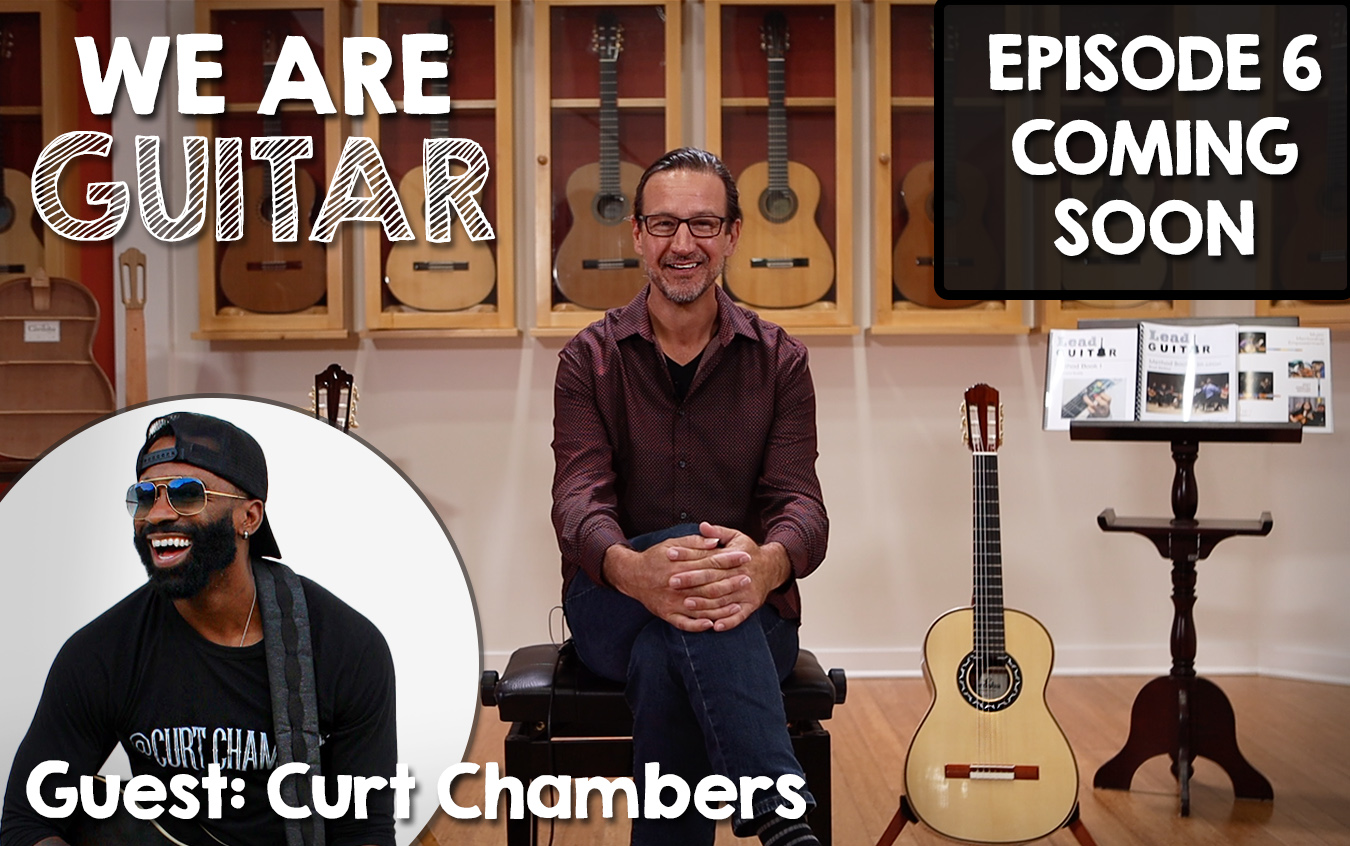 "We Are Guitar" is a quarterly YouTube live-stream organized by Lead Guitar, GSI Foundation and Córdoba Guitars. The show is hosted by Brad Richter in the GSI showroom. Our primary mission with these broadcasts is to celebrate the successes of Lead Guitar students from programs around the country, and local programs in the Los Angeles area which are supported by the GSI Foundation. What is unique about "We Are Guitar" is that the show connects classical guitar students with their guitar idols from the classical and popular music scene. In the previous episodes, among the guests we could see: Zach Filkins of OneRepublic, Molly Miller of Jason Mraz and the Black Eye Peas, Sergio Assad, Sergio Vallin, Mia Garcia, Alex de Grassi, and Carlos Rafael Rivera – the film music composer of "The Queen's Gambit" and "Godless". 
​The sixth episode of the show will also have a very special guest! Curt Chambers is a Grammy Award-winning guitarist who has worked with Alicia Keys, Dr. Dre, Eminem and many other masters from a broad range of musical styles. He was also a guest of the Ellen Show where he performed together with Alicia Keys. See the video below!
Next month, Curt Chambers will perform 12-bar blues in a virtual ensemble together with Lead Guitar students and teachers. The sixth episode will premiere on December 15, 2021 on the GSI YouTube channel.
If you'd like to support the GSI Foundation or learn more about our activities, please visit our website (www.gsifoundation.org). Our mission is to support music education in public schools in the Los Angeles area, and help create opportunities (such as this one) for young musicians.
Leave a Comment