French Guitar Maker, Jean-Noël Rohé, Builds a New Guitar for GSI. See the photos!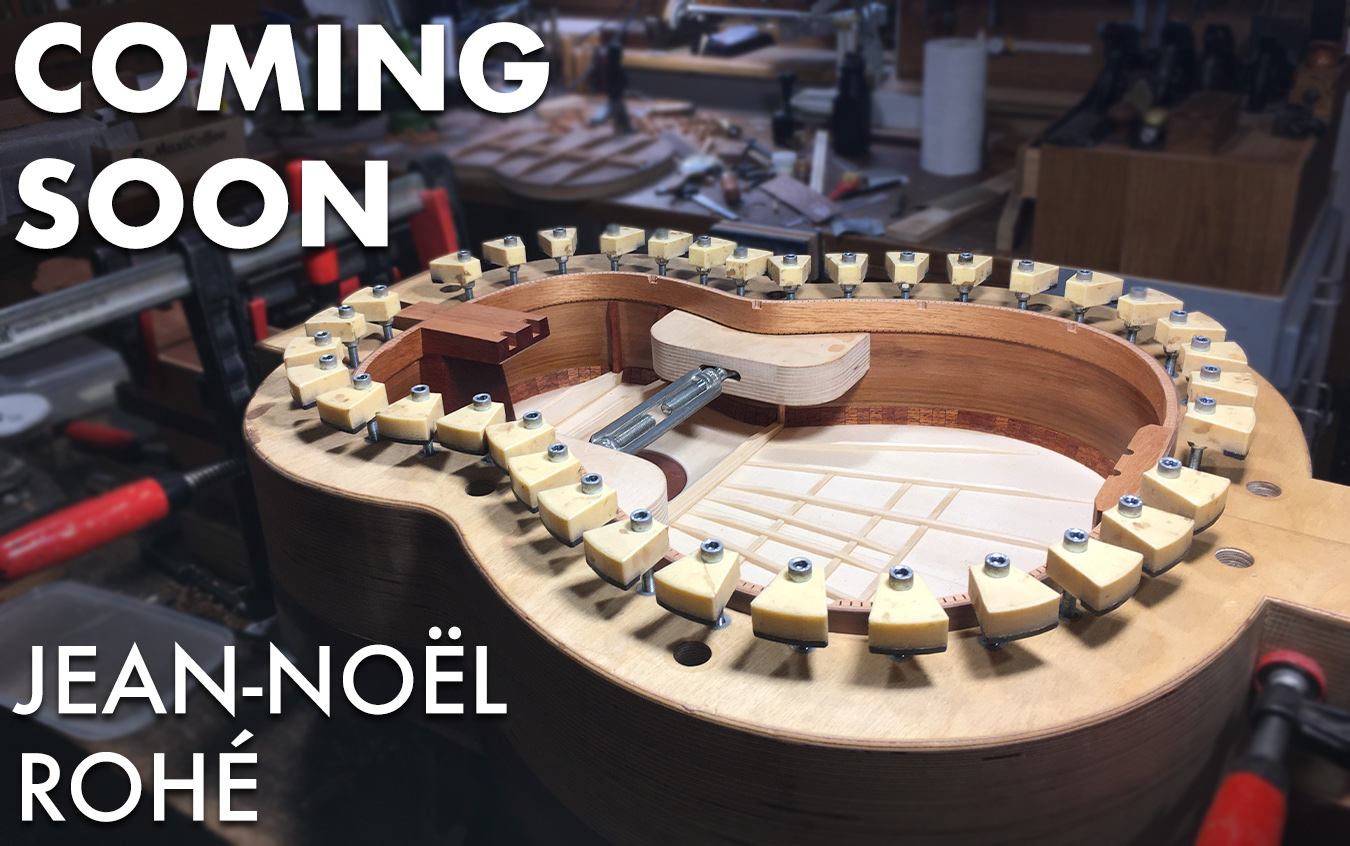 One of the top French makers of his generation, Jean-Noël Rohé has shared with us some new photos of his next GSI guitar. This great, Strasbourg-based luthier makes incredibly refined instruments in all ways. The craftsmanship is top-of-the-line and is extremely tasteful with perfectly executed details. The bracing pattern is an asymmetrical 8 fan system – with two off-center short braces instead of a central fan running under the center seam flanked by 3 full-length fans on the bass side and 3 on the treble side (two shorter bars and one full length). The resulting sound is that of perfect balance and a relaxed, warm quality of sound without losing firmness to the core of each note for definition. This unique sound has great style, and all who hear and play are won over by its charm. For the connoisseur of fine guitars, this maker's work does for the ears what the finest wines do the palates of the most discriminating wine aficionados. Several fine players of Rohé guitars include Pablo Marquez, Vojin Kocic, David Jaggs, Adam Woch, Philippe Mouratoglou and Baptiste Ramond among others.
Our new guitar, numbered 102, is now finished and very soon will arrive in our showroom. Jean-Noël told us that he's very happy with the sound of it. The guitar has a spruce soundboard and CSA rosewood back and sides. Check out the sneak peek photos below!
Leave a Comment