"Gabriela" – A new model of Vicente Carrillo guitar is now available at GSI!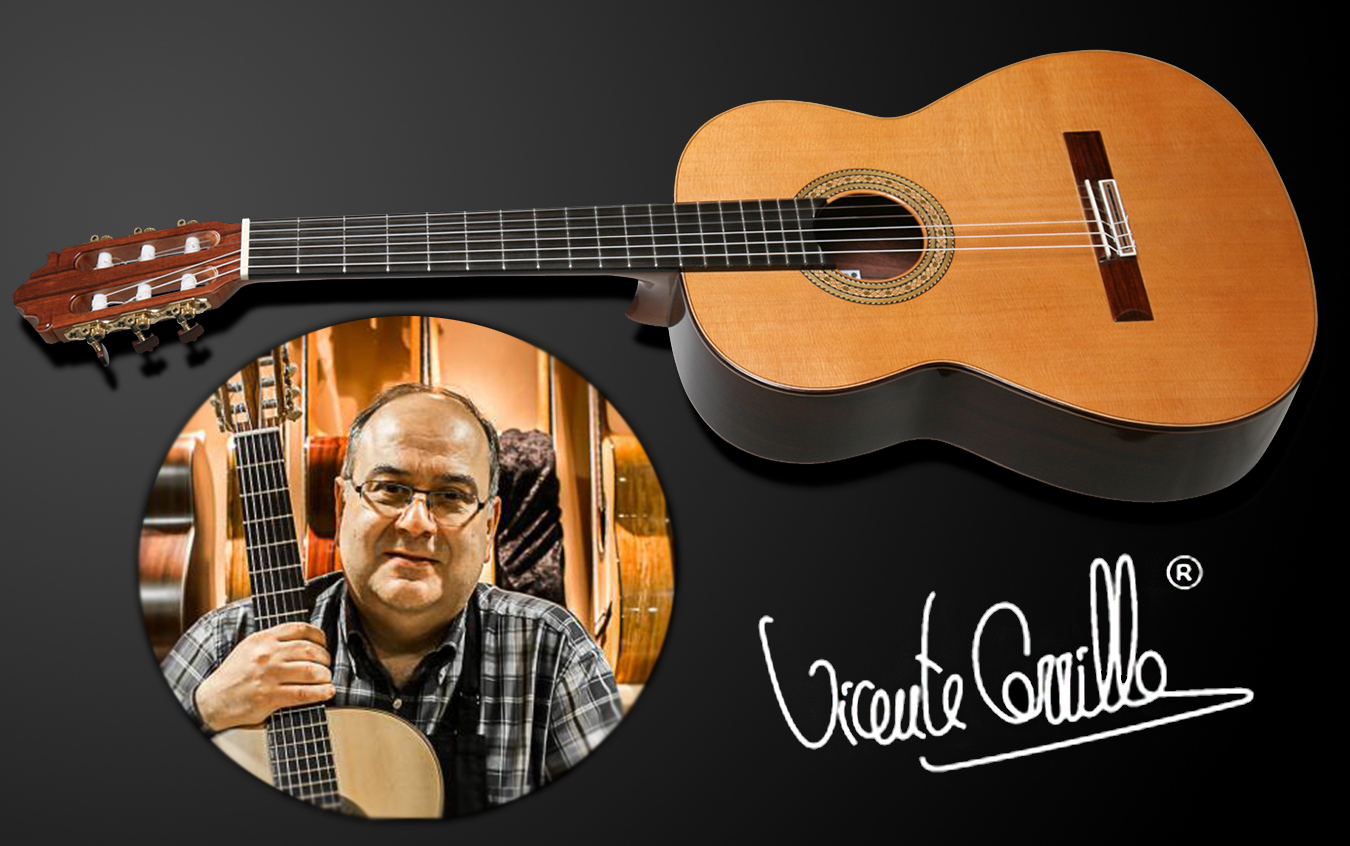 The "Gabriela" model is the newest addition to our inventory. This model also completes the catalogue of Vicente Carrillo Classical Guitars featured at GSI.
Vicente Carrillo has been running his family's shop in Casasimarro, Spain since 1980. Originally, the shop dates back to the 18th century and was run by Vicente's ancestor, Alfonso Anselmo Alarcon. Over the years the family business has been handed from generation to generation. Currently, Vicente maintains the family tradition now in its 5th generation. The shop became so popular that it has earned the town of Casasimarro the lovely name, "El Pueblo de las Guitarras" (The Town of the Guitars).
Over the years, Vicente has been constantly improving his guitar-making skills. The distinctive elements of his style have been influenced primarily by Madrid luthiers Angel Benito Aguado, and Jose Romero (of the Jose Ramirez workshop). The guitars therefore have a big, deep and powerful quality much like the best guitars from the top Madrid shops, yet they still retain a lyrical charm found in the southern Spanish instruments.
The "Gabriela" model, which is the flagship model from the Carrillo workshop and what is known as their "concert grand" – featuring their best materials and additional inlay work, particularly in the top purflings. It has double sides – African Rosewood used for the outer layer, and Indian Rosewood for the inner layer, which is a technique designed for improved volume and power on the concert stage, as this forces the vibrating surfaces of the instrument more to the soundboard, and less is lost to the sides. It has a very refined voice – it is extremely well-balanced with bright, silky trebles and deep basses. This model is available with either Spruce or Cedar top depending on the preference. It has an elegantly shaped neck for optimal playability and is a great value for the serious concert performer.
GSI has been cooperating with Vicente on introducing several modifications to his guitars. We believe that Vicente's most recent instruments are among his finest up to date, therefore we're very proud to add this model to complete the catalogue of his instruments in our store.
See the first Carrillo's "Gabriela" guitar featured at GSI: