Grammy Award-Winning Artist, Andrew York, Records New Pieces at GSI On Francisco Tarrega's Torres Guitars.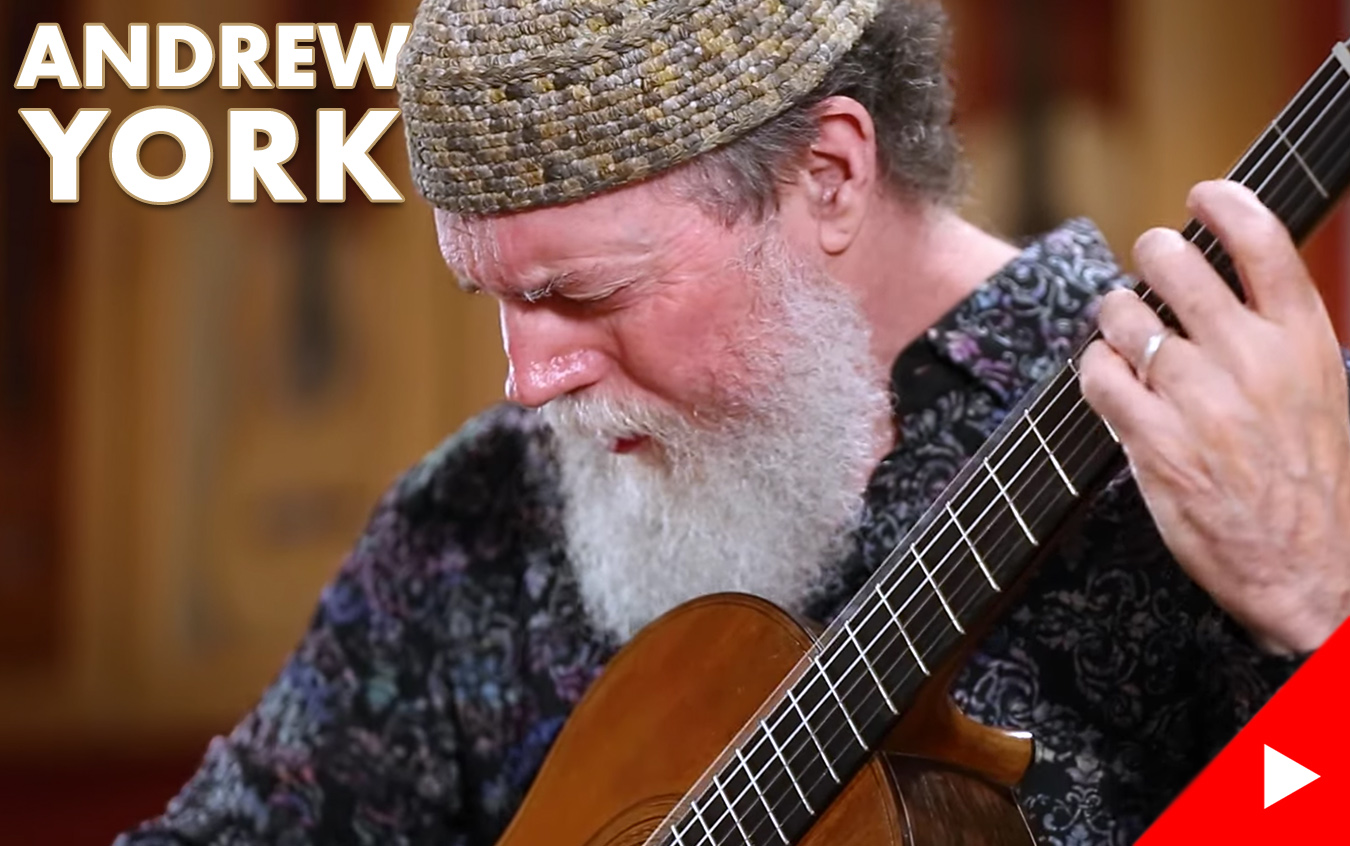 We've just finished publishing another series of Andrew York's videos recorded in our showroom. Andrew York is not only a Grammy award winner, but also one of the top classical guitar composers in the world. With this visit, Maestro York recorded four of his unique compositions on two legendary instruments previously owned by Spanish composer, Francisco Tarrega – an 1883 Antonio de Torres "SE 49" SP/MP, and an 1888 Antonio de Torres "SE 114" SP/CSAR.
One of the most anticipated pieces was the world premiere of Andrew's new piece, "Portrait of Tárrega" which was commissioned by GSI thanks to many of you who were supporters of this project in our fundraiser! Andrew York based this piece on Tarrega's themes. We'd like to thank again Maestro York for this great composition!
While at GSI, Andrew York also recorded three of his other pieces – "Dancing with Maya", "Poem No. 6", and "Annie's Song". Watch all four new videos below!
Leave a Comment