GSI Foundation Scholar, Ashley Lucero, Visits GSI for Her Second Recording Session!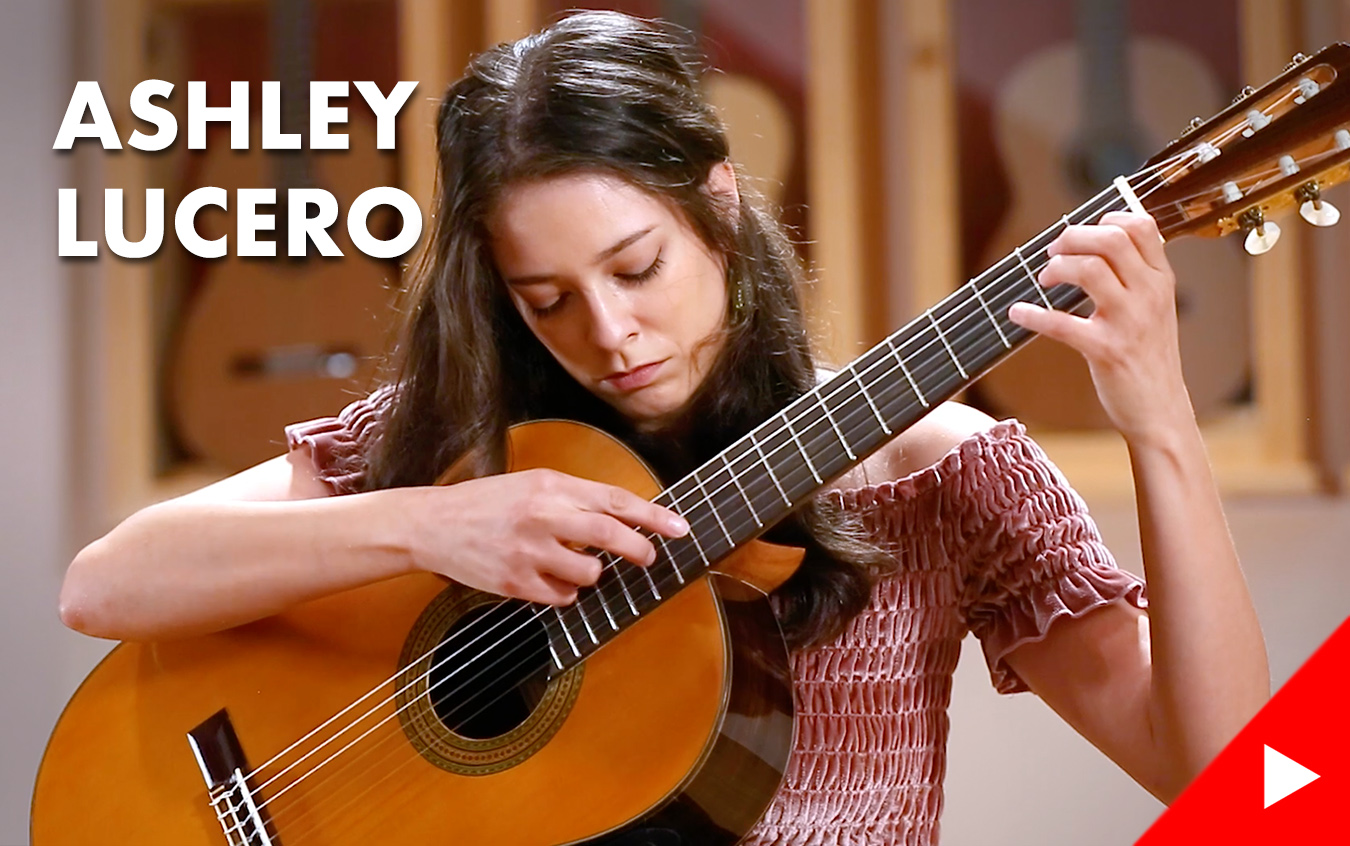 Our GSI Foundation Scholar, Ashley Lucero, has recently stopped by our showroom to record some new videos. Her very first GSI recording session turned out to be very successful and popular on our YouTube channel. Ashley's interpretation of Baden Powell's "O, Astronauta" has reached almost 100,000 views as of today!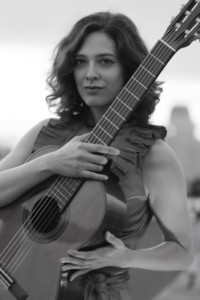 Ashley is originally from Cleveland, Ohio, but her family has been living in El Paso, Texas for generations. She came to California to pursue her doctorate degree at the USC Thornton School of Music. In addition to playing the guitar, she also loves composing and teaching. She decided to focus on these passions when she was forced to stop practicing due to nerve irritation in her left arm. You can read more about Ashley's story in our previous article about her (READ: The New GSI Foundation Scholar, Ashley Lucero, Records at GSI. Learn more about her story!)
During her recent recording session at GSI, Ashley recorded five new videos. Everyone who enjoyed Ashley's previously mentioned performance of "O, Astronauta" might want to check out her two new videos with music by Baden Powell. "Saudades de Márcia" is very nostalgic and melancholic in character. Ashley recorded her own arrangement of this piece. In the original version, Baden Powell performed it together with the bass and voice. In our opinion, Ashley very skillfully captured the character of the original version in her interpretation. She performed this piece on a 2021 German Vazquez Rubio "Concert 635" SP/MP, a guitar with very clear and full trebles, deep basses, and plenty of character. The second piece by Baden Powell, "Só Por Amor," was arranged for solo guitar by T. Darmstadt. For this piece, Ashley chose a 2021 Valerio Licari "Classical Zen" SP/MP. This guitar strikes the eye with its unique design. The theory behind this design is that the positioning of the soundhole(s) as far as away from the bridge area leaves a larger vibrating surface of soundboard area. This instrument can also be plugged in and used with amplification.
The next piece, "Flying Wigs" is the third movement of Roland Dyens' Trois Pièces Polyglottes. According to the interview with Roland Dyens conducted by Daniele Duarte, Dyens named this piece after hearing a funny story about a lady from a backseat of a car who lost her wig after the car had to stop abruptly due to a dog crossing the street. Even though the story is quite funny, the piece is very lyrical. For this piece, Ashley chose a 1997 Michael Gee SP/CSAR – a guitar structurally based on traditional Torres/Hauser designs with the original Gee's aesthetics.
Ashley also recorded The Beatles' hit song, "Michelle" composed by Lennon/McCartney in the arrangement for solo guitar by Toru Takemitsu. For those of you who don't remember, during her first GSI session, Ashley also recorded the famous song "Yesterday" that was arranged by Takemitsu as well. Ashley performed "Michelle" on a 1963 Ignacio Fleta SP/IN – a guitar from Fleta's golden 'spruce' era when players like Andres Segovia, John Williams, and Angel Romero were concertizing and recording on Fleta instruments from this very period.
The last piece recorded by Ashley was the first movement, "El Arpa del Guerrero" (The Harp of the Warrior), from Leo Brouwer's El Decamerón negro. The entire piece consists of three movements based upon El Decameron Negro, a book about African legends by Leo Frobenius. Ashley recorded this piece on a 2021 Elias Bonet SP/MP. This instrument is a traditional model with a five-fan bracing pattern and based on templates designed on the guidelines of one of Elias' teachers, Juan A. Reyes. This guitar has plenty of volume and a very nice bold modern look.
Check out all of Ashley's recent videos below!
Leave a Comment