GSI Sponsors The 7th University of Rhode Island Guitar Festival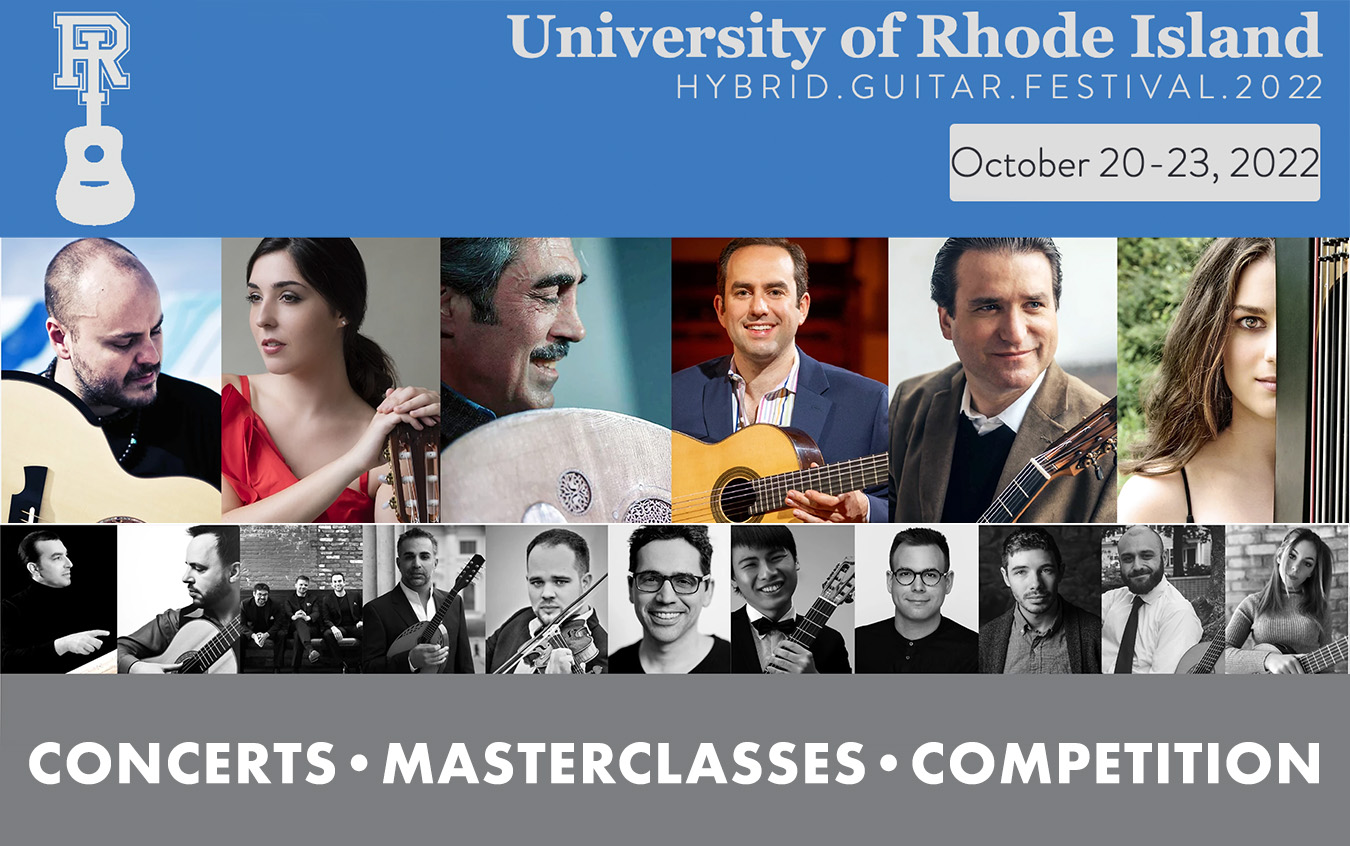 Adam Levin, the director of the University of Rhode Island Guitar Festival, has announced the 7th edition of this annual event. For the past few years, this festival has been supported by GSI and we are proud to join as its official sponsor again. This year, the festival will take place in a hybrid model with both online and live in-person events.
The organizers have prepared for participants a series of concerts, lectures, masterclasses, workshops, and the Rising Star Virtual Competition! There will also be the first-ever Rising Stars Youth Guitar Program for young students (ages 7-14) led by Victor Main, Ceili Connors, and Jim Davidson. Additionally, there is a composer-in-residency program featuring Cuban-Spanish composer, Eduardo Morales-Caso, who will collaborate with the Narragansett Bay Symphony Orchestra and its conductor, Kristo Kondakci, to premiere "Concierto de la Herradura" and Avner Dorman's "Double Concerto for mandolin, guitar and string orchestra". To bring some variety to live concerts, this edition of the festival is going to depart from a strict convention of classical guitar festivals by also including other plucked instruments such as oud, mandolin, and harp.
The list of performers and teachers looks very exciting! This edition will feature Andrea Gonzalez Caballero (guitar), Andy McKee (acoustic guitar), Anver Dorman (composer), Bridget Kibbey (harp), Céili Connors (guitar), Chinnawat Themkumkwun (guitar), Jacob Reuven (mandolin), William Knuth (violin), Eduardo Morales-Caso (composer), Jim Davidson (guitar), Kristo Kondakçi (composer), Matthew Rohde (guitar), Michael Hardy (guitar), René Izquierdo (guitar), Scott Borg (guitar), Simon Shaheen (oud), Victor Main (guitar), and Adam Levin (guitar).
You can learn more about the University of Rhode Island Guitar Festival and the Rising Star Virtual Competition and Program on the festival's official website. Click on the link below!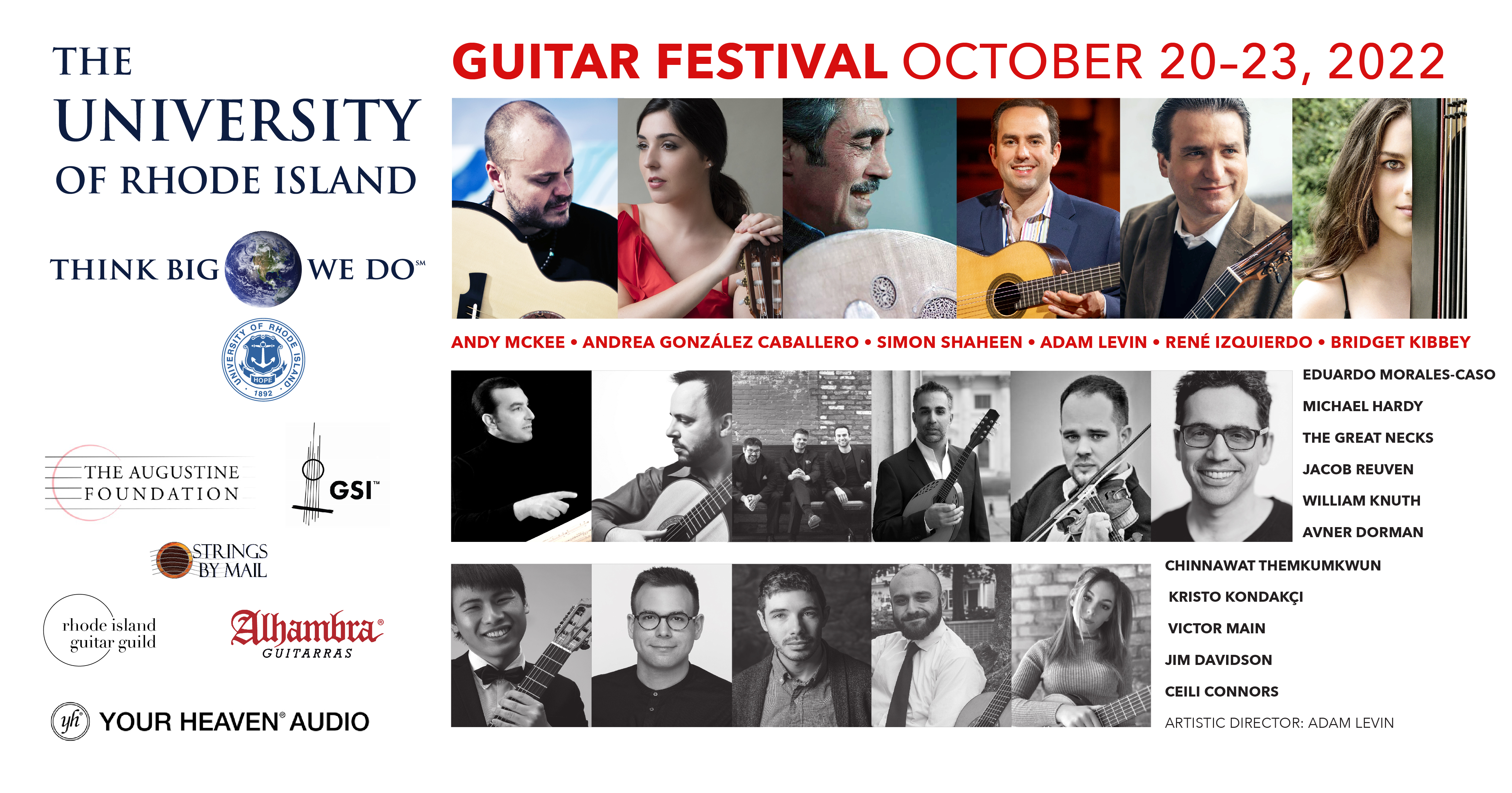 Leave a Comment