GSI.U - Our Second YouTube Channel is Back With Some New Student Performances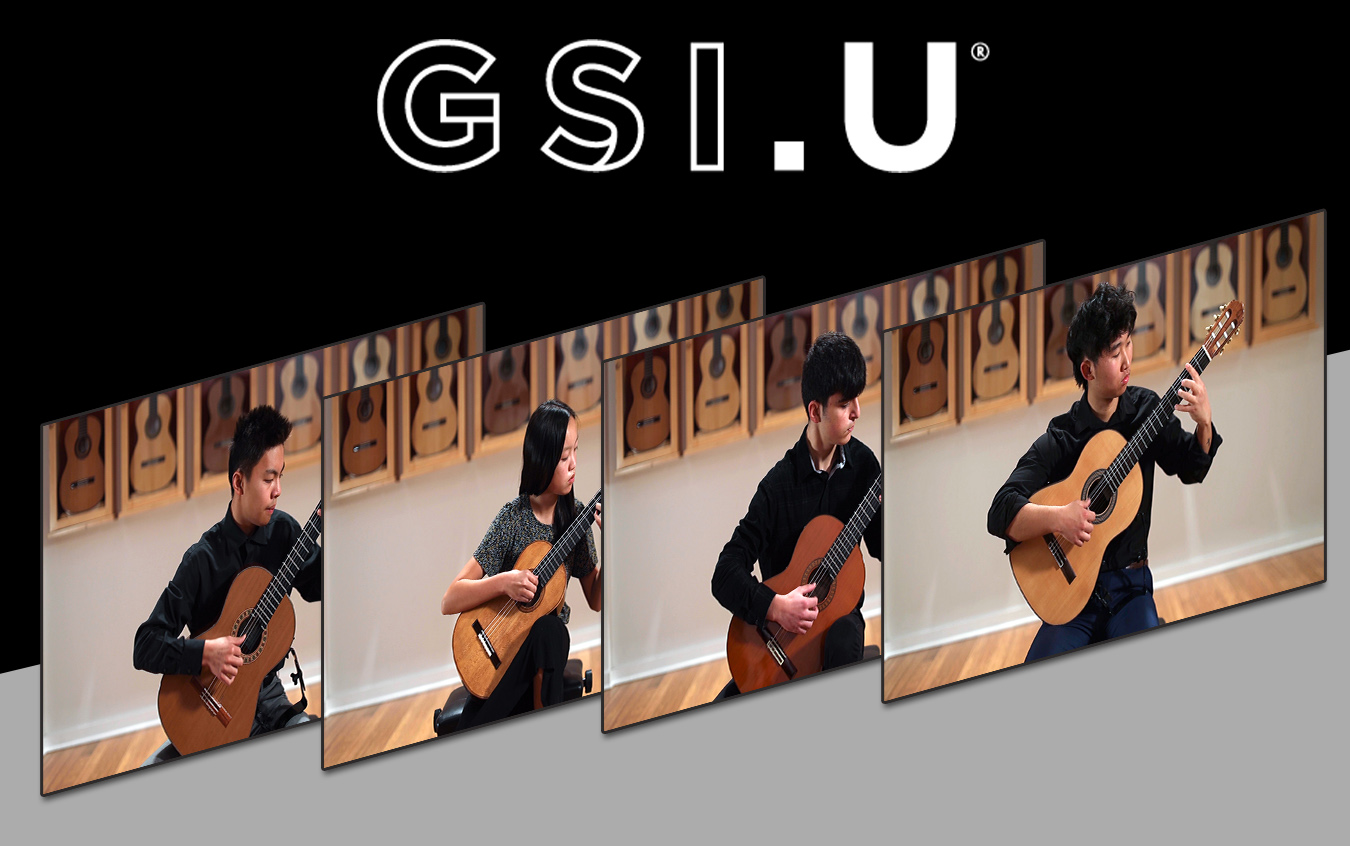 We have reactivated GSI.U - our second YouTube channel dedicated to guitar students of all ages. It will feature student performances, guitar tips, lessons, selected video submissions, and much more!
We started the GSI.U channel six years ago, but then we shifted all of our focus to the main GSI YouTube channel. Now, we are kicking off the GSI.U channel with a series called "GSI Junior" which features performances by local classical guitar students. In the videos below, you'll have a chance to listen to four students who study with two of our good friends - Tavi Jinariu and Saro Babikian. These students are Alistair Zhang, Madeline Yu, Shaunt Zeytountzian, and Alex Kim.
Check out the video and make sure to subscribe to GSI.U on YouTube to be notified of the newest content.
Leave a Comment