GSI Welcomes a New Recording Artist - Meet Nemanja Bogunovic!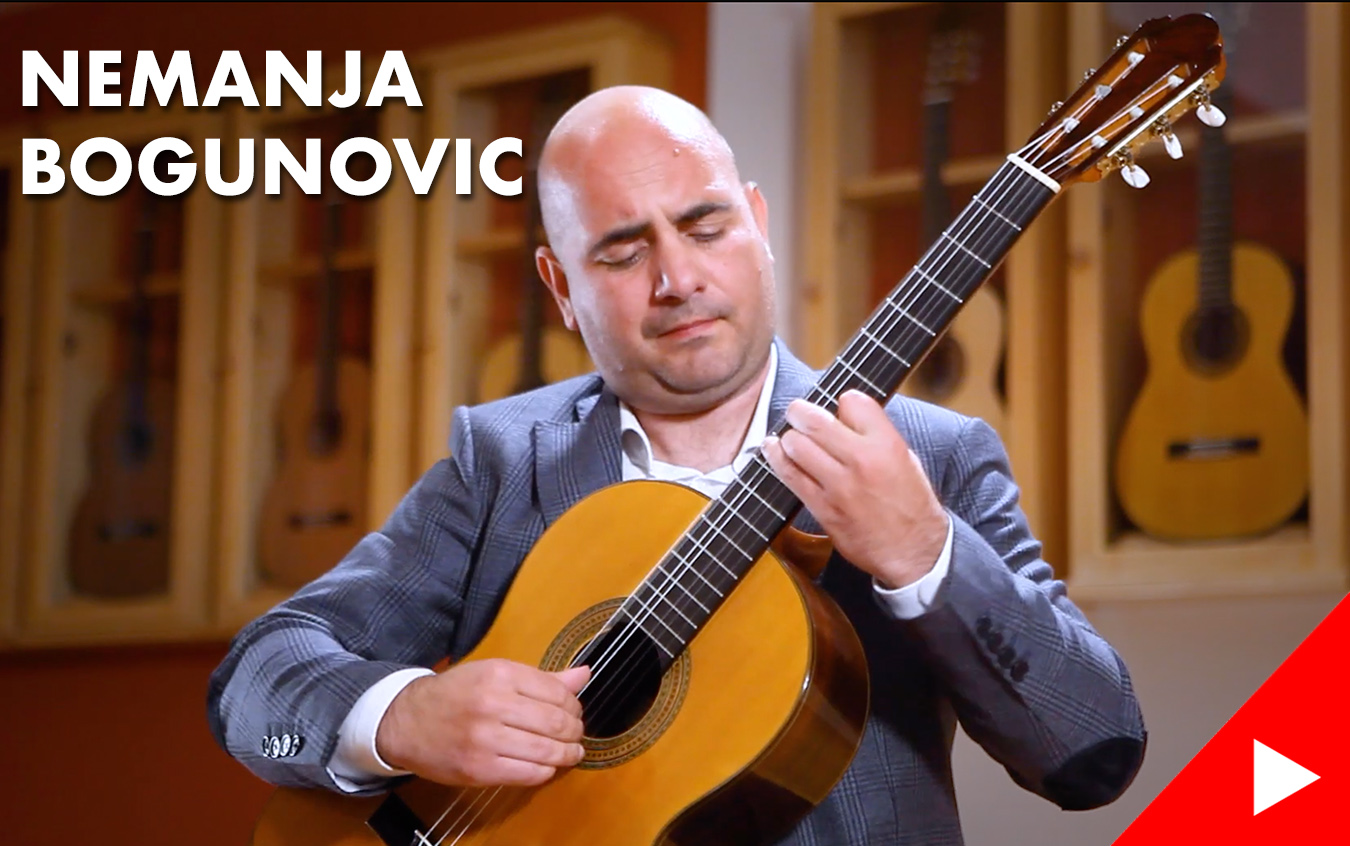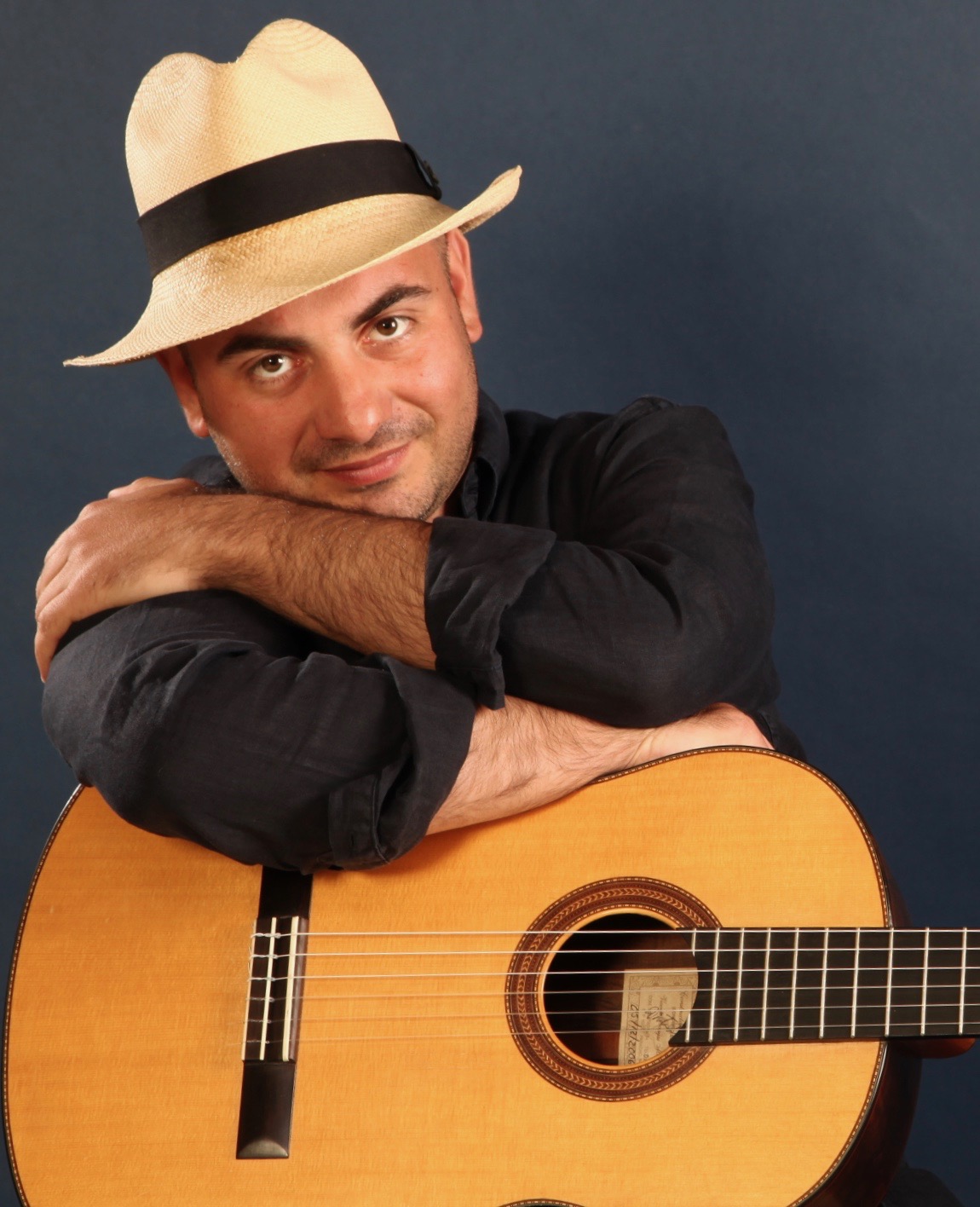 Recently, we had the pleasure to welcome Nemanja Bogunovic, a new guitarist among the circle of performers featured on the GSI YouTube channel. Nemanja is a guitarist and composer from Belgrade, Serbia. He started playing the guitar at the age of seven and gave his first concert at the age of ten. Throughout his career, he has given recitals and public appearances in the United States, Mexico, and many European countries. His playing style is very sensitive and combines virtuosity and colorful expression.
Being a guitarist led Nemanja to perform for numerous politicians and celebrities including former US President, Jimmy Carter; Soviet Prime Minister, Mikhail Gorbachev; and stars such as Roger Moore, Barbara Streisand, Sean Penn, Kevin Costner, and many others.
Nemanja released three solo albums, two books of transcriptions for the guitar, and a collection of his original compositions titled Complete Guitar Works. The big turning point in his international career was the release of his album, The Soundtrack on which he recorded his original arrangements of famous movie themes. He also published the book, Unforgettable Movie Themes, which is available for purchase in over 30 countries. In 2018, Nemanja started a collaboration with the Strings Attached ensemble, formed by the members of the Belgrade philharmonic orchestra, who are also featured on his new release album, Bogunovic plays Bogunovic.
During his first recording session at GSI, Nemanja recorded three of his own compositions, as well as his arrangements of two famous pieces, Carlos Gardel's tango, "Por Una Cabeza", and George Bizet's "Habanera" from the opera, Carmen.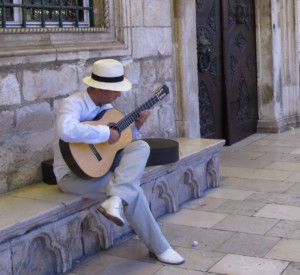 For the first piece titled "El Recuerdo", Nemanja picked a 2007 Hermann Hauser III SP/CSAR. This guitar has an extremely clear sound and it is based on a Hermann Hauser I "Segovia" model from 1930. This is a fantastic example of an instrument that blends the Spanish guitar with Hauser I's native Germanic style. The lyrical, voice-like qualities found in Torres and Manuel Ramirez fuse gracefully with the "teutonic" elements which include the balance between voices and sustain in all registers.
Nemanja's second composition, "Midnight Serenade", was recorded on a 1988 Greg Smallman CD/CSAR. This guitar has a piano-like sustain and has a sound very similar to the guitar used by John Williams in his recordings from the 1980s. The very thick back and sides force all vibrations to the soundboard.
"Encounter" is Nemanja's last composition recorded in our showroom. This a very sentimental piece with a beautiful and lyrical melody. For this recording, Nemanja chose a 1980 Daniel Friederich CD/IN – a guitar with a gorgeous full and robust sound. Just like all Frederich's cedar guitars, there is a lot of depth in the sound. The tone is soft and silky with an almost cathedral-like presence.
Nemanja finished his recording session with his own arrangements of two great hits. Carlos Gardel's "Por Una Cabeza", was performed on a 2021 Hans Van Velzen SP/IN – based guitar built by Enrique Garcia in 1917. For "Habanera" by George Bizet, Nemanja chose an absolute classic, 1960 Ignacio Fleta SP/IN. This guitar was built during Fleta's golden "spruce" era – players like Segovia and Williams were concertizing and recording on Fleta instruments from this very period.
Check out all of Nemanja's videos below!
Leave a Comment