Nemanja Bogunovic is Back With New Videos Featuring His Original Compositions and Arrangements.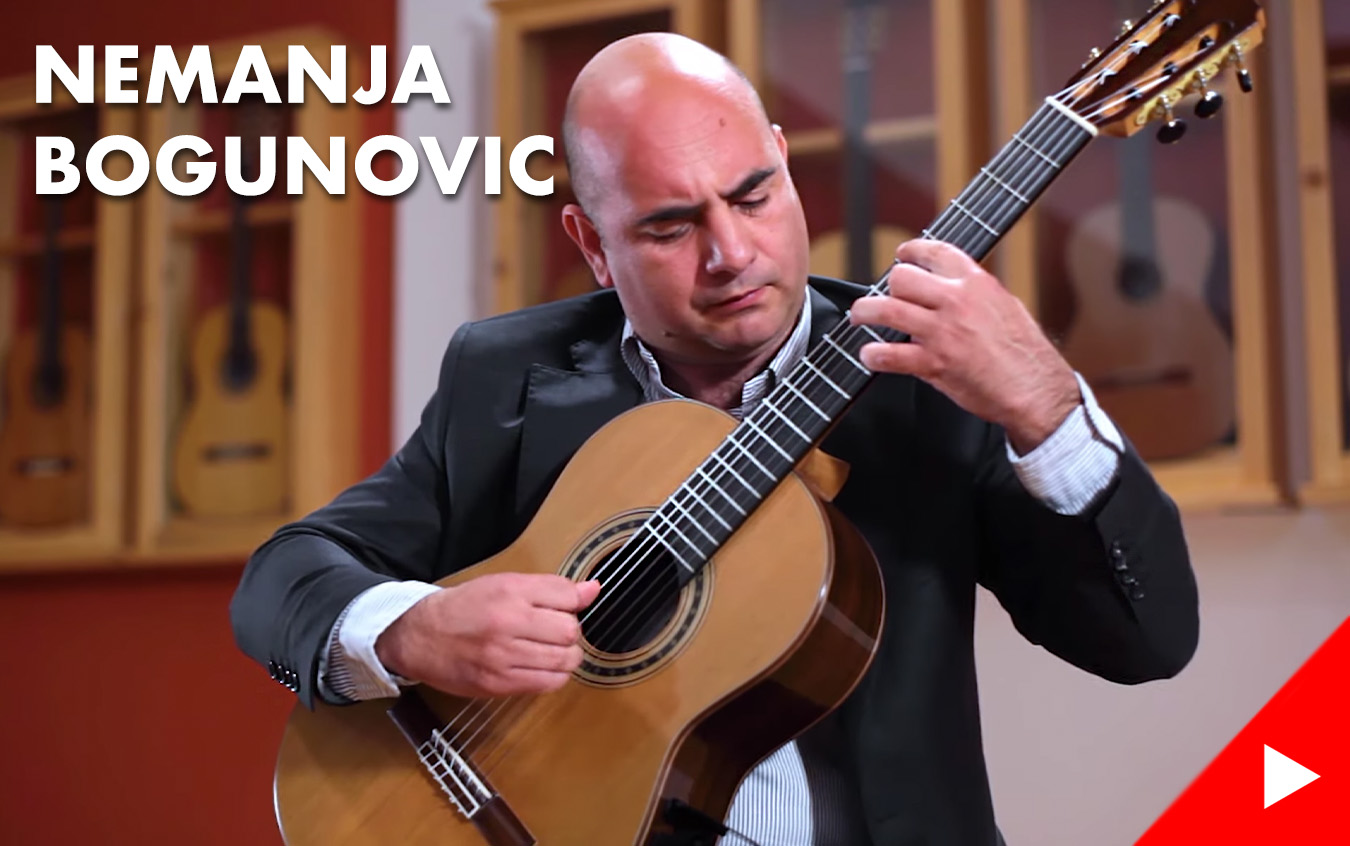 We've published a set of seven videos from Nemanja Bogunović's third recording session in our showroom. Nemanja is a classical guitarist, arranger, and composer from Belgrade, Serbia. Throughout his career, he has performed recitals in the United States, Mexico, and many European countries. He has also performed for numerous celebrities and public figures including former US President, Jimmy Carter, Soviet Prime Minister, Mikhail Gorbachev, and celebrities such as Roger Moore, Barbara Streisand, Sean Penn, Kevin Costner, and many others.
This time, Nemanja focused primarily on recording his arrangements of famous hits from the world of classical and film music. For the first video, we'd like to present you with Nemanja's arrangement of Henry Mancini's "Moon River" from the 1961 American romantic comedy, "Breakfast at Tiffany's". Nemanja recorded this piece on a 1973 Jose Ramirez "2a" guitar that was previously owned by Jorge Morel.
Staying in the world of film music, Nemanja recorded his arrangement of John Williams' "Theme From Schindler's List" from Steven Spielberg's movie, "Schindler's List" produced by the Universal Motion Picture. In this video, you can hear Nemanja playing on a 2022 Dominik Wurth CD/IN.
The third video features Nemanja's arrangement of "Love Theme" from "Cinema Paradiso" composed by another legend of scoring for motion pictures, Ennio Morricone. Nemanja recorded this piece on a 2015 Teodoro Pérez "Especial" SP/CO.
Next, Nemanja played his arrangements of two great hits from the world of classical music - "Ständchen (Serenade)" by Franz Schubert and "Minuet" from "String Quintet Op. 11, No. 5" by Luigi Boccherini. He recorded these two pieces respectively on a 2021 Manuel Adalid "Torres" w/electronics SP/IN, and a 2023 Teodoro Perez "Antigua" CD/IN.
The final two videos feature Nemanja's new original compositions "Elegy" and "Youth". "Elegy" was originally written for oboe and harp and it was composed as a soundtrack for a movie. Nemanja recorded the guitar version of this piece on a 2007 Paulino Bernabe "Leonardo" SP/AR. "Youth", Nemanja's composition featured in the next video, is very rhythmical and lively, thusly named "Youth". For this piece, Nemanja chose a 2015 Zoran Kuvac CD/AR guitar.
Leave a Comment