Antonio Rey Wins a LATIN GRAMMY AWARD in the Best Flamenco Album Category.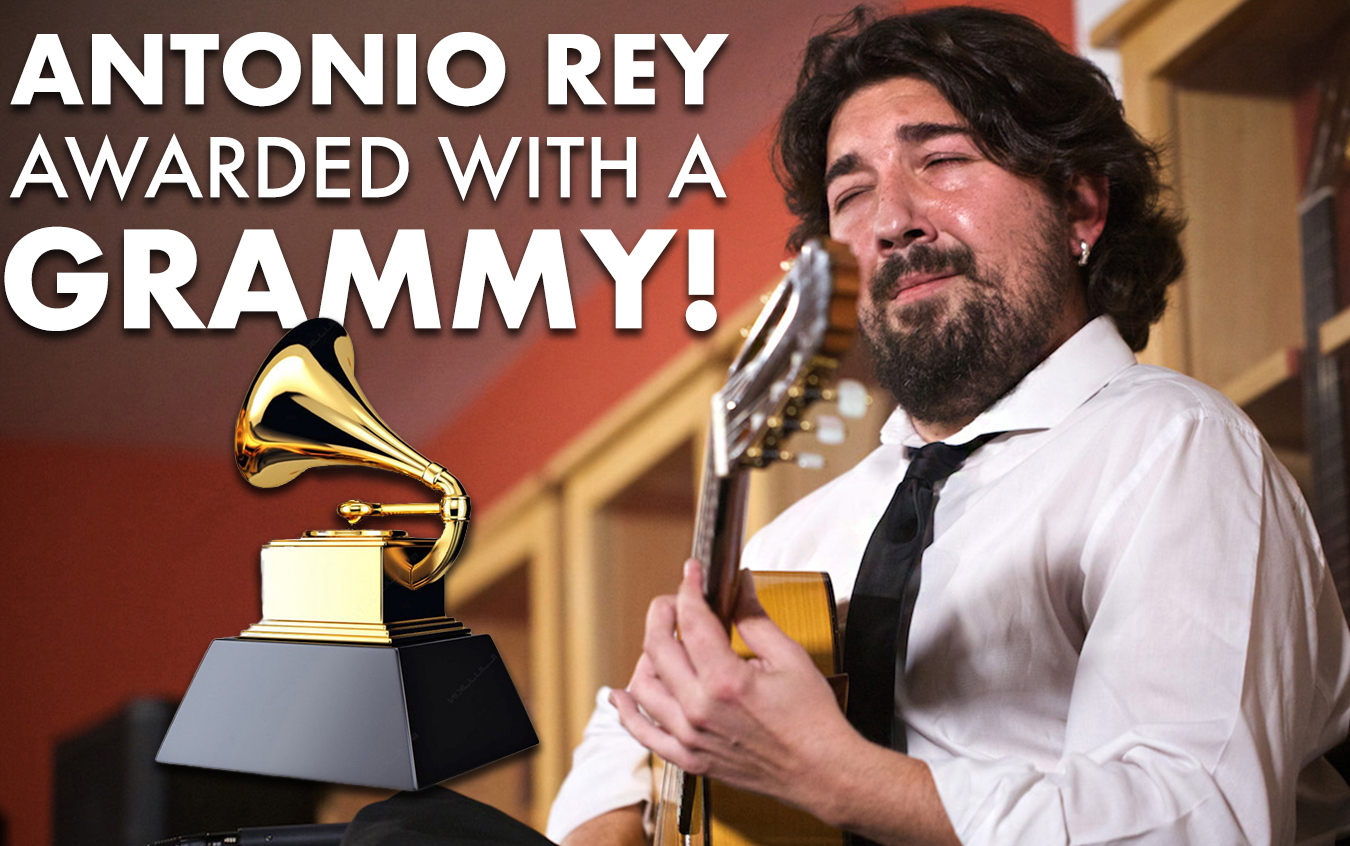 We're very proud of our friend, Antonio Rey, for being awarded with a Latin Grammy Award for his Flamenco sin Fronteras album which was recognized as the best flamenco album of the year.
Antonio Rey is a phenomenal flamenco player. His technique is flawless and his flamenco music reaches deep into the emotions of his listeners. For those of you who don't know, we had the pleasure of hosting Antonio's concert at GSI in early 2019. The concert was an enormous success with a full house and great energy on the stage and among the audience members.
From the array of guitars that we offered Antonio for that performance, he chose the 2007 Manuel Reyes in spruce and cypress which he liked so much that he decided to take it home after the performance! You can relive this concert any time by watching the recordings from that evening.
Antonio Rey is also famous for his great instructional tracks available on EliteGuitarist.com. Visit EliteGuitarist.com and learn with Antonio in one of his 13 detailed tutorials. Elite Guitarist also offers a 30-day free trial so grab your guitar, register and start learning with Antonio Rey today.
Leave a Comment