Italian classical guitarist and D'Addario artist, Carlo Curatolo, records on a Gerardo Centonze guitar!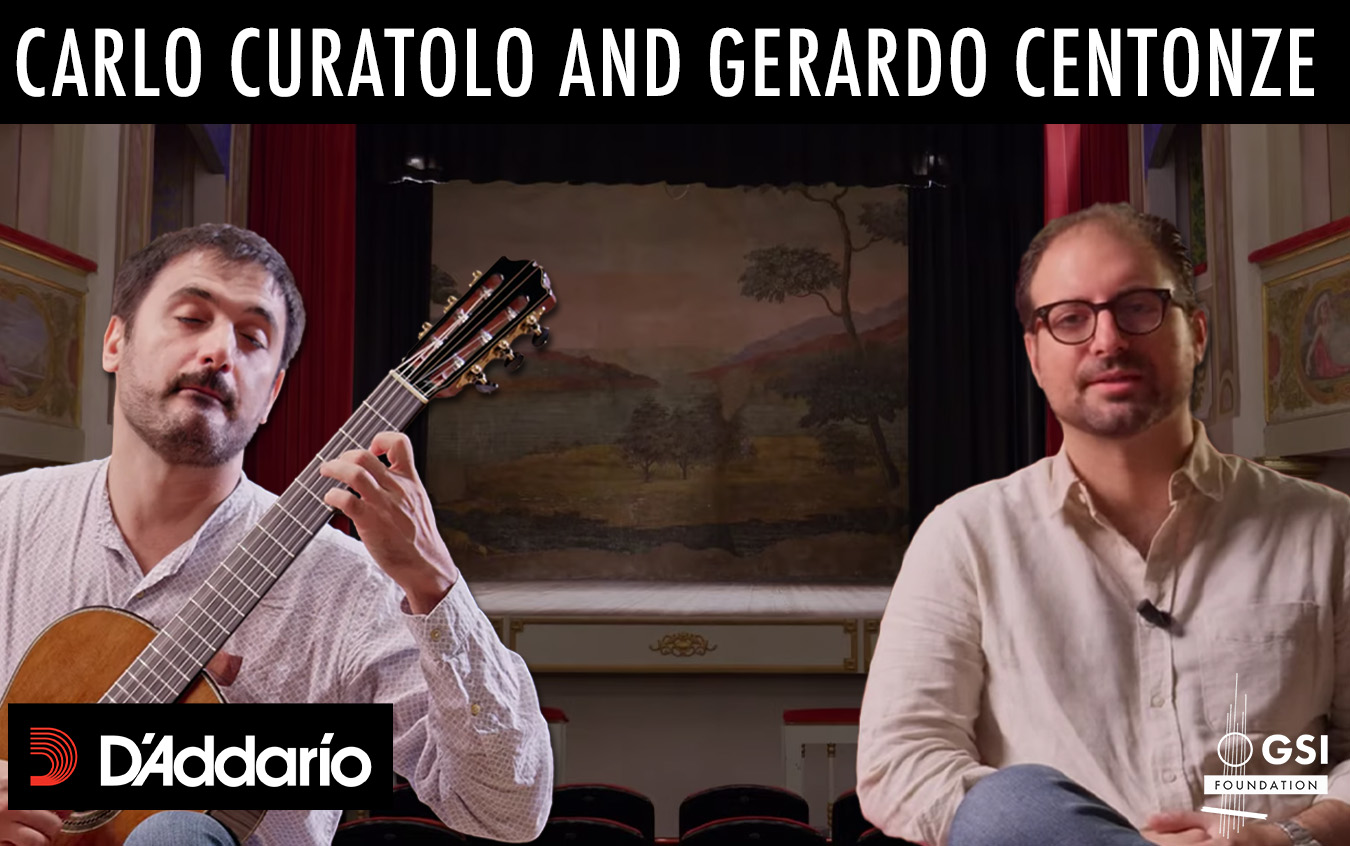 Our collaboration with D'Addario has resulted in another excellent on-location video shoot. This time, we have a chance to hear classical guitarist, Carlo Curatolo, performing on a guitar built by Gerardo Centonze - one of the recent prize-winners from the sixth Antonio Marin Montero Guitar Building Competition in Granada, Spain. The videos were recorded in a charming small historical theater "Teatro di Gonzaga" in Ostiano, Italy (close to Cremona).
Carlo Curatolo is an award-winning classical guitarist from Italy. He began studying guitar with masters such as Paolo Pegoraro and Adriano del Sal. In addition to having graduate and postgraduate degrees in music, Carlo also holds a Master's degree in Physics which he earned at the University of Rome.
Carlo recorded three pieces by Francisco Tárrega during this video shoot - "Rosita (Polka)", "Recuerdos de la Alhambra" and rarely performed "El Columpio". All videos were recorded on a 2023 Gerardo Centonze CD/AR guitar which is currently featured at GSI. We also have a short interview with Carlo and Gerardo available in the fourth video.
Leave a Comment