Valerio Licari has Built a New GSI Guitar with Decorative Motifs Inspired by the Florentine Cathedral.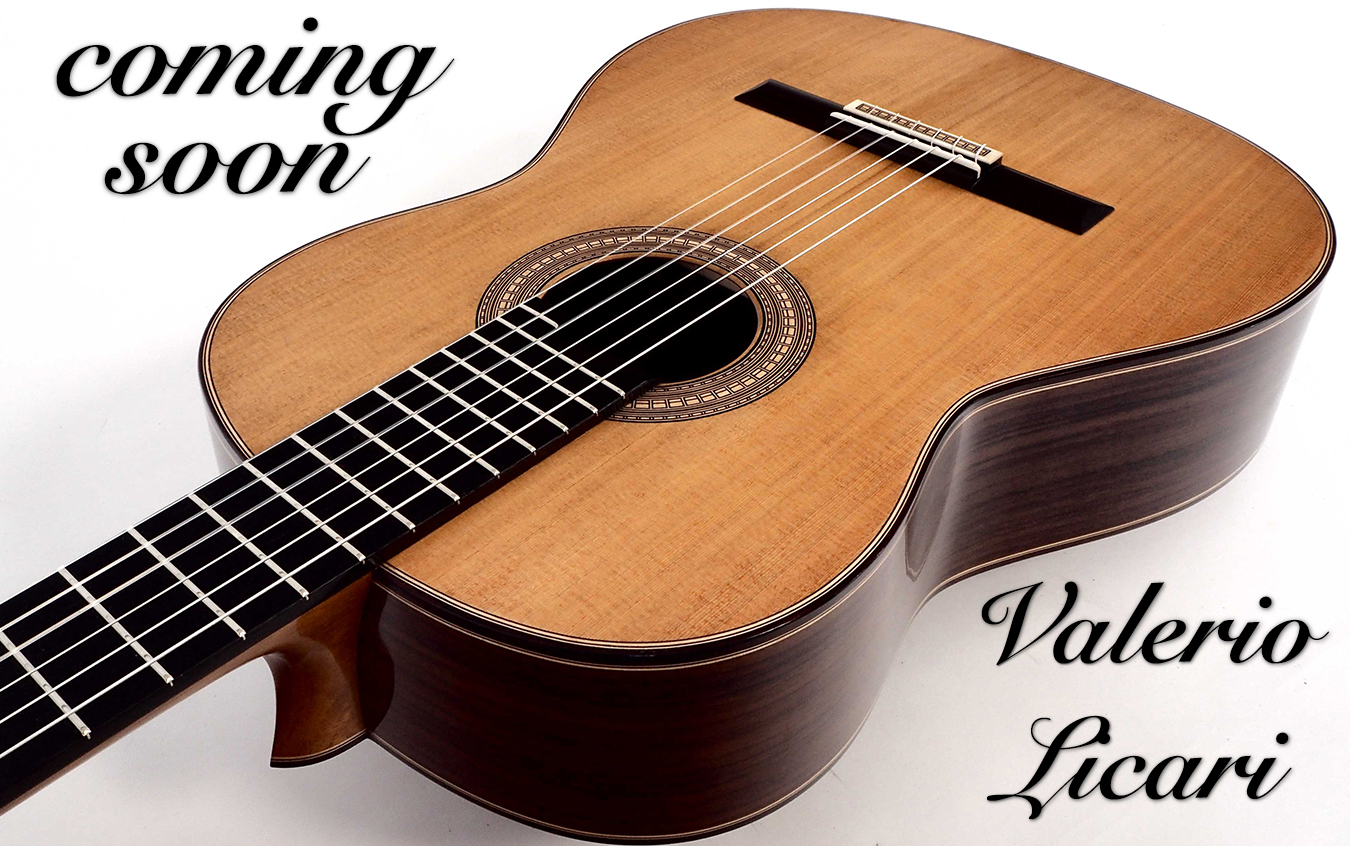 We have some good news for people who liked the 2019 Valerio Licari Guitar SP/IN guitar, but prefer cedar over spruce soundboards. Valerio Licari has finished building his newest cedar-top guitar which is going to be shipped to GSI soon!
Valerio is an Italian luthier and a finalist of the prestigious 2019 Antonio Marin Guitar-Making Competition in Granada, Spain. Valerio lived and worked in Spain for many years. First, he worked in Malaga as an apprentice at the workshop of a classical guitar luthier, Daniele Chiesa. After that he set up his own workshop in Granada where he had remained until late 2019 until he moved back to Italy. In Spain, Valerio had an opportunity to immerse himself in studying the traditional methods of classical and flamenco guitar building.
Even though his instruments are thoroughly Spanish in design, Valerio's guitars contain aesthetic elements that are drawn from Italian roots. This new guitar, just like the previous Valerio's GSI instrument (2019 Valerio Licari Guitar SP/IN) contains decorative motifs in the rosette and the tie-block inspired by the iconic Florentine cathedral, Santa Maria del Fiore.
For this guitar, Valerio used Canadian cedar for the top, paired with Indian rosewood back and sides, a Honduran cedar neck and African ebony fingerboard with 20 frets. Tuners are Hauser-style Alessi with ebony pegs.
The guitar will be shipped to GSI most likely near the end of this month. We are very pleased to play this guitar in our showroom and look forward to many more! Valerio's instruments have been played most-notably by Andrea de Vitis and Pat Metheny, to name a couple of top guitarists.
Leave a Comment