John Gallo's "The Six Strings of a Guitar", A photographic essay on the work of Brian Cohen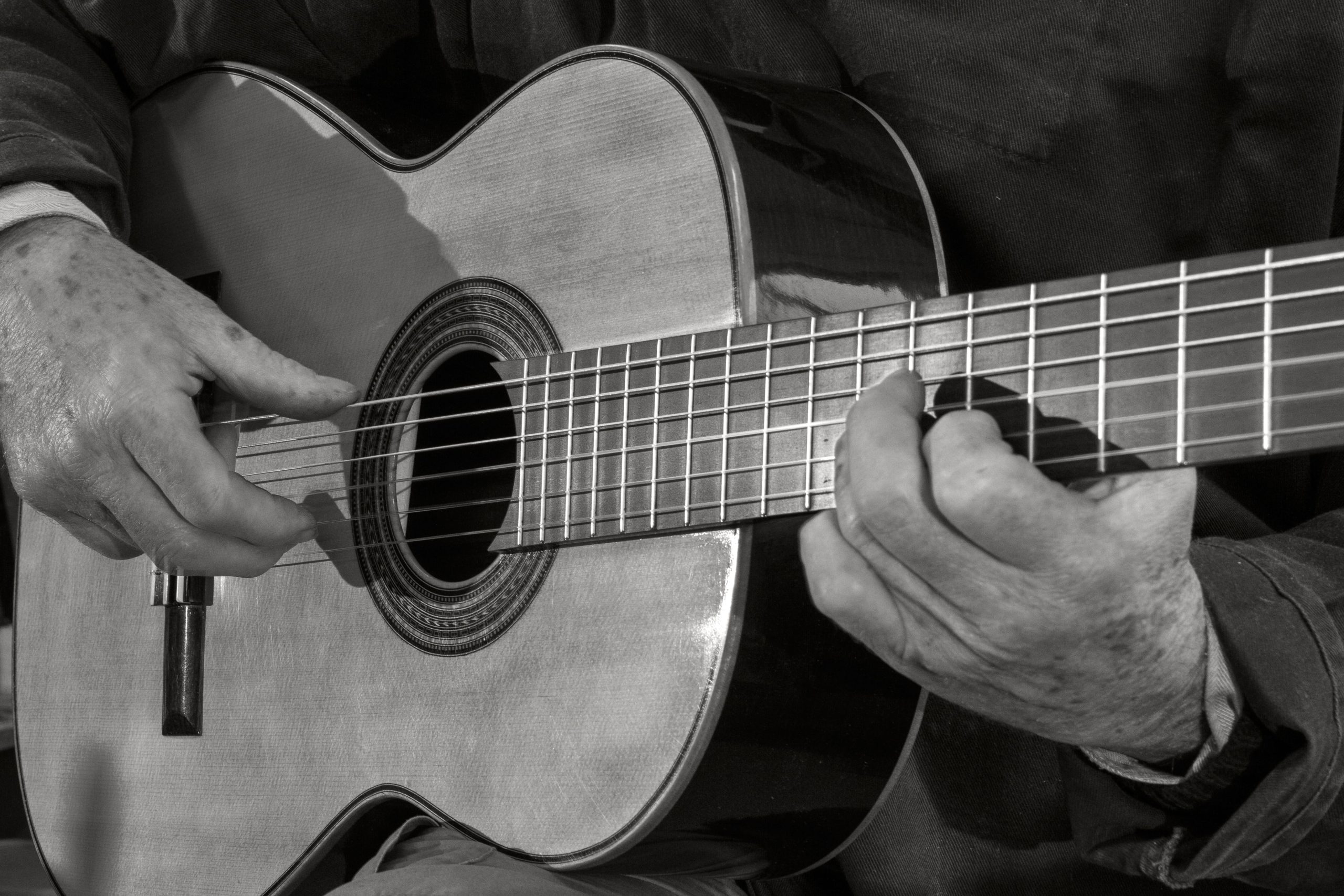 John Gallo, a fine art photographer and photo essayist, has recently completed a piece on English luthier Brian Cohen. Titled "The Six Strings of a Guitar", Gallo's essay tells the story of how a guitar is born; specifically: the 2014 Brian Cohen that just passed through our showroom. The essay is expected to be featured in National Geographic later this year or early next year, but John has graciously allowed us to showcase his work on our blog for you to view in advance."The Six Stings of a Guitar" is a unique artistic piece that beautifully captures the essence of luthierie as both an art and a craft, and we are grateful to John Gallo for allowing us to share this one-of-a-kind experience with you.
Brian Cohen is one of the best contemporary builders in the world today, arguably the best and most respected in England. His guitars have gorgeous quality of sound and play easily. Although the aesthetics are unique to Cohen, the guitar featured in Gallo's essay is structurally based on the 1940 Hauser I (ex Rose Augustine) made famous from years of concertizing and recording by Julian Bream. Brian knows the original Hauser intimately, as he serviced it regularly over a 10 year period while in Bream's possession. It is built with Brian's top materials, including a soundboard of fine grained 'moonwood' (a type of wood that exhibits outstanding and unique characteristics when felled during certain phases of the moon, aged 20 years minimum). An Alpine spruce top, and a gorgeous straight-grained set of quarter-sawn Indian rosewood were used for the back and sides. The complex rosette is unique, made for this guitar, using his "long grain showing' technique (most guitars use the duller 'endgrain' technique for mosaic work) in the spirit of two Torres instruments that have influenced Brian greatly for inlay work. Bindings are rosewood with inset lacewood, fully purfled while the top is double purfled in the Hauser I style. Tuners are Rodgers, with blackwood buttons. This guitar was truly wonderful to behold, and a dream to play.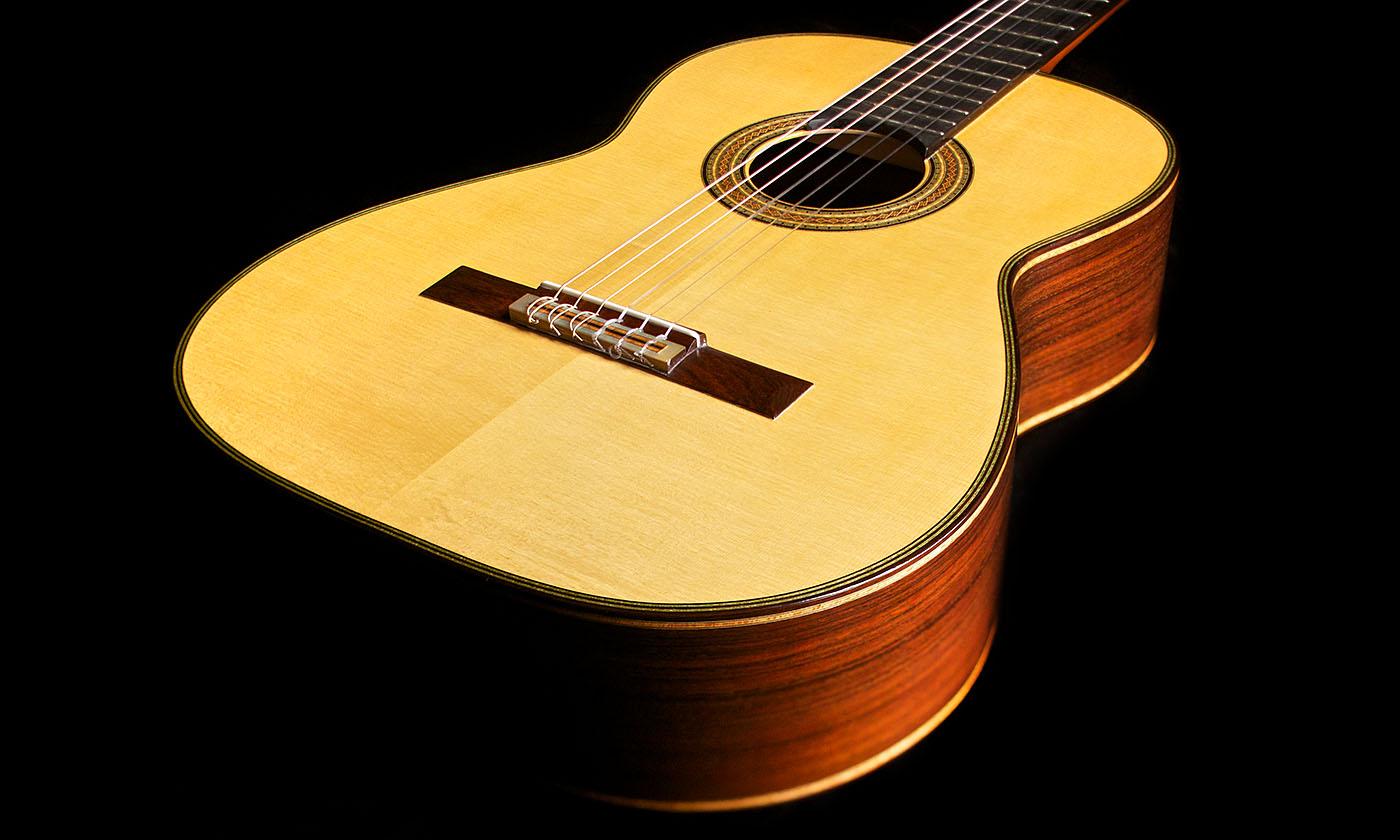 In Gallo's own words he describes his experiences with Cohen, saying that,"When I met Brian Cohen I was instantly impressed by his character, his intelligence, his sensibility-Brian is much more than a guitar maker, he is a remarkable man. The months I've spent working alongside him on this essay unveiled his astonishing talent and in depth knowledge about guitar making. Brian Cohen became a professional guitar maker in 1972, and he is now the longest-established independent classical guitar maker in the UK. As well as classical guitars, Brian makes many other types, including flamenco, requinto, multi string, steel string 'acoustic' guitars, archtop Jazz, as well as historic reconstructions."
We here at GSI would like to extend our deepest gratitude to John Gallo for allowing us to use his photographs on our website. We will keep you updated as to when the essay will be featured in National Geographic, but until then, the essay can be viewed below.
Images of the 2014 Brian Cohen in our archives
Leave a Comment