Join the YouTube Premiere of Meng Su's Live From St. Mark's Concert!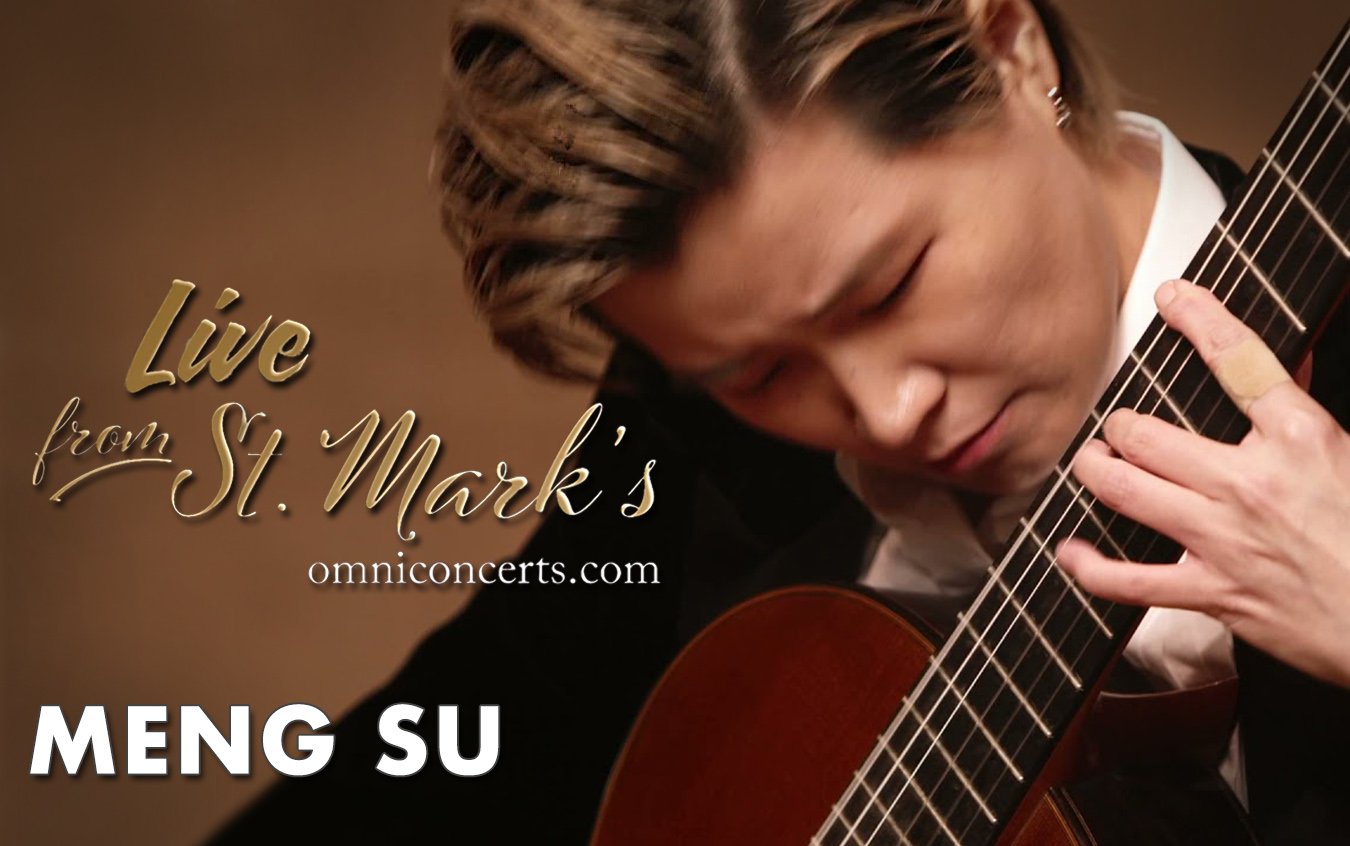 Live From St. Mark's is the Omni Foundation's free online concert series organized with the aim of keeping the music going for the classical guitar audience and artists!
All concerts in the video series are filmed live at St. Mark's Lutheran Church – one of the Omni Foundation's regular venues in San Francisco. The previous online concerts featured artists such as: Scott Tennant, Bokyung Byun, Ana Vidović, Tengyue Zhang, and younger guitarists Reade Park, Eric Wang, Emilia Diaz Delgado, as well as Jack and Elle Davisson.
This upcoming YouTube concert will feature a performance of Chinese classical guitarist, Meng Su, who is a member of the Bejing Guitar Duo. Meng Su is a prize-winner of many classical guitar competitions including the 4th Parkening Classical Guitar Competiton. Su's program of Live From St. Mark's concert includes works by Astor Piazzolla, Marc Neikrug, Tan Dun, and William Walton.
The premiere will take place on October 29th, at 7:30 PM PST. Set up your reminder and be there with us!
Leave a Comment