Martha Masters Performs at The Omni Foundation's Live From St. Mark's Concert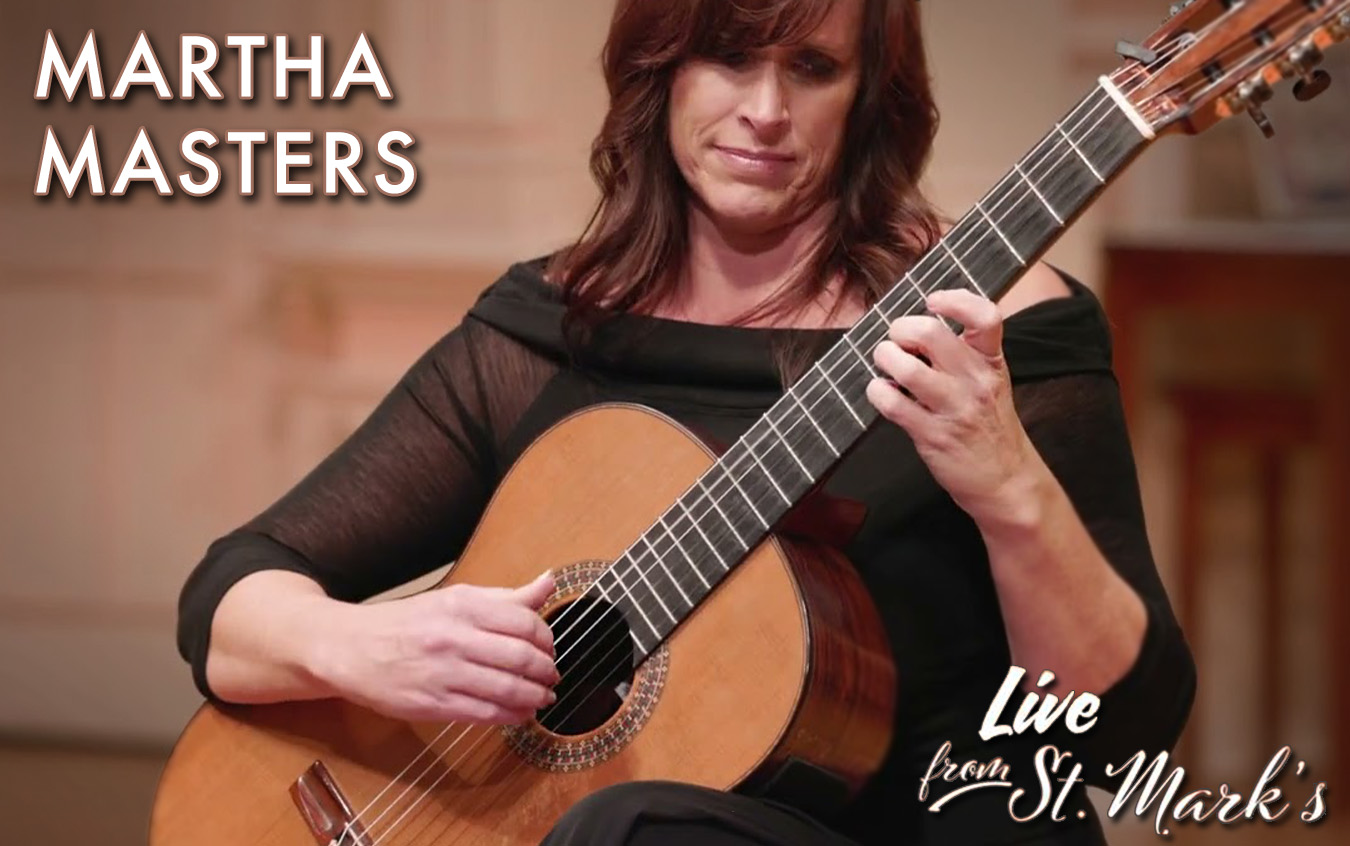 The Omni Foundation for the Performing Arts has recently published two new videos of Martha Masters, both of which were recorded live during Martha's Live From St. Mark's concert in San Francisco.
Martha is one of the top classical guitarists. She studied with Manuel Barrueco at the Peabody Conservatory in Baltimore, before completing her doctoral degree at the USC Thornton School of Music in the class of Scott Tennant. In 2000, she won the GFA International Concert Artist Competition, the Andres Segovia International Competition in Linares, Spain, and was a finalist in the Alexandre Tansman International Competition of Musical Personalities in Łódź, Poland. Currently, Martha works as a professor of classical guitar at Loyola Marymount University, and California State University Fullerton.
The Omni Foundation has shared Martha's performances of two pieces by French composer, Roland Dyens (1955-2016) - "Lettre a Julia Florida" and Dyens' famous arrangement of "Felicidade" by Antonio Carlos Jobim (1927-1994). In the second video, Martha plays Etude No. 2 and No. 3 by French virtuoso, Ida Presti. Presti was well-known for her duo with her husband, Alexandre Lagoya.
All concerts in the video series were filmed live at St. Mark's Lutheran Church – one of the Omni Foundation's regular venues in San Francisco. The previous online concerts featured artists such as Scott Tennant, Sergio Assad, Marc Teicholz, David Tannenbaum, Richard Savino, Bokyung Byun, Meng Su, Ana Vidović, Tengyue Zhang, and younger guitarists Reade Park, Eric Wang, Emilia Diaz Delgado, as well as Jack and Elle Davisson.
Leave a Comment