Omni On-Location - Carlotta Dalia's Performance On Guitars by Bouchet, Friederich and Tacchi!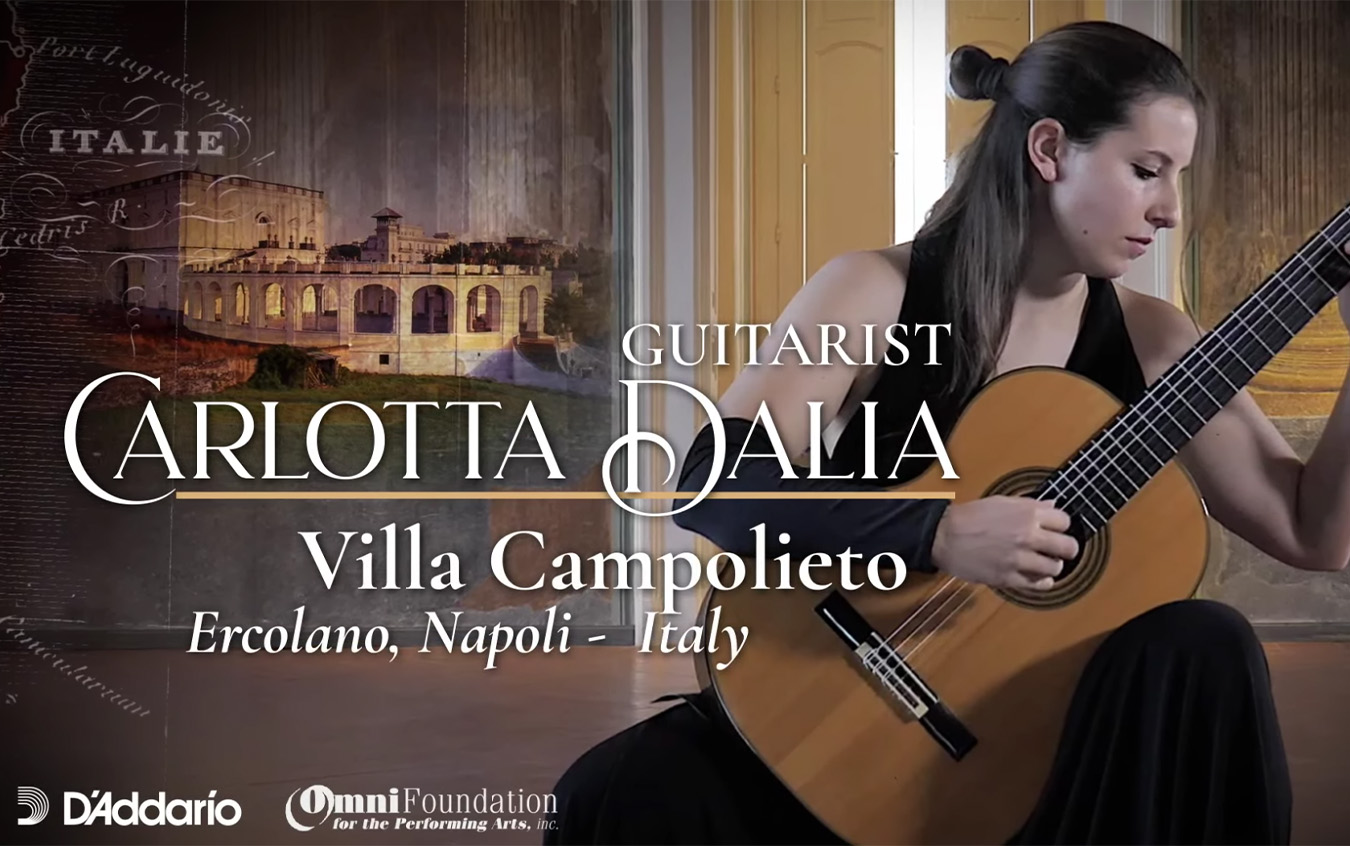 The Omni Foundation for Performing Arts has released a new video as part of their Omni On-Location series. This time, it features the performance of D'Addario artist from Italy, Carlotta Dalia. The video was recorded in the Villa Campolieto in Ercolano, in the city of Naples, Italy.
In this video, Carlotta performs three pieces on three guitars by excellent makers - Joaquin Rodrigo's "III. Zapateado" from Tres piezas españolas recorded on a 1963 Daniel Friederich, Domenico Scarlatti's "Sonata K. 208" on a 1969 Robert Bouchet and Astor Piazzolla's "Invierno Porteño" on a 2015 Andrea Tacchi.
Check out the full video below!
Leave a Comment