Just Released: Luis Mariano & Florian David's New CD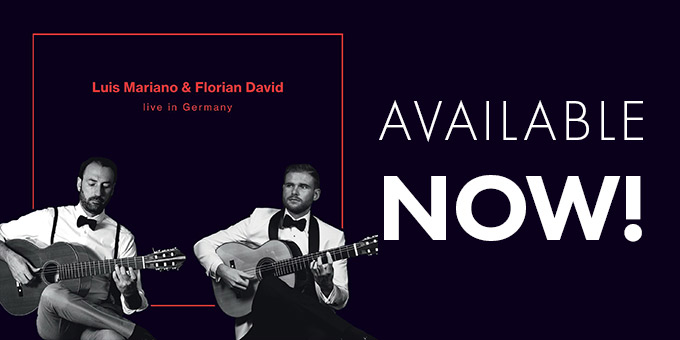 The guitar duo comprised of Luis Mariano & Florian David is not your average duo simply because you don't hear the average duo making music that is an expression of the fusion of flamenco and classical styles. Spanish guitarist Luis Mariano and German guitarist Florian David present to you this mixed program of "flamenco meets classical" music featuring new arrangements of familiar pieces and new compositions by Luis Mariano himself. The entire CD was recorded at the "Eiskeller" in Dorfen, Germany on October 31, 2018, and it is available now for purchase at the GSI Store. Take a listen to two of the tracks below.
Both guitarists perform on guitars made by Florian Blöchinger (2018 SP/CSAR – much like this one and 2018 CD/CY), so there is a very in-house, personal feel to this recording with the great engineering of Jürgen Koch.
Leave a Comment