Kenneth Brogger's Next GSI Guitar Has a One-piece Solid Flamed Maple Back. See the photos!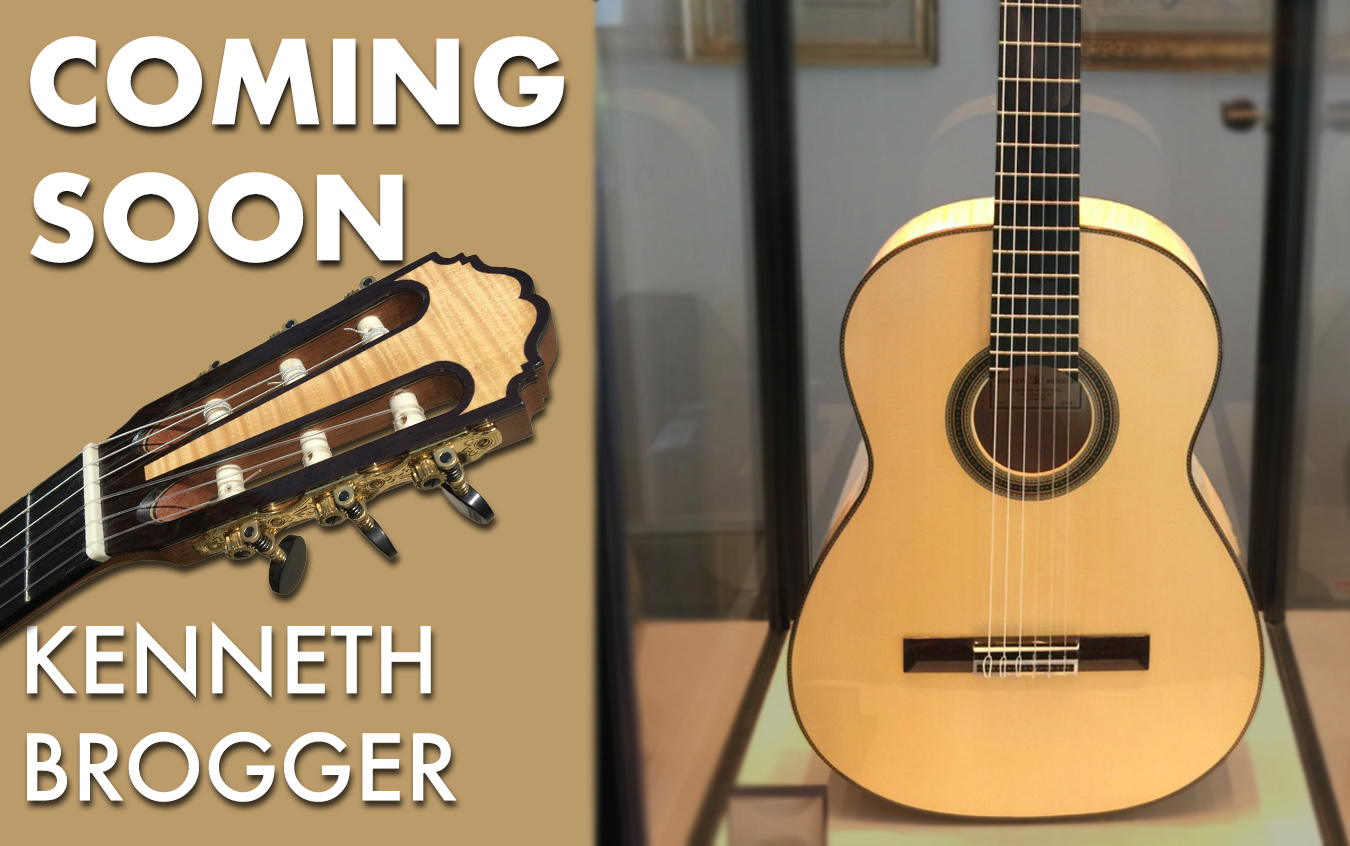 Kenneth Brögger, Denmark's leading classical guitar builder, has sent us some beautiful photos of a guitar which is going to arrive in our showroom very soon! The instrument is already finished and ready to be shipped this upcoming week. This time, it's going to be a guitar with exceptional materials, including high-quality spruce used for the soundboard and a stunning one-piece solid flamed maple back.
Brögger's unique style is a blend of many influences. His rosettes are suggestive of Enrique Garcia, Francisco Simplicio, and Ignacio Fleta. The headstock shape is akin to the great makers in the Manuel Ramirez workshop (Santos Hernandez, Domingo Esteso). Over the years, Brögger himself has owned several fine instruments (including a wonderful Antonio de Torres, Simplicio, and Ignacio Fleta, among others) and these have influenced his own work. Although his primary influences come largely from the traditional masters of Spain, there is a quality to his own instruments which is quite personal and unique. These guitars are lightweight yet sturdy and very easy to play. They have a fast response and great balance up and down the neck.
Check out the sneak peek photos below and don't hesitate to reach out to us if you have any questions.
Leave a Comment