Mak Grgić Recording Sessions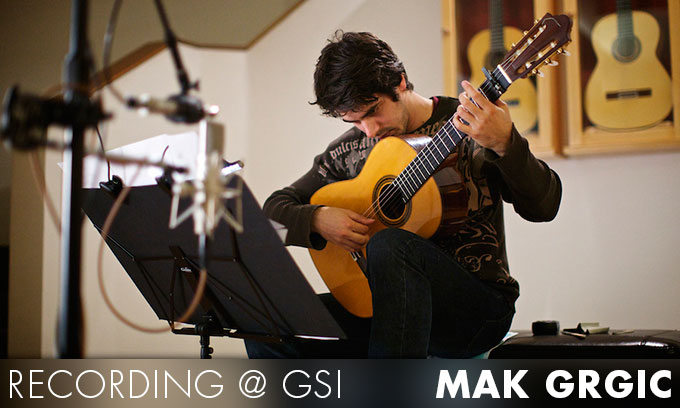 Check out some of Felix Salazar's photos of the recording sessions for Mak Grgić's new CD Cinema Verismo. We recorded over the course of three nights at GSI with Mak, producer Peter Robles, and a bunch of amazing guitars (read more about that here). The CD was mixed by Uros Baric and mastered by Scott E. Hull.
Click here to read more about the guitars, the project and more.
Leave a Comment