Master Guitar Maker From Germany, Dietmar Heubner, Builds His Next Guitar For GSI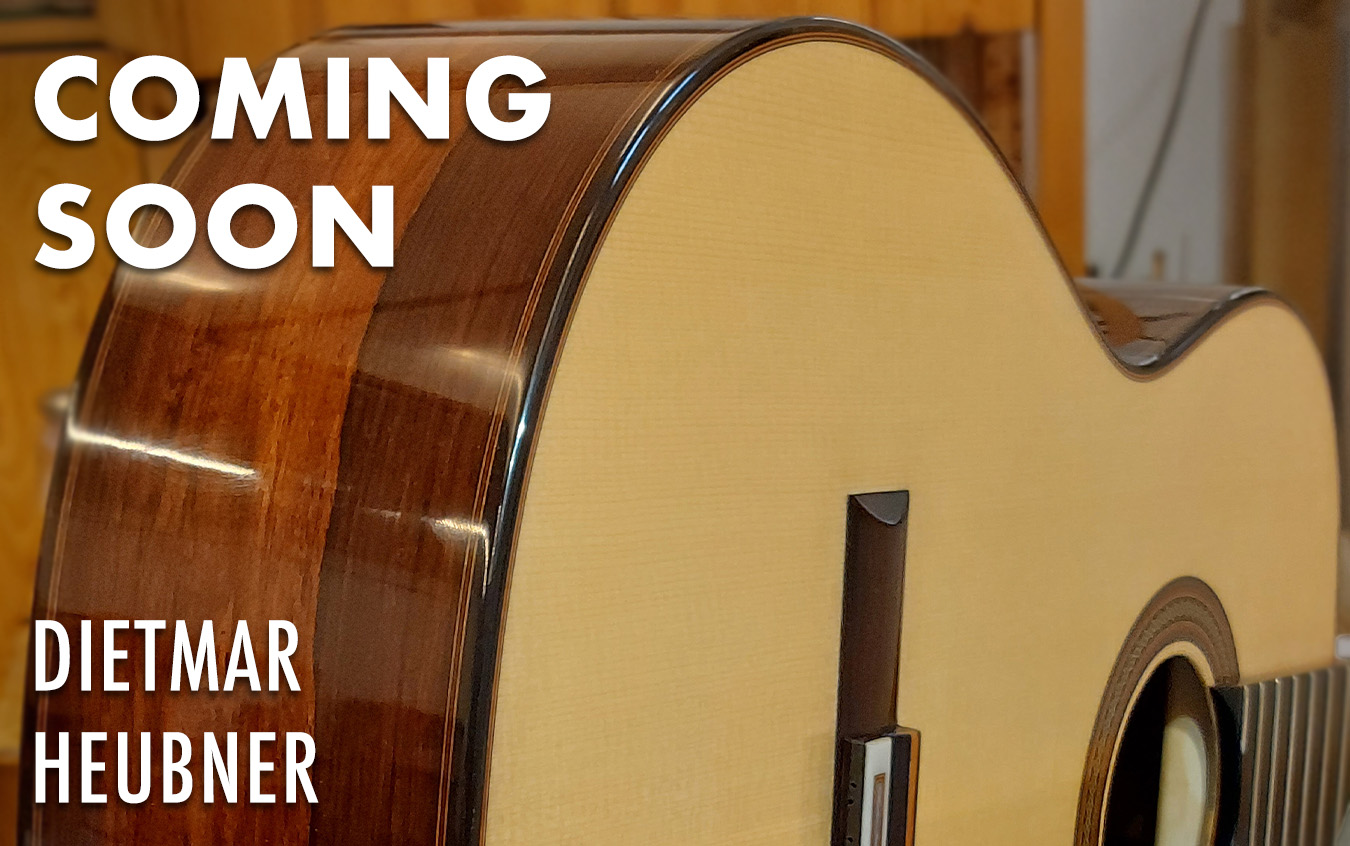 Dietmar Heubner, a member of "Berlin Luthiers" - a group of guitar makers from Berlin dedicated to the exchange of ideas and philosophies to improve their craft.
Dietmar is an experienced maker who initially started working with wood in the 80s as a cabinet maker, but soon followed his true passion for making classical guitars. He focuses on building traditional Spanish guitar, but with modern aesthetics.
Dietmar used beautiful Austrian Alpine spruce for the soundboard for this new guitar. The back and sides are made of African rosewood. The guitar also has an engraved set of Scheller tuners.
In addition to photos, we also have great sneak peek videos recorded on location in collaboration with D'Addario strings. Hear the sound of this guitar in the hands of the D'Addario artist, Liying Zhu, who performs Miguel Llobet's arrangement of the Catalonian folksong "Cançó del Lladre" and Silvestro Fonseca's "Melodia de Uma Noite...". In the third video, you'll also see Dietmar Heubner discussing this new guitar himself.
Update: The guitar has finally arrived at GSI!
Leave a Comment