New Guitar by a New Romero – Bernardo Romero – with familiar quality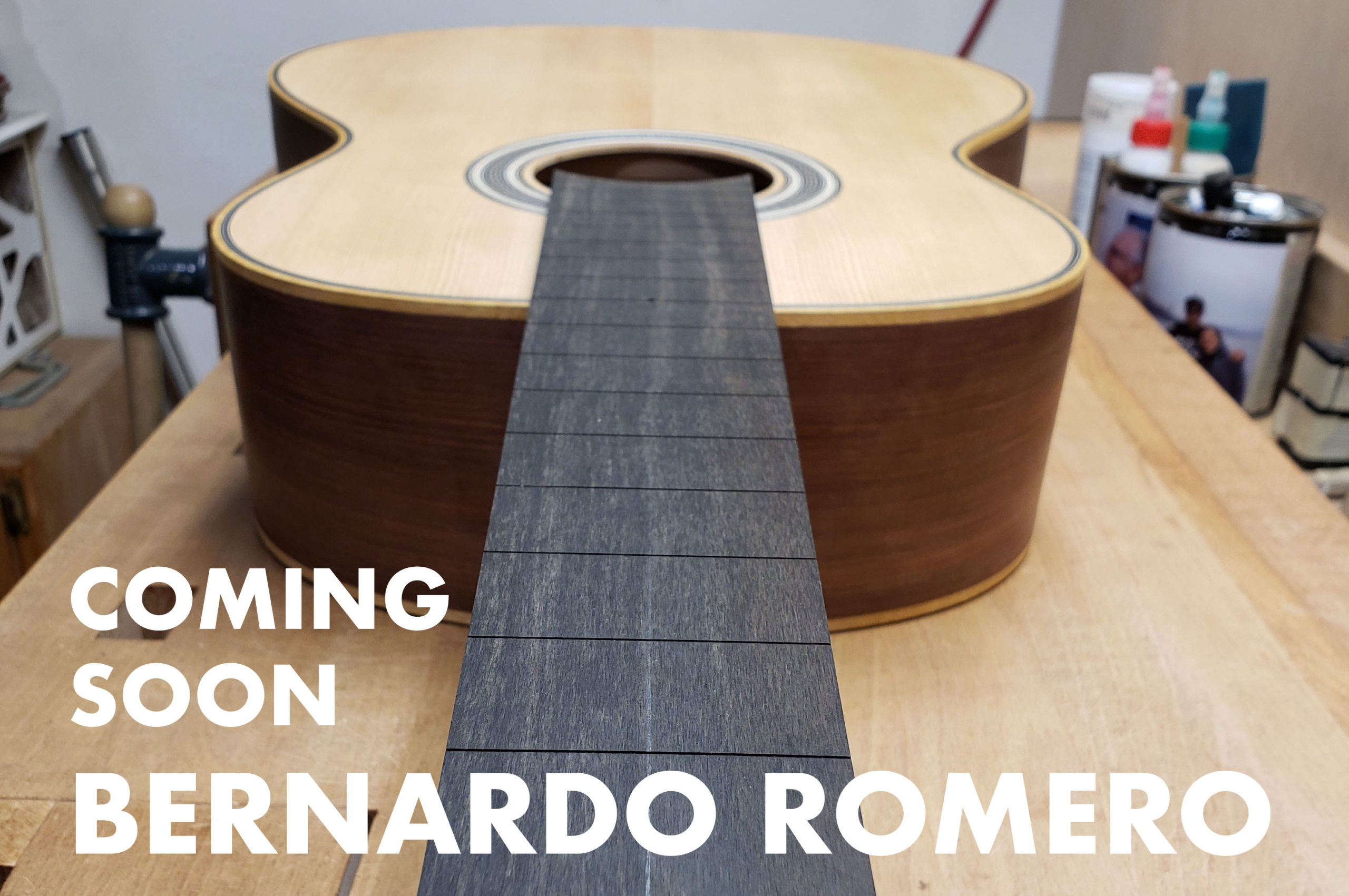 JohnPaul recently went down to Oceanside to pay Bernardo Romero a visit to his workshop, a space that he shares with his uncle and renowned luthier Pepe Romero Jr.
As you enter the shop, you immediately see their polishing station (pictured in gallery below), lined with records that span decades documenting their family's legacy in the guitar world. When you walk through the front room, you're officially in the workshop area where the hard work of constructing the guitars takes place. The guitar that JohnPaul saw waiting on Bernardo's bench was the next guitar for GSI: a spruce top instrument with African rosewood back and sides, cherry picked from the best of Bernardo's materials. This guitar is #33 of Bernardo's excellent body of work throughout a young and fine career, and it represents his take on Miguel Rodriguez's signature 5-fan bracing guitars. Bernardo's long-time mentor, Edmund Blöchinger, suggested he take inspiration from Rodriguez's work, and even though it has yet to be carved, the shape of his necks are subsequently inspired by Pepe Romero Sr.'s legendary "La Wonderful" guitar (a "Churchdoor" by Rodriguez you can see here), with a smooth, rounded shape.
In this family, finding your own way isn't the easiest thing to do; however, as we've heard in recent guitars, Bernardo's intuition – strongly shaped by hearing the sounds of Edmund Blöchinger and Pepe Romero Jr.'s guitars since birth – is proving to be guiding him towards a sound, feel, and response all his own. We can't wait for this guitar to be completed in the early part of January 2020.