Omni On-Location: Valle&Vitis Duo plays "Preludio - Balletto" (In The Style Of Weiss) By Manuel Ponce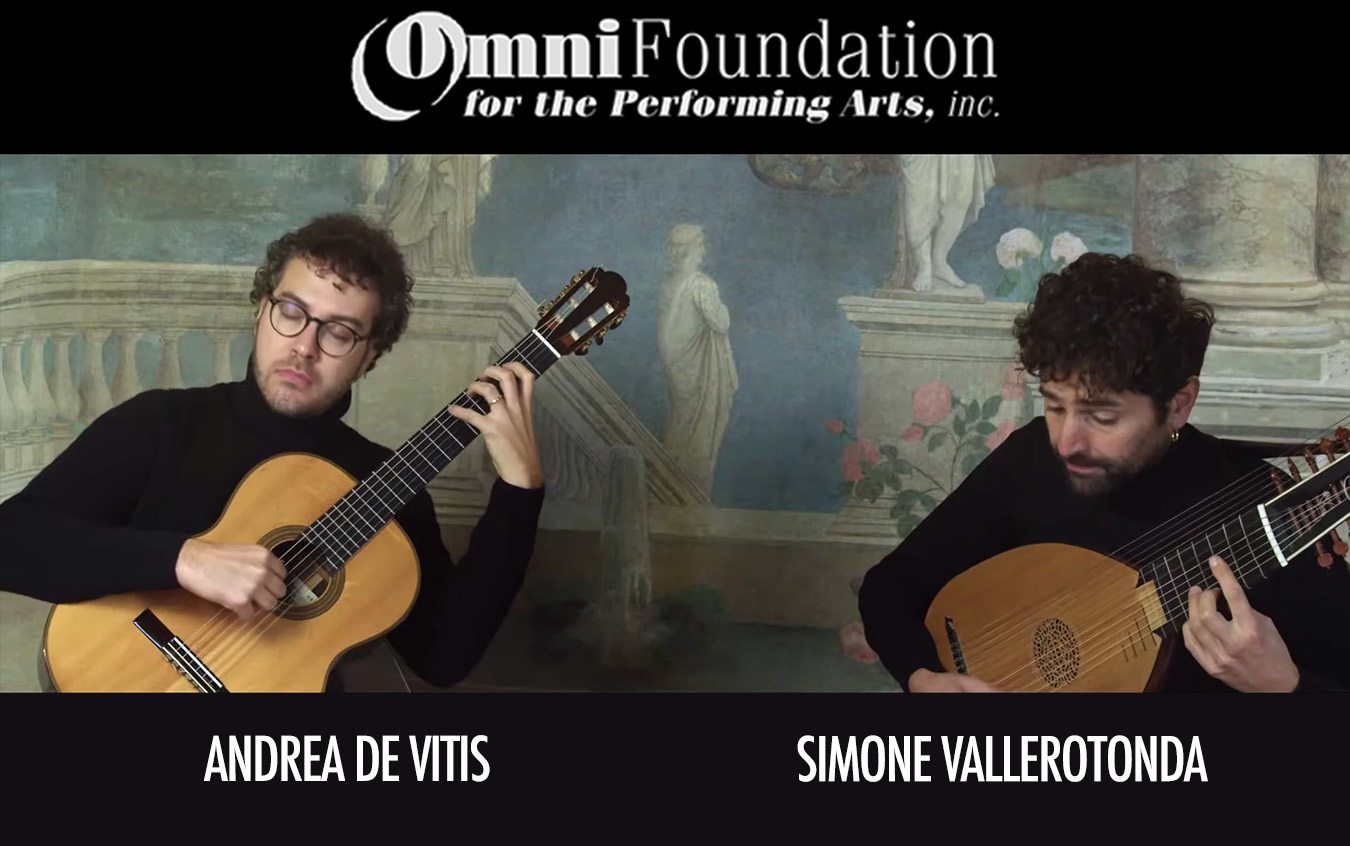 The Omni Foundation for the Performing Arts has released a new video recorded on location. This time, we have had the chance to hear the Valle&Vitis duo comprised of guitarist, Andrea De Vitis, and Simone Vallerotonda who plays archlute. Together they played "Preludio - Balletto" (in the style of Weiss) by Manuel Ponce. This is Andrea De Vitis' transcription of the original version for the guitar and harpsichord. This video was shot on location in the gorgeous 16th-century Villa Falconieri in Frascati, Italy. This villa is located in the hills near Rome and is adorned with original frescos and decorations.
Andrea is playing on a Hermann Hauser III guitar in this video.
This video was recorded by Assolo Produzioni Musicali Series and sponsored by D'Addario, Hill Guitar Company, GSI, Romero Creations, and Guitar Solo.
Leave a Comment