One of the Most Talented Flamenco Guitarists, Caro, Records New Videos at GSI!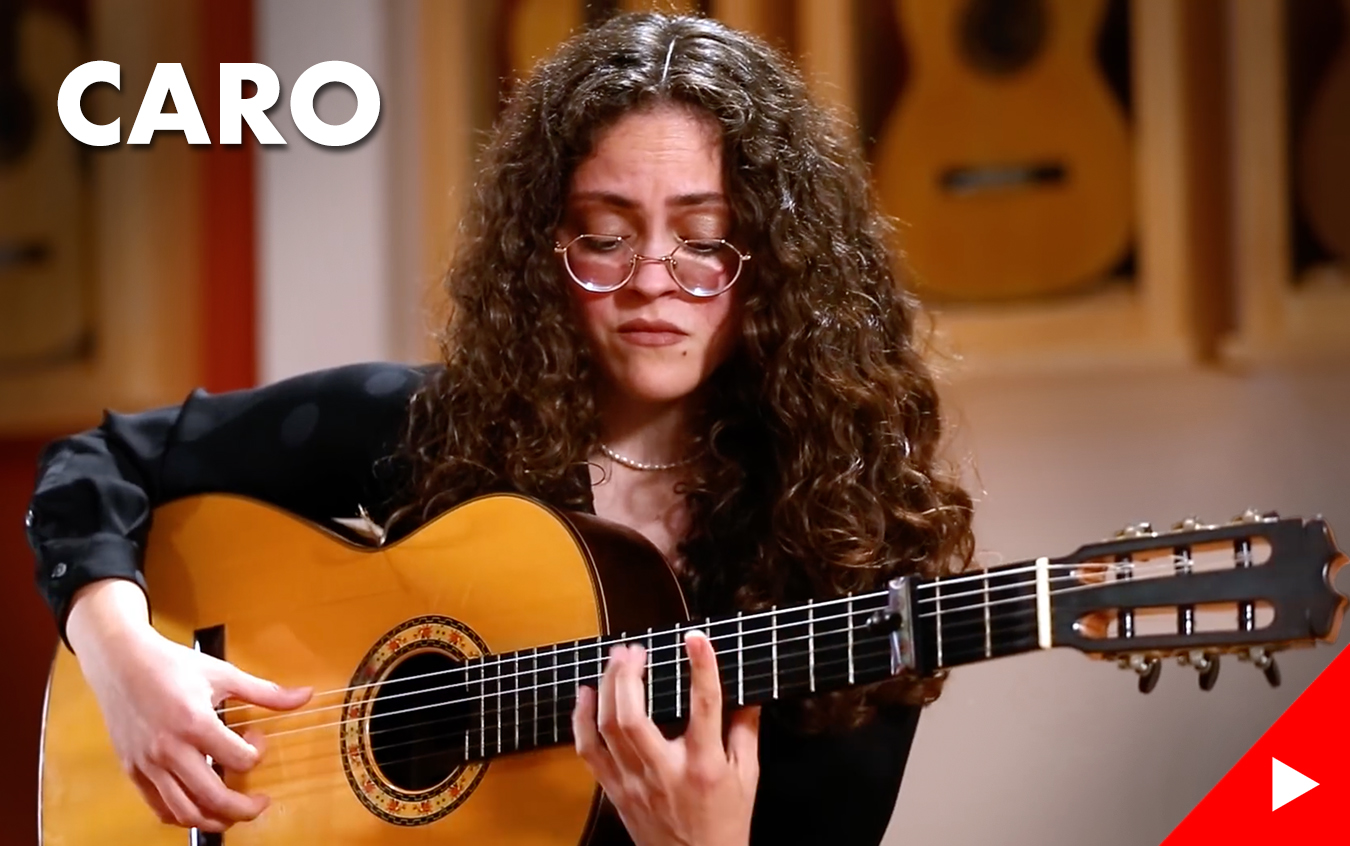 Caro is arguably one of the most talented female flamenco guitarists in the country. She recently visited GSI to record two new videos in our showroom.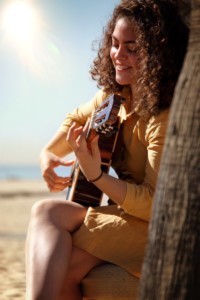 Caro has always been musically inclined, even as a child before she could walk. Her mother would find her banging on pots to the beat of Celia Cruz playing throughout the house. As a kindergartner, Caro learned to play two Peruvian instruments – the charango and zamponia, and as a first grader she asked her mother to sign her up for her first Flamenco guitar lessons. Throughout her education, she has had the best mentors, including Walter Molina with whom she recorded at GSI in the past. Caro's experience in the Flamenco world has been nothing short of exquisite. She has met and played for many of her idols, from dancers to singers, and of course guitarists – including Paco de Lucia!
During her last visit at GSI, Caro has recorded two pieces. The first composition she recorded was Paco de Lucía's "Solera" (Bulerías por Soleá). At the very beginning of this recording you'll see Caro's bonsai plants which are her good luck charms. She wanted to have these plants close to her during her performance, therefore we decided to incorporate them in the video. For this recording, Caro chose a 2001 Conde Hermanos AF 25/R SP/CSAR. Paco de Lucía has recorded and concertized for nearly his entire career on Conde, therefore the guitar fits this piece perfectly. This particular guitar is a concert negra which was of course popularized by Paco de Lucía who began playing one in 1969. It has a driving and aggressive quality of sound that makes is a great solo instrument.
In the second video, Caro performs "Saudade" – her own (first!) composition. She decided to record it on a 2012 Antonio Raya Pardo "Modelo Especial – Negra" w/pegs SP/IN. Raya Pardo's flamenco negra models are truly impressive. They have a crisp and penetrating sound with a soulful Granada flair.
Check out all of Caro's GSI videos below!