Our First Guitar From Swiss Maker, Darragh O'Connell - The First-Prize Winner of the Antonio Marin Montero Competition in Granada!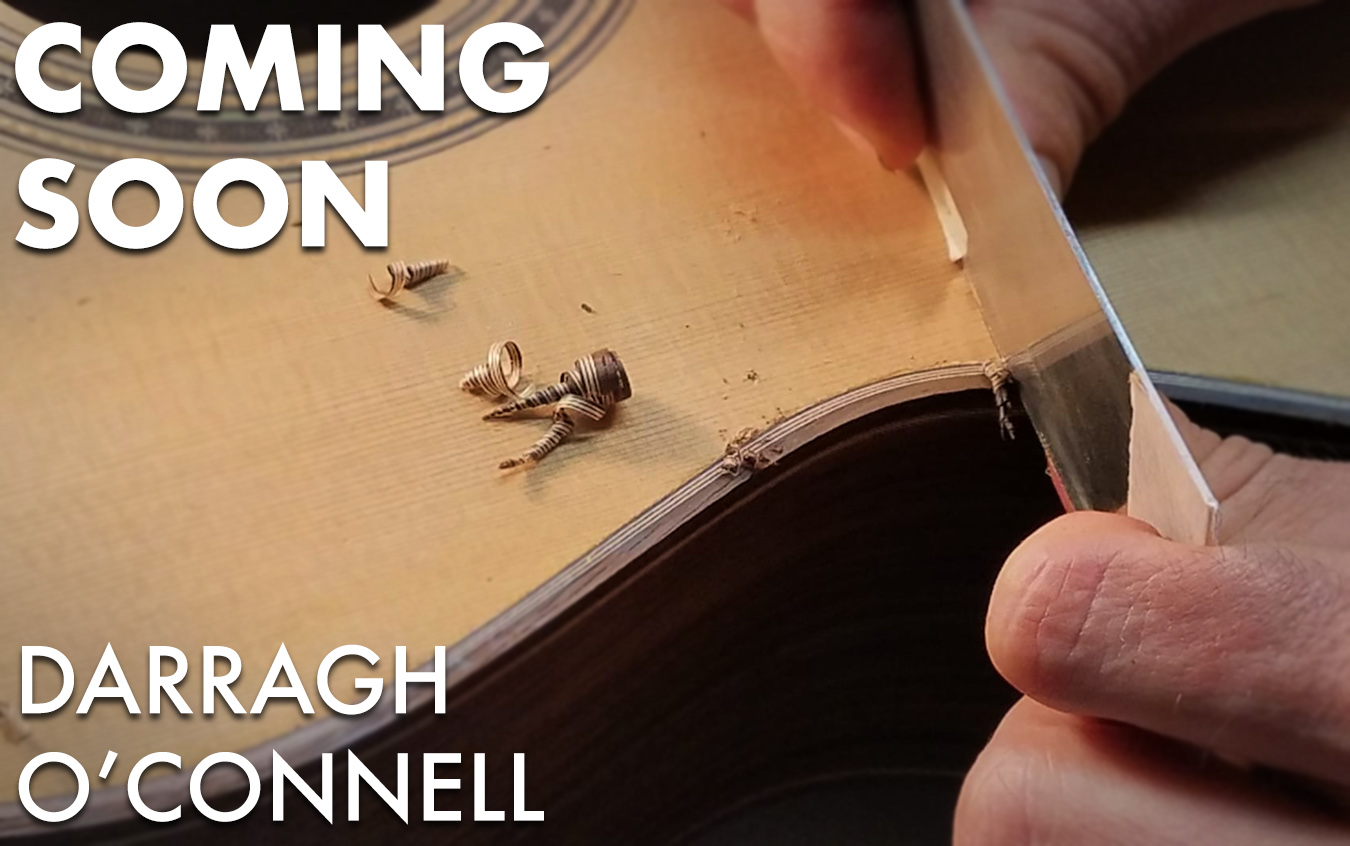 We're currently waiting for our first instrument from Darragh O'Connell – the first prize winner from the 3rd Antonio Marin Montero Guitar Making Competition in Granada, Spain.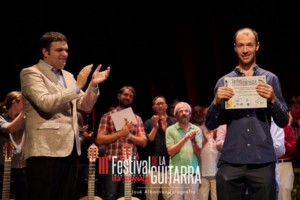 Since this is our first instrument from this maker, we'd also like to share some details about him. Darragh was born in Sion, Switzerland in 1984. He grew up in a small village in the Alps surrounded by a spruce forest that he treated as his second home. Since a very young age, he's always had a great interest in nature and woodworking.
When Darragh was 17, he developed his passion for classical guitar through contact with guitarists whom he met during his trip to Latin America. This motivated him to learn how to play the guitar. Once back in Switzerland, he realized that he wants to be a professional classical guitar builder. However, learning lutherie in Switzerland was challenging since it was difficult to find a teacher there. Therefore, he followed the advice of a luthier and began his journey with solid 4-year training in cabinetmaking (eventually, he also became a teacher of cabinetmaking).
The turning point came in 2013 when he met Dieter Hillewaere, a Belgian luthier who moved to the area where Darragh lived. In his workshop, he rediscovered his passion for the profession that always fascinated him. He learned from him about a musical instrument building school, the CMB, in Puurs – a small village in Flanders, Belgium. Over there he found excellent training which started in 2015.
Darragh was fortunate to learn for 4 years under the tutelage of great luthiers such as Karel Dedain and Walter Verreydt. They introduced him to the traditional Spanish construction methods with an open mind to other techniques. This allowed him to build guitars of very high quality very quickly. Additionally, Darragh was also exposed to many historical guitars that he was able to learn from. He made copies of masters such as Torres, Robert Bouchet, and Daniel Friederich.
During his apprenticeship, Darragh was able to quickly set up his own workshop and accept first orders. In 2019 he officially completed his training and decided to participate in the prestigious Antonio Marin Montero Guitar Making Competition in Granada, where he won the first prize. In 2020, Darragh opened a workshop in Brussels. In his daily practice, he pays attention to every detail in order to build a great instrument in terms of quality, playing comfort, sound, and aesthetics.
We received some sneak peek photos of our first guitar from Darragh. It will be a cedar top with a standard, 650 mm scale. For the back and sides, Darragh used Indian rosewood. The top has a 7 fan bracing system with a transverse bar under the bridge. The sides are also laminated internally with mahogany. This is the same construction that he used for the guitar presented in Granada during the competition.
See the photos below!
Leave a Comment