Our Former GSI Foundation Scholar, Mircea Gogoncea, Stops by GSI to Record Seven New Videos.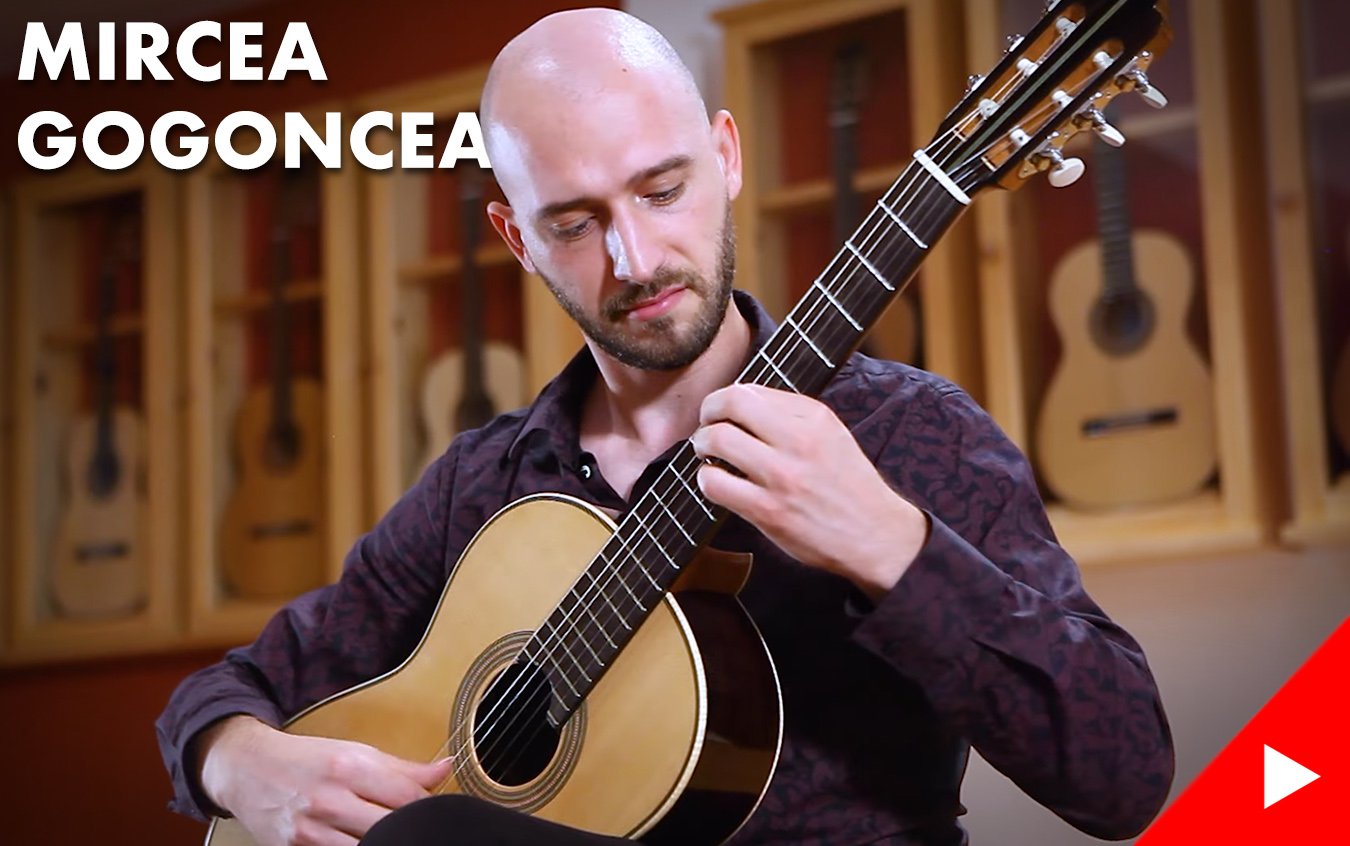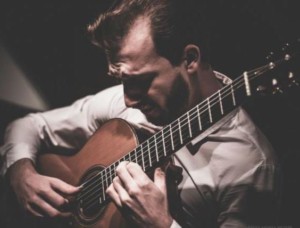 Romanian-German guitarist and our former GSI Foundation scholar, Mircea Gogoncea, has visited us to record new videos in our showroom. Mircea has been living in Los Angeles since 2018 and is currently in the process of finishing his doctorate degree at the USC Thornton School of Music.
With this visit, Mircea recorded seven videos. His session started with three movements ("Sentimentale," "Dolente," and "Allegro Final") from Valses Sentimentales by Spanish piano composer, Enrique Granados (1867-1916). These waltzes were transcribed for guitar solo by Mircea's former professor from Düsseldorf, Joaquin Clerch. For these recordings, Mircea chose a 2021 German Vazquez Rubio "Hauser" SP/CO and a 1993 Gioachino Giussani SP/MP. Rubio's guitar was inspired (largely for structural details) by the iconic 1937 Hauser I that was immortalized in the hands of Andres Segovia over several decades of concertizing and recording. On the other hand, Giussani's instrument is of a heavier build due to having an extra-thick back and sides. This type of build forces the top to do all the vibrating, giving the guitar an extremely good projection while retaining the clarity. On the very same guitar, Mircea also recorded a piece by Ashley Lucero's "Mariner's Tale: Theme and Variation 1." For those of you who don't know Ashley Lucero was one of our GSI Foundation scholars.
Mircea's next piece was Joaquin Clerch's original composition "Guitarresca" performed on a 2021 Fructuoso Zalapa "Torres" SP/MP – a tribute guitar to Antonio de Torres. The body is slightly more compact in size suggestive in particular of the Torres' instruments from the "first epoch" (c. 1852-1870). This particular instrument also has a very elegantly carved headstock!
The next piece, Domenico Scarlatti's "Sonata K.380, L.23", was recorded by Mircea on an 1876 Francisco Gonzalez SP/MP. Especially noteworthy is that Mircea's style of playing trills simultaneously in two different voices! This, as well as the soft, old-world sound of Francisco Gonzalez' guitar make this performance very unique.
Mircea finished his recording session with "Walk Dance" by Miroslav Tadic. Even though it's a composition written for classical guitar, Mircea recorded this on a flamenco instrument – 2016 Dake Traphagen "Blanca" SP/CY. This flamenco guitar added a little bit more percussiveness to the sound which suits this piece perfectly!
It was a pleasure for us to record with Mircea again. See the videos below!