Player Spotlight: Jason Waldron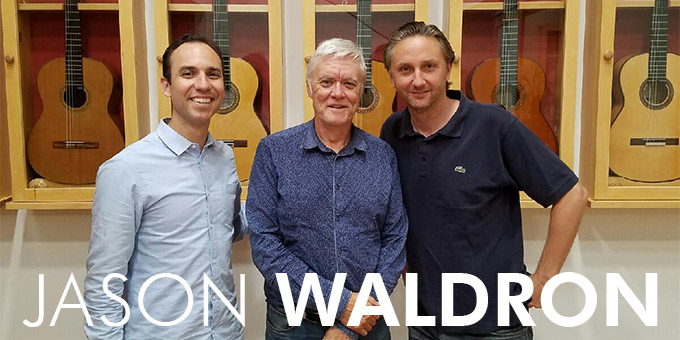 Jason Waldron's earliest musical recollections date back to hearing his father play the violin in the fifties in Tasmania. Waldron's father was a fine amateur violinist, classically trained, but unable to follow a solid classical path due to financial necessities at the time and the isolation of Tasmania from anywhere with a thriving classical music culture. The Waldron family had a player piano, and from a very early age, Jason would pedal away playing the piano roles of Chopin, Beethoven, Tchaikovsky, Rachmaninoff and other composers that he admired. It was this music, along with that played by his father and associates, that laid the foundation for Jason's own musical appreciation.

Jason's interest in the guitar came later when his family moved to Adelaide, South Australia. He had played steel string guitar in the blues and country styles for several years until he heard a recording of flamenco music, which captured his imagination and he immediately began searching for a flamenco teacher in Adelaide. A local music shop recommended John Dellattore, well known Adelaide classical guitar instructor. John was not a flamenco guitarist; however, upon playing the standard classical repertoire for Jason, he helped the young student realize that this was the music he truly wanted to play. As a member of the Adelaide Classical Guitar Society, Jason met most of the guitar fraternity, including Joan Smythe and John Boyce, both important teachers in the early years of the Adelaide classical guitar scene.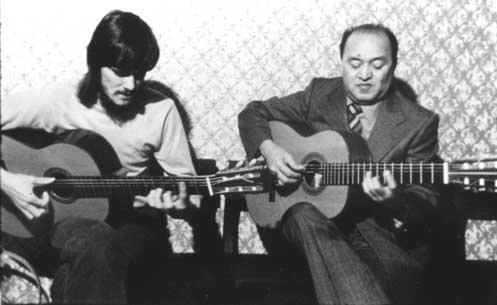 In early 1970, the eminent Sydney guitarist Robert Blackett visited Adelaide, and it was he who told Jason that a prominent English guitarist and teacher had recently immigrated to Australia and had set up a guitar school called the "Sydney Spanish Guitar Centre", based upon the famous school that had been established in the early fifties in London by Len Williams, the father of John Williams. This teacher was Dr. Peter Calvo. Soon after Jason traveled to Sydney and met Peter, who, after listening to his playing and making very kind comments, stated that with suitable work over a period of five or six years Jason would be able to pursue a concert career as a guitarist. This came as quite a surprise to Jason because he thought of himself as being only a step away, so six years seemed like a lifetime; however, he soon came to respect Peter's ideas of the importance of a thorough technical background, such as that which Peter had attained during many years of study in London with Len Williams. Another important event in 1970 was the summer classes given by the magnificent Venezuelan guitarist Alirio Diaz at Monash University in Melbourne, Victoria. This event brought together guitarists from all over Australia and forged friendships and links, which established a strong classical guitar scene that had hitherto been fragmented throughout the country.
Jason has released three CD recordings during his career thus far as an accomplished guitarist, and they include: Guitar Romance, In a Candlelight Mood and Live Radio Broadcasts, all of which have received high praise. In Guitar Romance, Waldron uses four very special guitars throughout the album: four guitars made by the famed Spanish guitarrero Ignacio Fleta – a 1961, 1962, 1968 and 1972 Fleta. We were very excited to find out that Waldron took on this great feat of recording on four Fletas, and in hindsight, it seems very fitting that we carry a relationship with him since that is the kind of creativity we like to use here at GSI, as surely you have seen with our past recordings.
Jason's series of books for L.T.P. Publications titled Popular Classics of the Great Composers are the direct result of the knowledge he gained during his early formative years. He firmly believes that this music, so familiar to virtually the entire Western world, lays the basis for the love of music for most performers, even though they may later specialize in a particular period or field of music that may point to different, perhaps new directions.
Leave a Comment