Player Spotlight: Laura Husbands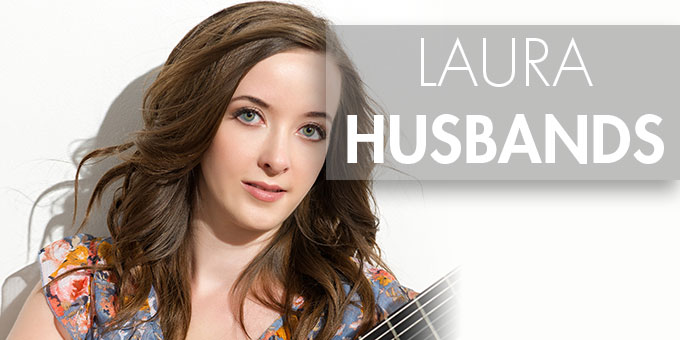 We present to you Laura Husbands – a very accomplished classical guitar teacher and performer. We at GSI stood in awe upon hearing her play Ricardo Iznaola's 'The Death of Icarus' in our showroom, amongst other pieces, on a 2014 Jerome Casanova 'Arias' guitar. See for yourself what Husbands can do on our favorite instrument, and read below to find out more about her roots in the classical guitar world.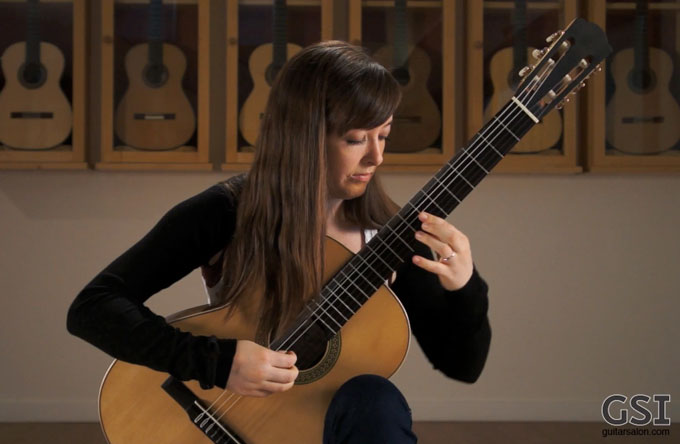 Laura Husbands is a British guitarist with multiple prizes across the US and Europe. At the age of 15, she was accepted into the prestigious Chetham's School of Music. Two years later she went on to study at the Royal Scottish Academy of Music and Drama in Glasgow. Whilst there, she won the Chanterelle Guitar Competition twice (in 2004 and 2006), the NESCGS award in 2007 and the Dundee Guitar Festival Scholarship in 2008. Laura gained her bachelor of music in 2008 with first-class honors and successfully achieved a postgraduate diploma with distinction in 2009.
To continue her love of music, and most importantly the guitar, Laura moved to Denver in 2009 to study with Ricardo Iznaola. She graduated with an artist diploma in 2011 and master's degree in 2013 from the Lamont School of Music. She was awarded Outstanding Graduate Student in Performance and Outstanding Graduating Classical Guitarist.
Laura has performed in venues across Europe and the US, including the Dundee Guitar Festival, the London Guitar Festival, Bolivar Hall and the Purcell Room. In the US Laura has been invited to perform at the Seattle, Denver, Cheyenne and Mountain Chamber Music societies. She has won top prizes in four international competitions, including First Prize at the Portland Guitar Competition, 2011 (USA), Second Prize at the Ivor Mairants Guitar Competition, 2007 (UK), Third Prize at the Westfalian Guitar Spring Competition 2006 (Germany) and Second Prize at the Admira Young Guitarist of the Year, 2005 (UK).
Laura has experience of playing with a number of orchestras, having performed Rodrigo's Concierto de Aranjuez with the Glasgow Chamber Orchestra in 2006. In 2014 Laura performed excerpts from the Rodrigo twelve times with the Colorado Symphony Orchestra as part of their Musica Latina series designed to introduce young children to the delights of classical music.
Laura is currently the director of the Denver Classical Guitar Competition and instructor of guitar ensembles at the Lamont School of Music.
LAURA HUSBANDS GUITAR DEMOS