Player Spotlight: Roberto Granados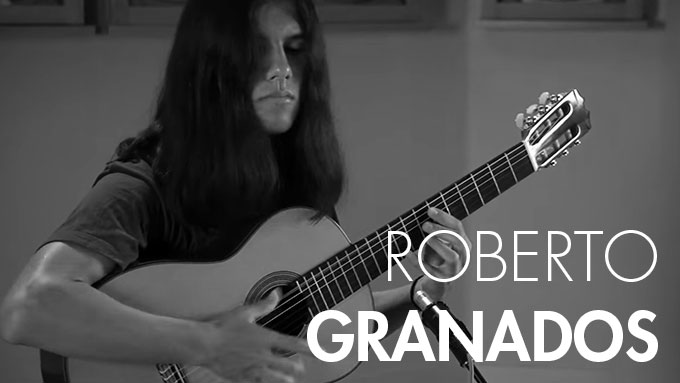 We were recently visited by Roberto Granados, a 15-year-old guitar phenom from Northern California. He wanted to try some of our guitars, and was kind enough to perform some pieces on video for us, in both classical and flamenco styles. Afterward, we were so impressed with his playing, we sat down with his family – including his similarly-talented 9-year-old brother Ernesto – to hear his whole story. Continue on to read his bio and watch more about Roberto.
Roberto Granados is a classical and flamenco guitarist, composer, arranger, and ukulele virtuoso from Hayward, California. At fifteen years old, Roberto has become one of the top young guitarists in the nation. His initial inspiration for playing the guitar came from watching his uncle play guitar and listening to Jimi Hendrix.
At the age of six, Roberto began studying classical guitar with Gyorgy Vass of Oakland. At the age of eight, he began studying with virtuoso flamenco guitarist Jason"El Rubio" McGuire. He has since studied with distinguished classical guitarists Sérgio Assad and Marc Teicholz at the San Francisco Conservatory of Music.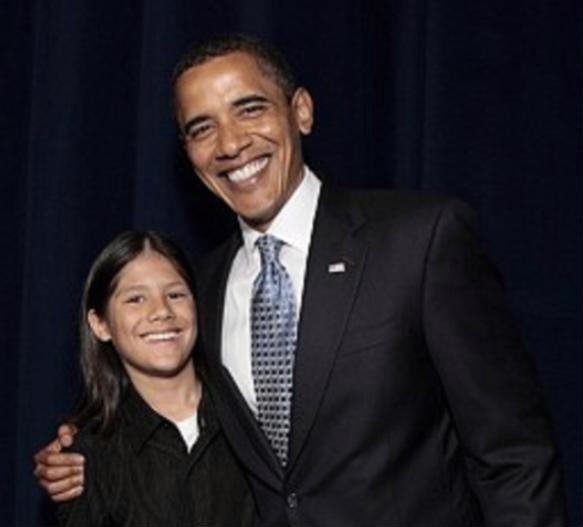 At the age of nine, he was selected to perform on NPR's "From the Top," playing "Andante Religioso" and "Allegro Solemne" from 'La Catedral' by Agustin Barrios Mangoré. In 2009, at ten years old, Roberto was invited to perform for and meet President Barack Obama at an event sponsored by the Democratic National Committee in Los Angeles. That same year he represented "From the Top at Carnegie Hall" at the 36th Annual Emmy Awards.
He made his professional solo debut with the California Symphony at the age of twelve, playing Joaquín Rodrigo's famous 'Concierto de Aranjuez'. At thirteen, he made his debut with the San Francisco Guitar Quartet, one of the most sought after professional classical guitar quartets. He has since become a permanent member of the quartet.
In June 2014, Roberto performed with the Santa Cruz Symphony the Concierto de Aranjuez. He also presented his flamenco composition Barrio del Morao at the concert.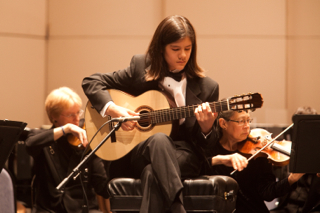 Roberto has shared the stage with Jennifer Hudson and Earth, Wind & Fire, and has performed with renowned ukulele player Jake Shimabukuro, Jon Anderson of the English progressive rock group Yes, Jason McGuire of Caminos Flamencos, and blues extraordinaire Augusta Lee Collins.
He has performed in venues and festivals throughout the country including Yoshi's San Francisco, Kuumbwa Jazz Center – Santa Cruz, Brava Theater, Guitar Solo & Ensemble Festival, Guitar Fest ODC Theater, Allen Theater Texas Tech University, New World Flamenco Festival, Tapestry Festival, Linfield College, Tony LaRussa's Animal Rescue Foundation – Stars to the Rescue Benefit, La Pena Cultural Center, Ashkenaz Music Center, West Coast Blues Hall of Fame & Awards Show, Canciones 2 – Caminos Flamencos, Ukulele Jams Festival, EG Conference, TEDx Conferences and Google Zeitgeist '13.
ROBERTO GRANADOS GUITAR DEMOS