Player Spotlight: Vladimir Gapontsev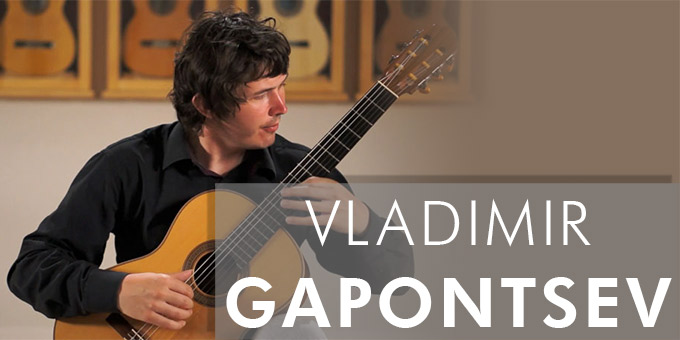 Vladimir Gapontsev was born on September 6, 1985, in Volzhskiy, Russia and is currently 30 years old. As a Russian classical guitarist, Vladimir specializes in solo and chamber music repertoire from the Baroque, Classical, Romantic and avant-garde periods, as well as jazz, folk and pop genres.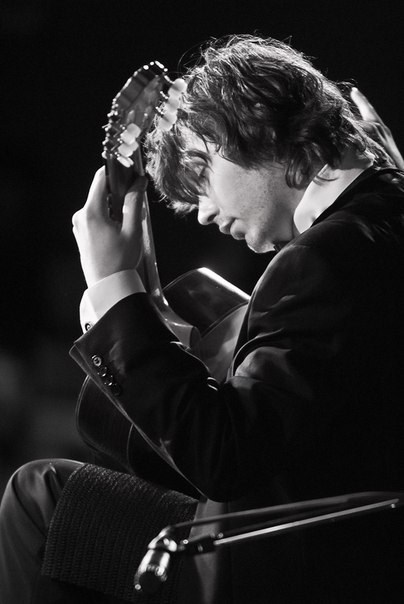 Gapontsev began playing the guitar at the age of 11. In 1997, he won a guitar competition that took place near his hometown. In 2000, he entered the Volgograd Municipal College of Arts, and in 2004 he continued his studies in guitar at Serebryakov Institute of Arts in Volgograd, studying under instructor Sergey Matokhin. During his studies, he won prizes at many international guitar competitions in Russia and abroad and won scholarships from the Administration of Volgograd Region (2002), Ministry of Culture of Russian Federation (2003), Federal Agency of Culture and Cinematography ("Young talents of Russia", 2006).
Since 2005 Vladimir has been a regular participant in international master classes both in Russia and throughout Europe, including master classes held by Aniello Desiderio, Zoran Dukić, Margarita Escarpa, Thomas Müller-Pering, Judicaël Perroy, Marcin Dylla, Roberto Aussel, Michael Lewin, and many other prominent guitar players.
Gapontsev began teaching in 2006 as a classical and electric guitar teacher at the Serebryakov Institute. From 2010—2012, he was a guitar teacher at Igumnov Music School in Moscow. In 2014, he was regularly invited as performer, teacher and member of juries to international festivals in Russia, Ukraine, Romania, and Israel among other countries.
As a solo player and a chamber musician, Gapontsev has performed at venues like the Glinka State Museum of Musical Art, Moscow Conservatoire Grand Hall, Central House of Journalism in Moscow, the Vladimir Philarmonic Hall, S. Prokofiev Museum, State Tretyakov Gallery, Volgograd Central Concert Hall, Elena Obraztsova Cultural Center in Saint-Petersburg, Royal College of Music, London and many others locations.
Besides solo recitals and teaching, he is also devoted to chamber music, arrangement and composition. Since 2012, Gapontsev has been a member of the Russian Guitar Quartet, a group of musicians committed to professional interpretation and performing of original music of modern Russian composers. Vladimir also performs guitar concertos with symphonic orchestras in Russia and abroad, and collaborates with musicians involved in different genres including jazz, bossa nova, and folk.
VLADIMIR GAPONTSEV GUITAR DEMOS

(view all)
Leave a Comment