Recording Artist: Roland Dyens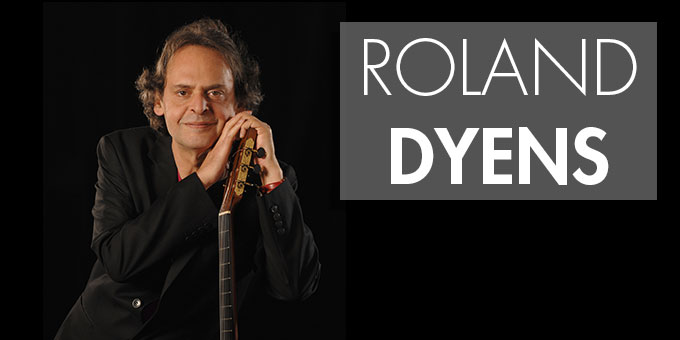 Roland Dyens shares the joy of his musical talent through his performances, compositions and classes given throughout the world. This three-dimensional profile provides the basis for his phenomenal success and his ongoing evolution. Find out more about this great friend of ours who recently gave a concert and masterclass at the GSI showroom, and check out our gallery of his time with us.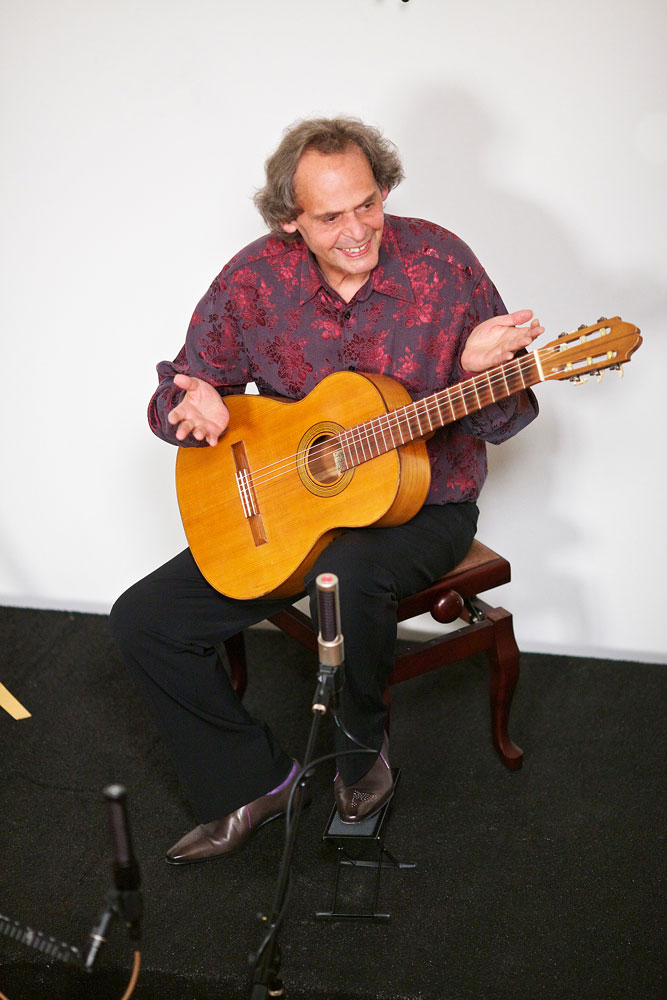 Always transformative events, Roland Dyens' concerts unfold as personal experiences of emotional awakening for the audience. Inspired by the musical unity demonstrated in his concerts, audience members will often later use the impact of the artist's virtuosity and creativity to guide their own perception of music and, more broadly, their lives as well. For those who are unfamiliar with the contours and nuances of classical guitar performance, one often witnesses an inspirational discovery of the instrument and its musical potential, not to mention the pleasure it gives the audience.
Roland Dyens has a sensitive and colorful approach to the guitar – an unfailing open-mindedness which brings together all forms of music to each and every one of his programs. His stage presence, his improvised openings and unique relationship with the listeners undeniably position him at the forefront of guitar performance today. For a long time now, his music has been an integral part of the instrument's repertoire, placing him at the heart of a select group of contemporary guitarist/composers who enjoy such a privileged position.
His compositions and arrangements are widely performed and highly acclaimed throughout the world. They provide a new breath of life for the guitar as this player and composer never ceases to challenge the limitations of his instrument. The growing number of participants and auditors in Roland Dyens' master classes is surely due to the depth of his approach which is rich in innovative themes. With a keen sense of quality and emotional strength, his natural ability to communicate with younger generations of guitarists transforms the formality of a master class into a joyful encounter.
ROLAND DYENS LIVE PERFORMANCE

(view all)