Richard Reynoso: Video profile of a luthier working in Art Deco Los Angeles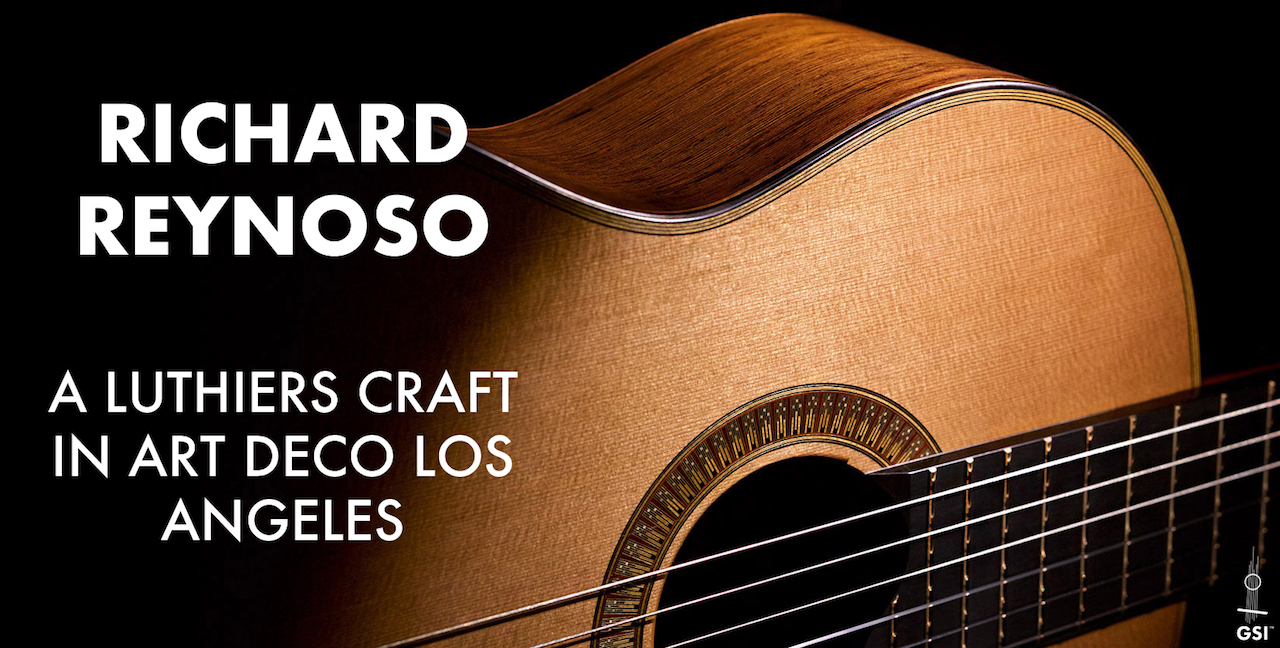 Although the classical guitars of Richard Reynoso are fully traditional in construction design and largely inspired by the great Spanish makers of the past, they do have a voice and personality that is entirely his own. See in this short video documentary how Richard's artistic style is informed in subtle ways by his immediate environment – the classic architecture seen in some of Hollywood and downtown Los Angeles' most iconic historical buildings of the art deco era. His love of hard yet graceful lines and contrasts is expressed in his signature carved headstock, and exquisite rosette design which draws from his love of art-deco styled chandeliers and ancient Egyptian jewelry.
Photos of the guitar under construction seen in the film are of the next GSI guitar, made with cedar top and wenge back and sides. See the photo album below for photos taken moments after being strung up in Richard's workshop.
Leave a Comment