Luthier: Richard Reynoso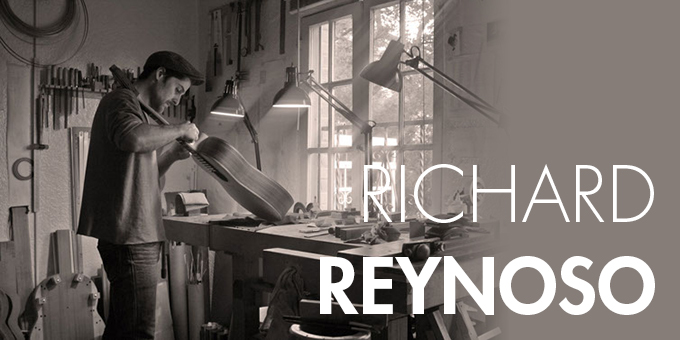 ---
 Current Inventory     |     Past Inventory
---
Richard Reynoso has been involved with the arts since his youth, having a passion for drawing, music and in particular, playing the guitar. His first guitar was actually one that had been loaned to him for several years, and when the day came for it to be returned, Richard began the search for a new guitar. During that time he learned there were makers around the world crafting these instruments by hand, and was thus attracted to the idea of pursuing the art of lutherie. Aside from the complexity and beauty of the sound what attracted Richard mostly was a combined practice of science, chemistry, art, physics, architecture, design and the music.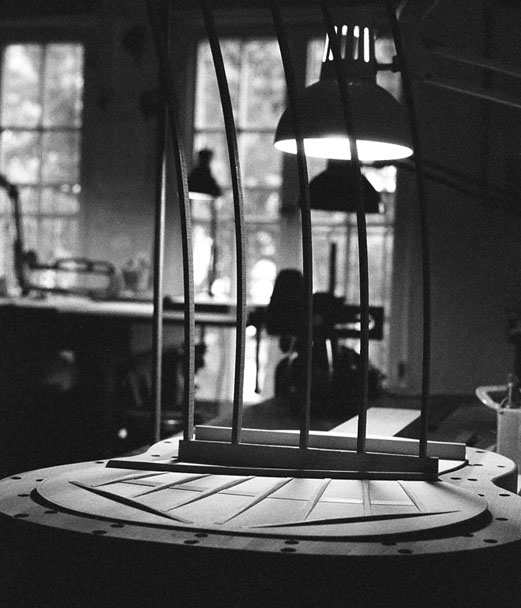 His formal studies began when he found a violin maker in Santa Barbara who taught him to build violins. This was a way to get his "feet wet", but the goal was ultimately guitar making. He studied in the violin shop for a couple years and later found Los Angeles based luthier Greg Brandt with whom he studied another two years. When finished, he continued to study the guitar with guidance from some other well known makers and developed friendships along the way. Eugene Clark had made a strong impression on him and spent countless hours discussing the geometry and approach to making the guitar, which was based in traditional techniques and method of construction by the Spanish makers of the past.
Richard draws his inspiration from Antonio de Torres and a number of other great European makers of past and present. Strongly rooted in the Spanish sound and design his goal is not to duplicate the "greats" but instead develop a look and sound which is uniquely his own. Working predominantly with hand tools, Richard's interest in what the guitar is doing scientifically is an alluring venture, but it's his intuition, understanding of the wood, eyes and hands which carry the weight in his practice. In Richard's own words: "Qualities I aspire to achieve in each of my instruments are a rich beautiful voice with a wide tonal palette of colors throughout the entire fingerboard, clear separation from string to string, a voice that projects from an intimate setting to a large concert hall and a wide dynamic range". It's important for him to create an instrument where the soundboard and strings have a liveliness and sensitivity when lightly plucked. On the opposite end of the spectrum, it's really important to be able to push and dig into the strings where the quality of the sound has a body which holds up rather than a percussive quality which falls apart.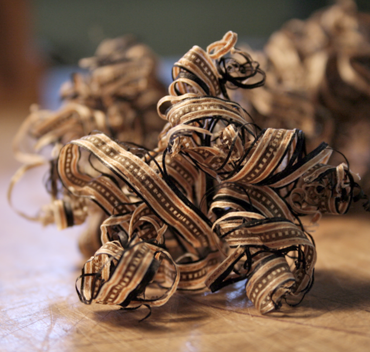 Richard's work artistically is inspired by geometric shapes, simple lines and natural colors drawing from the art deco era, which is implemented in the purfling, rosette, decorative inlays and machine head. Through Richard's attention to detail and perfectionistic nature, he treats each instrument as if it's his last. He builds a limited number of instruments per year which allows him to focus on quality rather than quantity.
Although originally from Santa Monica, Richard is currently living and working in a charming old 1920's building in the artistic Los Feliz area of Los Angeles.
Leave a Comment