"Scott Tennant & Friends" – Join Us At GSI!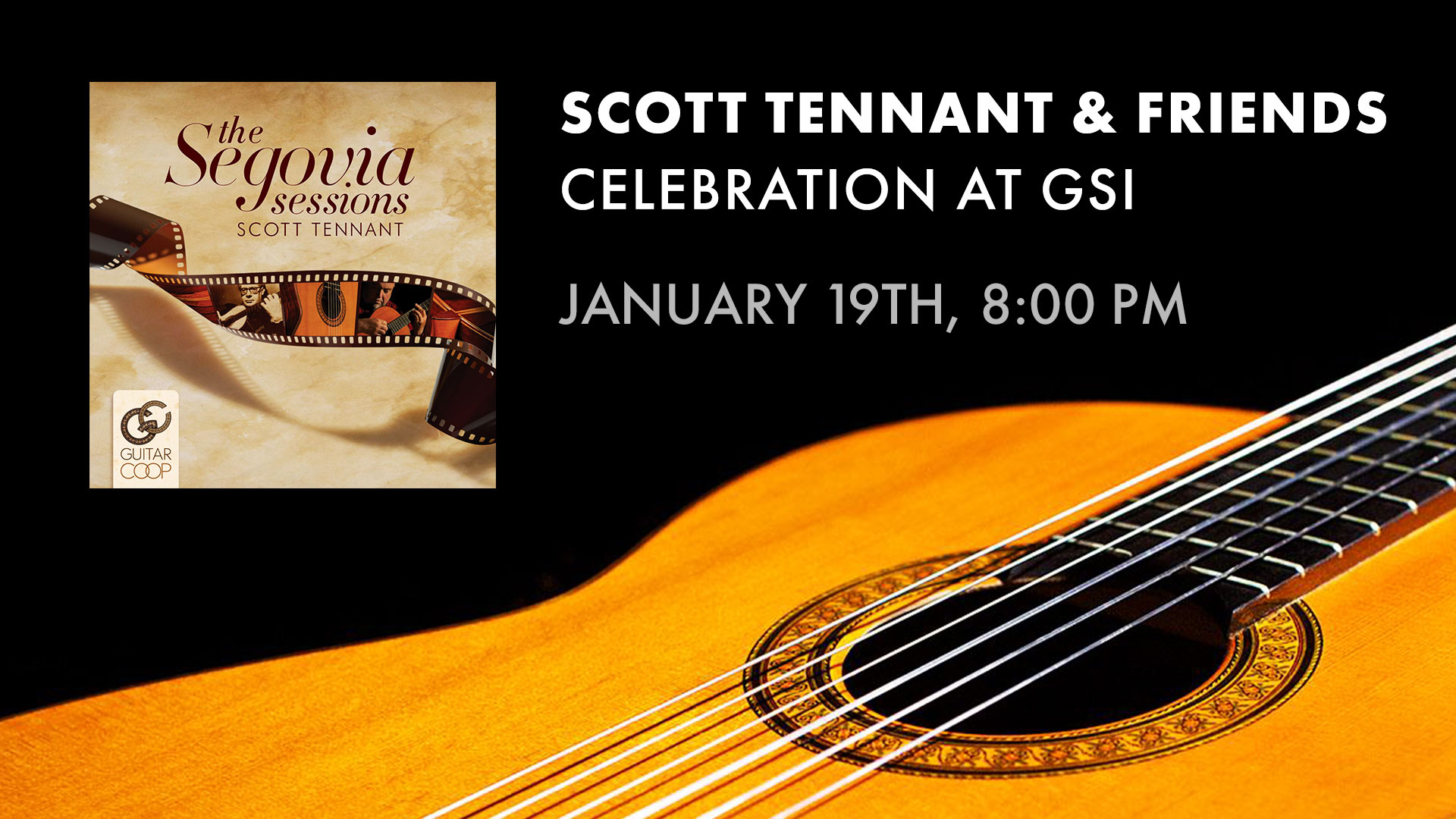 Join us Saturday, January 19th at the GSI showroom for a final celebration of the Segovia Ramirez before it's officially sent home with its new owner. Over the course of its long tenure here at GSI, this legendary guitar has been played by many generations of great players, and at this event, it will be played one final time by a lineup of some of our favorite artists including Scott Tennant, Andrew York, Tavi Jinariu, and Taso Comanescu.
Tickets are $25, and include a free copy of Scott Tennant's new album "The Segovia Sessions," which he recorded with this very guitar – check the performances below for a preview! We hope you can join us for this celebration and help us mark the beginning of a new chapter for this fantastic Segovia Ramirez.