See Photos of Youri Soroka's Torres model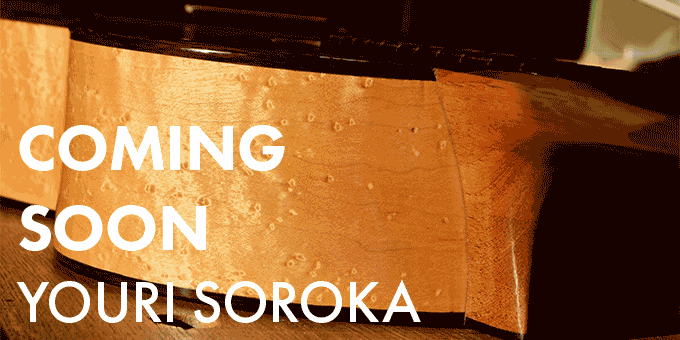 We've seen many great guitars faithfully modeled after Antonio de Torres' works, and Youri Soroka's Torres model is sure to stay true to those masterpieces as well. Youri is currently polishing up this instrument, and we should have it by the end of May to early June.
The French-Ukrainian luthier mentioned that he was inspired mainly by Torres' "La Leona" and "La Invincible" (see other "La Leona" models here), so he paid hommage to both of them by creating a unique rosette that combines features of each guitar's rosettes. This attracted a lot of attention at the recent "Salon de la Belle Guitare" show in Paris that Youri attended. Many people loved the concept, and we're already loving it from the photos below – see for yourself! To view more exclusive photos, head over to Youri's Instagram page.
At the Paris show, Youri played guitars by Francisco Simplicio, Miguel Simplicio, Hauser, Dominique Field, Friederich and Torres. He was so impressed by the voice of the Torres that he recorded it to memory by playing it 5 times that day. Then, he returned to work on this model you see below with which he aims to capture the spirit of that Torres sound.
Leave a Comment