Sneak peek: Busquiel's New Guitar is Coming Soon to GSI from His Workshop in Petrer, Spain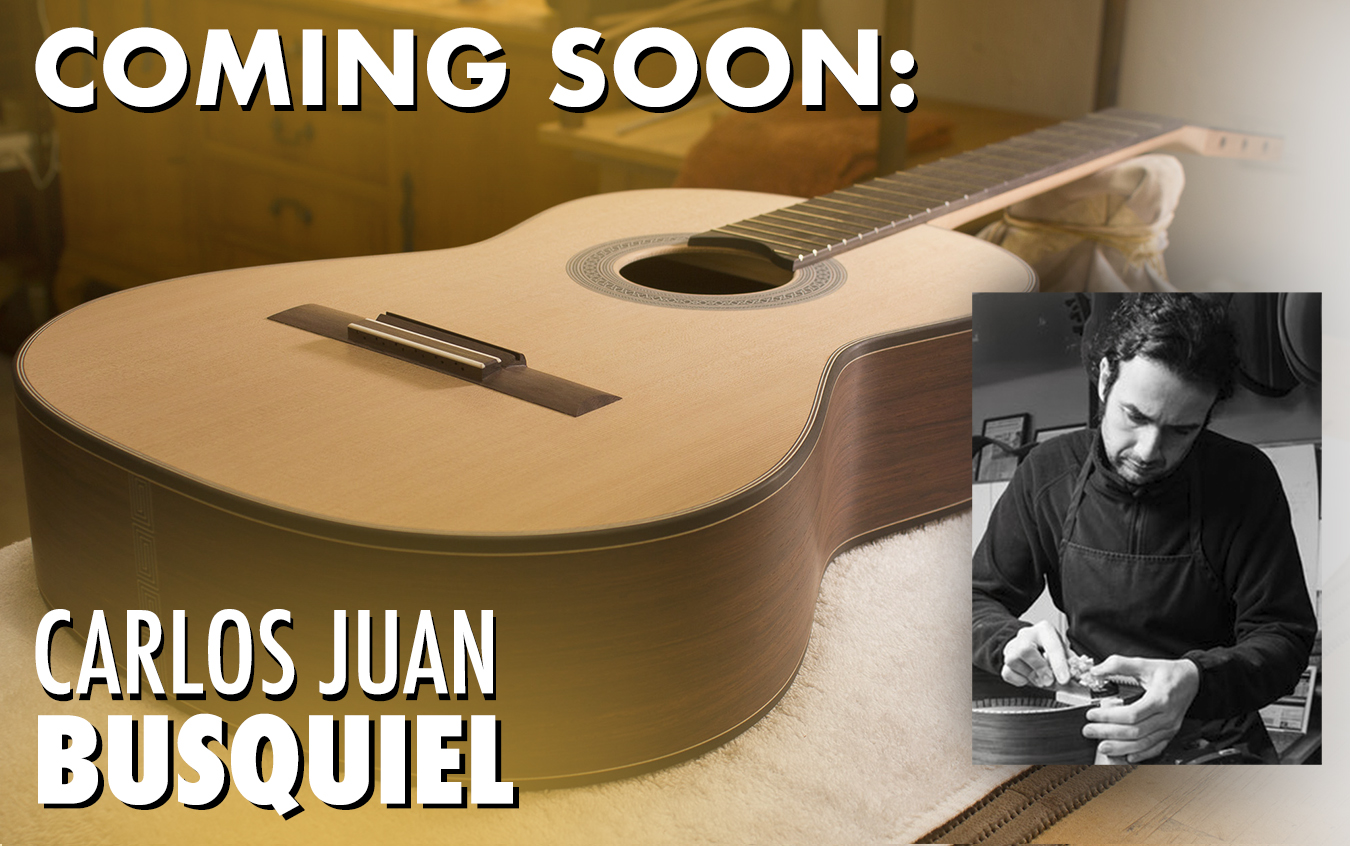 Carlos Juan Busquiel has sent us some new photos of his newest instrument which will be shipped to GSI in a few weeks. Carlos is a very talented luthier and we've been very happy with all of his previous guitars that we have featured in our store.
Carlos was born in 1980 and started playing the guitar at the age of 12, although his formal musical training at a conservatory was done on the violin. Initially, he entered the world of lutherie as a self-taught builder who made electric violins for personal use. He became dedicated to violin making until he met Rafael López Porras who introduced him to guitar making. Carlos completed his training under José Luis Romanillos in a course on the construction of a hand vihuela directed by Jaume Bosser and Joan Pellisa. Meeting Romanillos was very influential to Carlos and helped him with developing his own perspective on the Spanish guitar.
This new guitar, just like the previous ones sent to GSI, is lightly braced with 5 fans instead of 7 like a Torres model. The soundboard is made of cedar and the back and sides are made from African rosewood. The clarity and the execution of details in this instrument is truly impressive. Carlos's guitars have ample volume and combine the power with a lush, traditional sound. These guitars lend themselves beautifully in any style of music from Renaissance to the present. We're looking forward to playing this new guitar at GSI.
Leave a Comment