Spanish luthier, Fernando Moreno, Builds a New Guitar for GSI!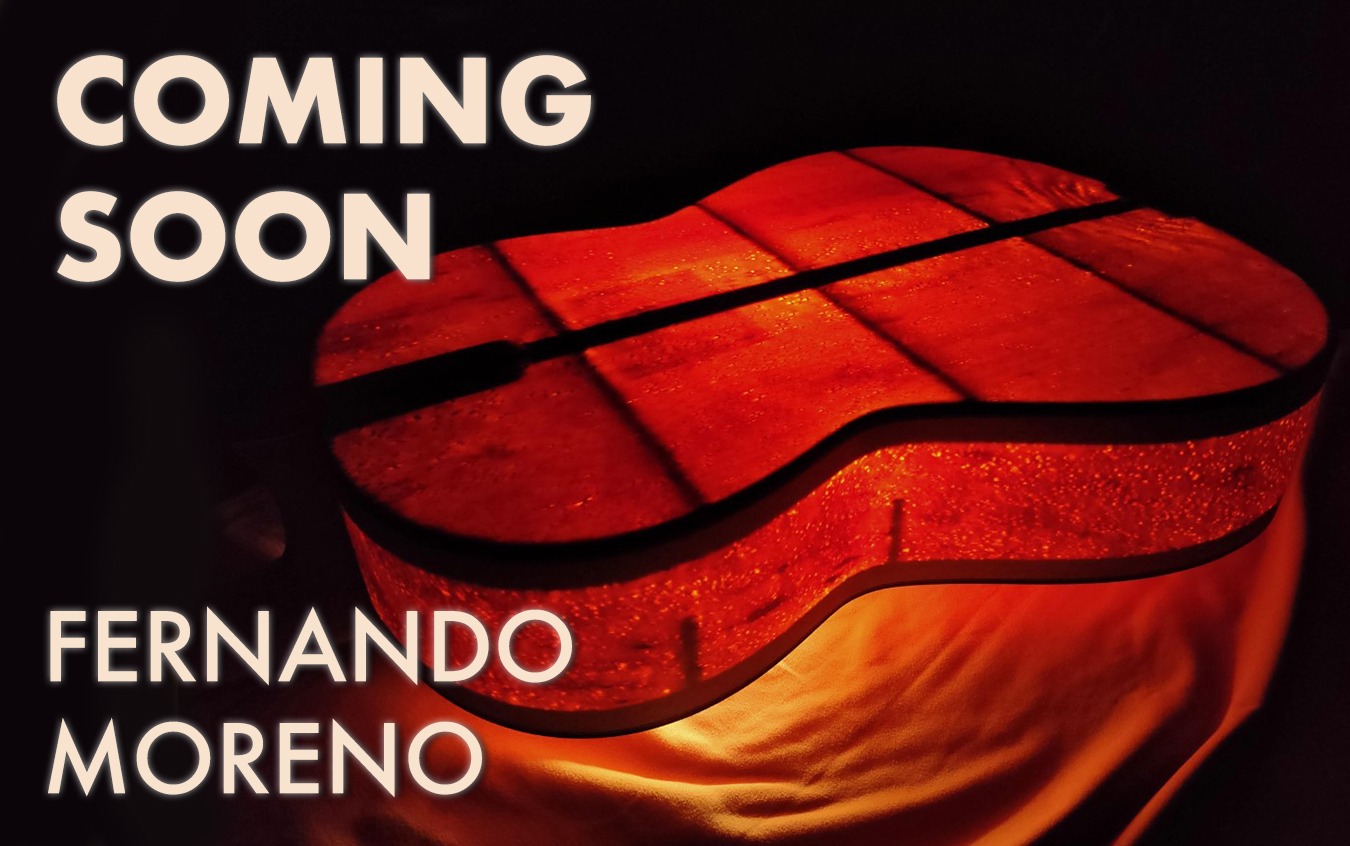 Spanish luthier, Fernando Moreno, has shared with us some photos of his new GSI guitar which is currently in the final stages of making. 
As a luthier, Fernando is strongly rooted in the Spanish tradition of guitar making. He greatly values the feedback of guitarists who visit his workshop in Alcala de Guadaira, a beautiful small village just outside of Seville located in the deep heart of Andalucía, the birthplace of flamenco music! The valuable feedback, as well as a continuous study of acoustics allow Fernando to constantly improve his craft. Even though he lives in a small village near Seville, his origins as a guitar maker began in Granada. Over there Antonio Ariza encouraged him to build a guitar on his own after seeing the quality Fernando's work at the guitar shop of Valeriano Bernal. Under the tutelage of both Antonio Ariza and Juan Garcia Fernandez, Fernando built his first guitar and later entered the family workshop of Francisco Manuel Diaz where he improved his skills in all aspects of construction from the cutting of the wood to the finishing with shellac, largely with the support of Francisco's son, Victor Diaz.
Nowadays, Fernando has many years of experience in being a luthier. His instruments produce a beautiful clean and crisp sound. For his new guitar, Fernando used spruce for the soundboard and a gorgeous set of Birdseye maple for the back and sides.
Check out the sneak peek gallery below and don't hesitate to reach out to us with questions about this guitar!
Leave a Comment