Spanish luthier, Mario Aracama, Builds a New Guitar Made with Flamed Mango Back and Sides!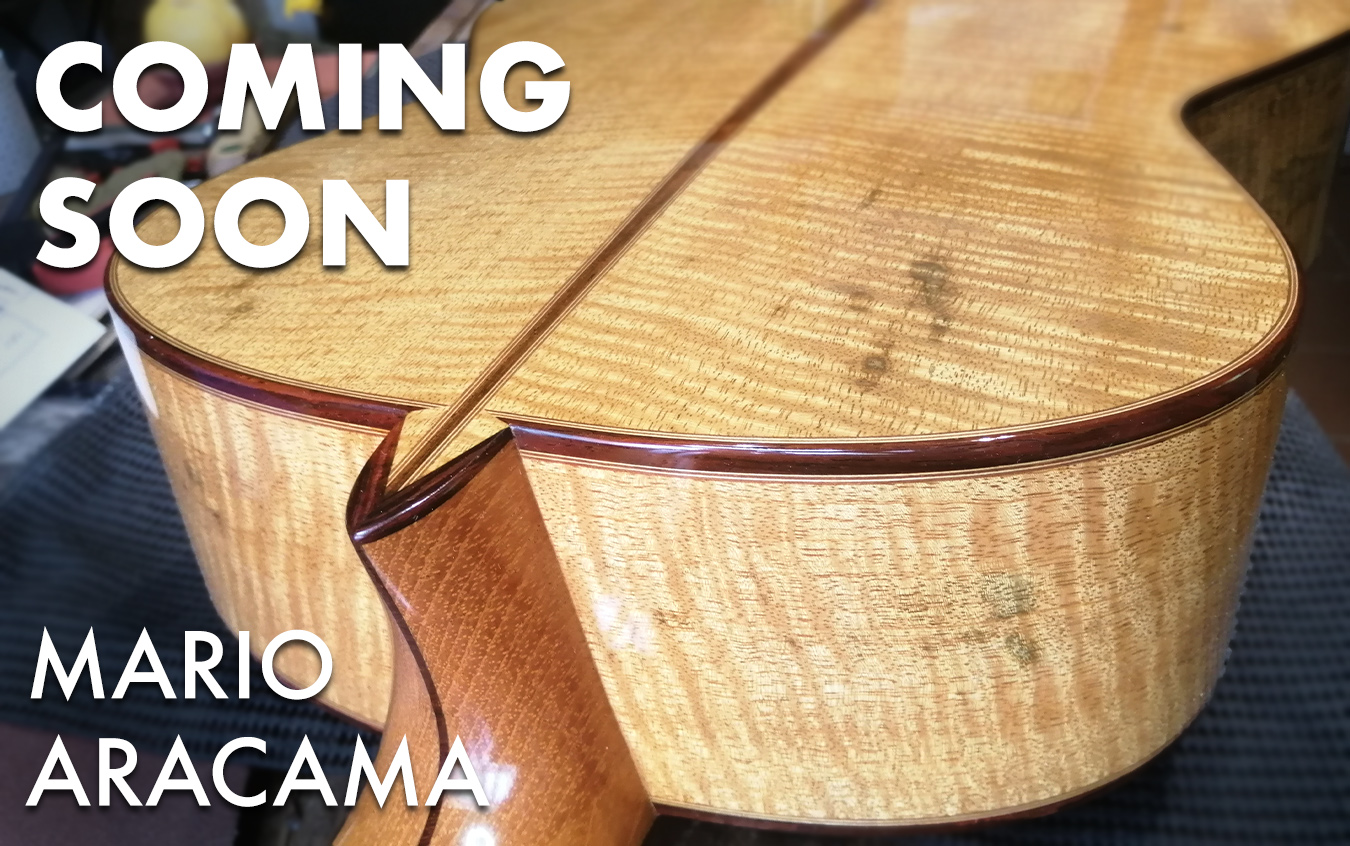 Spanish luthier, Mario Aracama, builds every guitar with unique and original aesthetics. This time, Mario not only featured a new visual design but also used a gorgeous set of top flamed mango wood for the back and sides. For the soundboard, Mario chose also a high-quality set of Spruce. This particular instrument is Mario's first guitar made with wood found in Indonesia.
Mario told us that this choice of woods gives a very round and velvety sound. He didn't use double sides but instead made them thicker achieving similar results in terms of sustain and clarity. Overall, the guitar is very lightweight, partially thanks to a lighter fretboard made of African rosewood.
This guitar is almost finished and will be on its way to GSI in the next couple of weeks. Stay tuned, Mario also promised to share with us a video with this guitar soon.
Leave a Comment