Spanish Luthier, Miguel Angel Gutierrez, Builds a New Guitar for GSI! See the photos!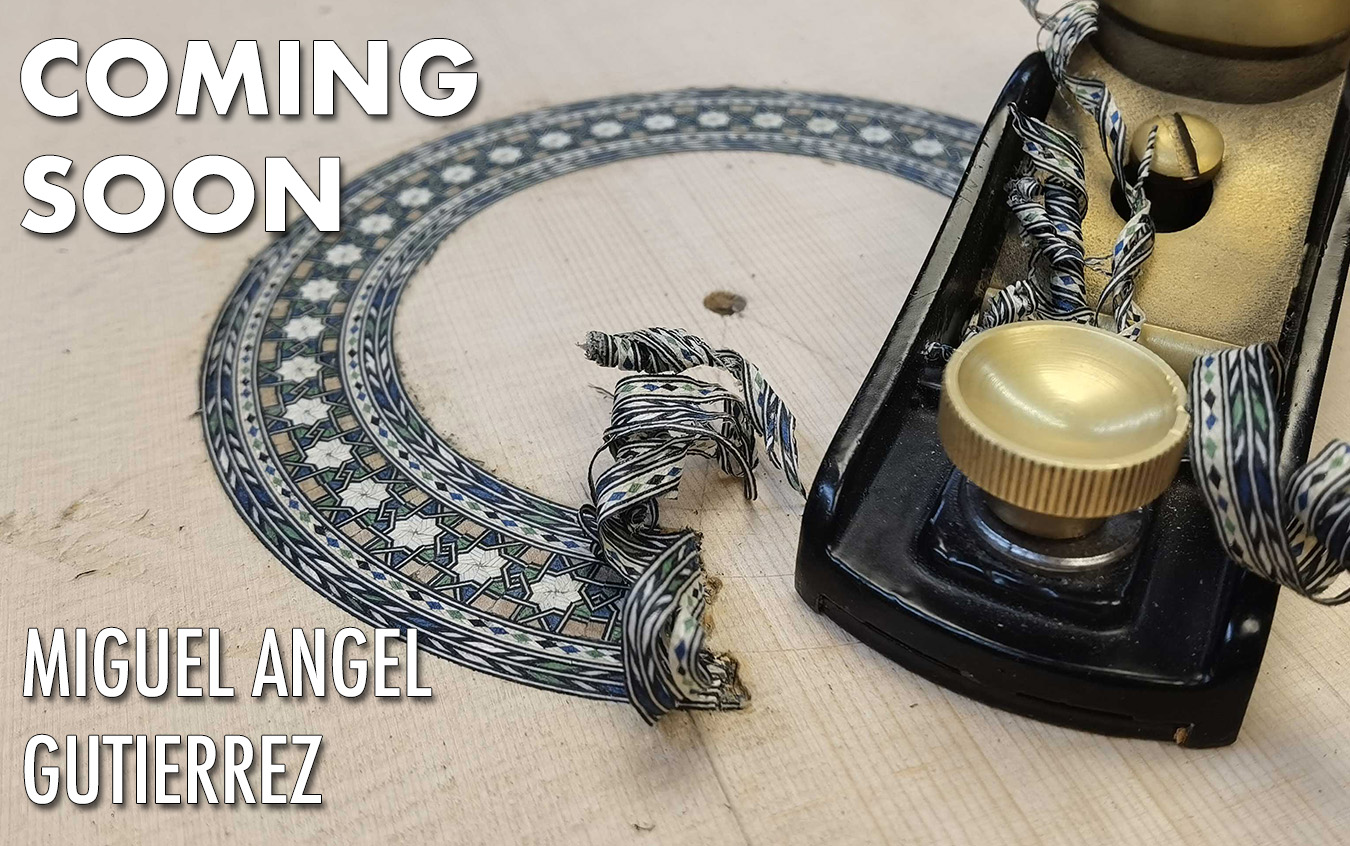 Miguel Angel Gutierrez is currently building his second guitar for GSI. We met Miguel last year, at the 5th Antonio Marin Guitar Building Competition in Granada where he won the 2nd prize.
Miguel is a Spanish guitar maker who currently lives in Genoa, Italy. The first thing one notices with his guitars is the beautiful inlay work with striking colors in the head veneer, rosette, and tie block. The MOP leaf pattern in the headstock is symbolic of the leaf used in the well-known Biblical story of Adam and Eve, who covered themselves once they became aware of their "nakedness" - Miguel Angel feels that music is a very intimate and personal experience - especially for musicians who perform for live audiences which can leave them feeling "naked", which is the same feeling a luthier can have when his guitars enter the hands of the public.
Check out the photos below!
Leave a Comment