Steven Lerman Records Seven New Videos With Music By Castelnuovo-Tedesco, Vassiliev, Mertz and Barrios!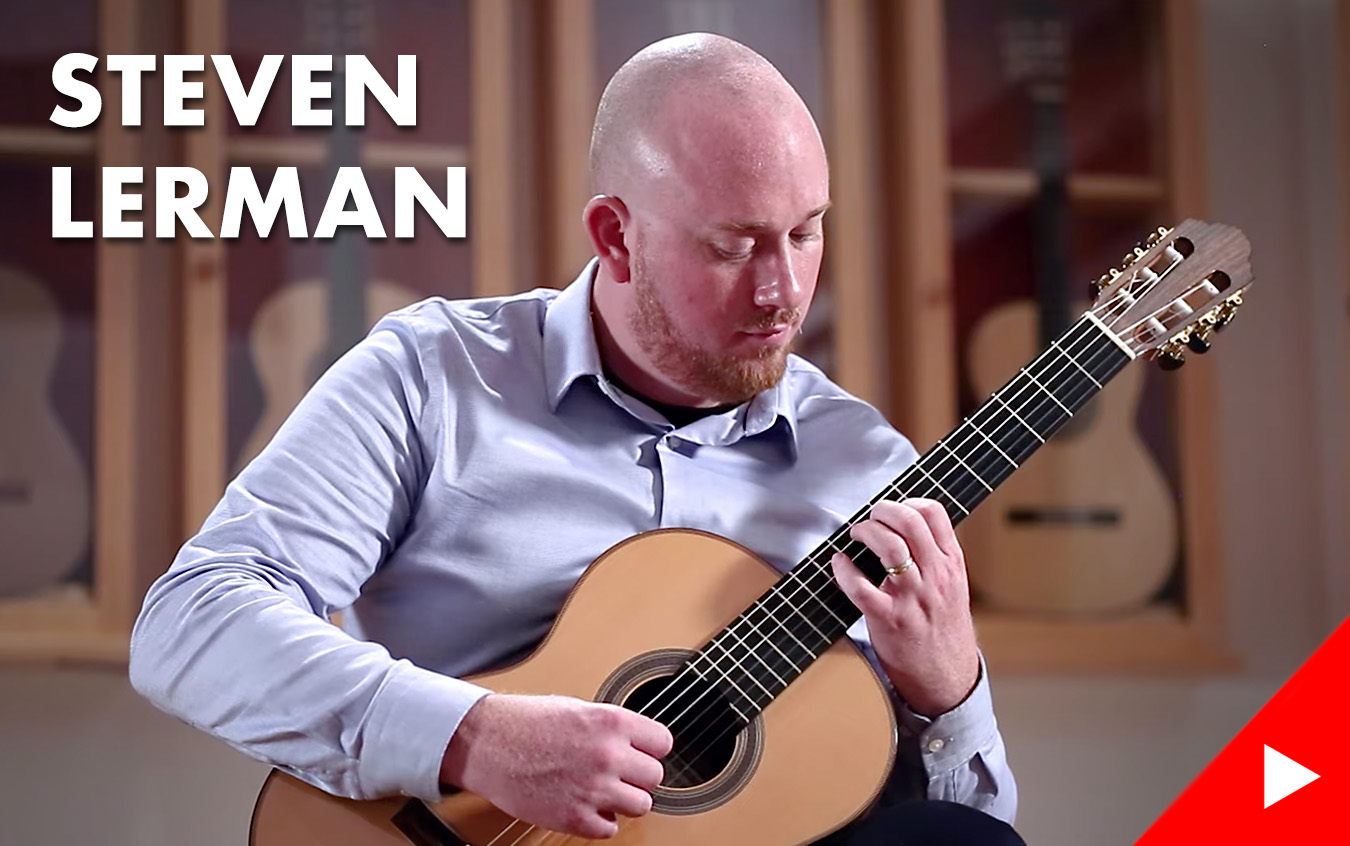 Steven Lerman is an award-winning classical guitarist from San Diego, California. In just a few years of competing, Steven has already won prizes in 25 international guitar competitions – including 10 first prizes. In 2019, Steven was featured on a CD with two-time Grammy award-nominated choir, True Concord. The CD reached the top 10 on the Billboard and iTunes classical charts.
Steven completed his doctorate in music in 2019. He is currently a guitar professor at Pima College in Arizona. In addition to teaching at the collegiate level, Steven also teaches music through a University of Arizona run outreach program, teaching a classical guitar curriculum to sixteen underserved public schools across Arizona in the last six years.
This was Steven's second recording session in our showroom. This time, he started with recording "Three Forest Paintings" by Russian composer, Konstantin Vassiliev. This suite is dedicated to Roman Viazovsky and it consists of three movemenets - "The Old Oak", "Snowdrop", and "Dance Of The Forest Ghosts". Vassiliev's goal in this piece was to convey the expressivenes of poetry felt in the forest. The composer compares a forest to a human soul, which might be light, sad, gloomy, or even furious. This suite is full of impressionistic sounds and mysticism. Steven recorded "The Old Oak" on a 2022 Wolfgang Jellinghaus "Torres 43" SP/IN - an affordable guitar based on an 1883 Antonio de Torres "SE 49". For the second movement, "Snowdrop" Steven chose a 2017 Pepe Romero "Centenario" SP/CSAR. Although this is a classical guitar, its response and playability is much like in southern Spanish flamenco guitars. In the final movement, "Dance Of The Forest Ghosts", we can hear Steven playing on a 2007 Jose Marin Plazuelo "Bouchet" SP/CSAR. This is a "Bouchet" model nearly identical to the guitar made by Plazuelo's well-known uncle, Antonio Marin Montero, which features the lighter 5-fan bracing system and "under bridge" brace.

In the fourth video, Steven recorded "Unruhe" from "Bardenklänge, Op.13" by Johann Kaspar Mertz. "Bardenklänge" is Mertz' gorgous and stylistically very romantic set of short character pieces. Character pieces are short compositions (usually for the piano) dedicated to a particular feeling, mood or a non-musical idea. The title "Unruhe" translates to "Restlessness". Steven recorded this piece on a 2022 Cordoba "20th Anniversary" SP/AR. This is the final instrument in a limited edition run of five guitars (one per year) which began in 2017 to celebrate Cordoba Guitar's 20th anniversary.
Next, Steven played for us the famous "Vals Op. 8, No. 4" by Agustín Barrios Mangoré. This romantic waltz is one of the most often played compositions by Barrios. One can observe here some influences of music by Frederic Chopin. In the video below, you can hear Steven playing this piece on a 2001 Brian Cohen SP/CSAR. This guitar is structurally based on the designs of Hauser I in dimensions and bracing.
The final two videos from this recording session feature two caprichos from "24 Caprichos de Goya, Op. 195" by Mario Castelnuovo-Tedesco. This piece was inspired by the sequence of etchings of eighty Caprichos by the great Spanish painter, Francisco Goya (1746-1828). Castelnuovo-Tedesco picked 24 of Goya's Caprichos and wrote guitar pieces based on them. "Francisco Goya y Lucientes, Pintor" is the first capricho from the set and Steven recorded it on a 1997 Lester DeVoe "Negra" CD/IN. Steven also recorded the 20th capricho based on the 47th etching, "Obsequio a el Maestro", on a 1972 Ignacio Fleta CD/IN. Below, you'll find two original etchings by Francisco Goya as well as Mario Castelnuovo-Tedesco's compositions based on them.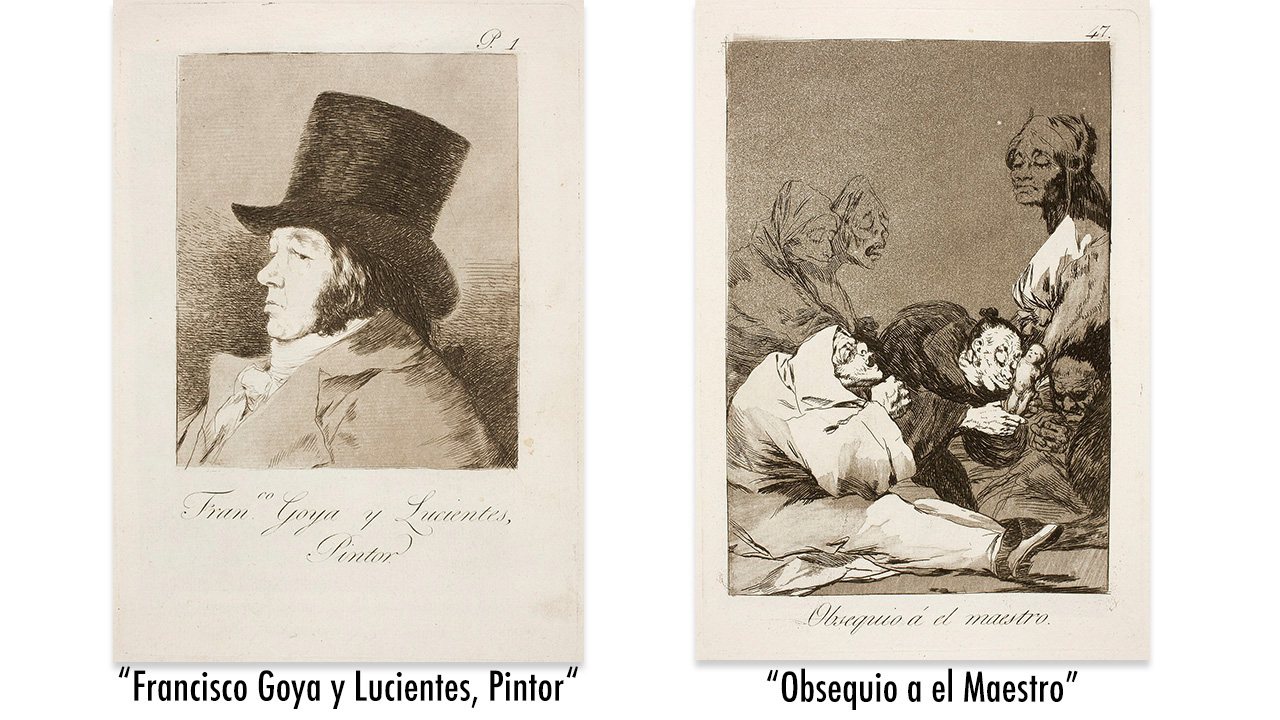 Leave a Comment