Steven Lerman Records Music by Callahan, Rudnev, Brouwer and Tarrega.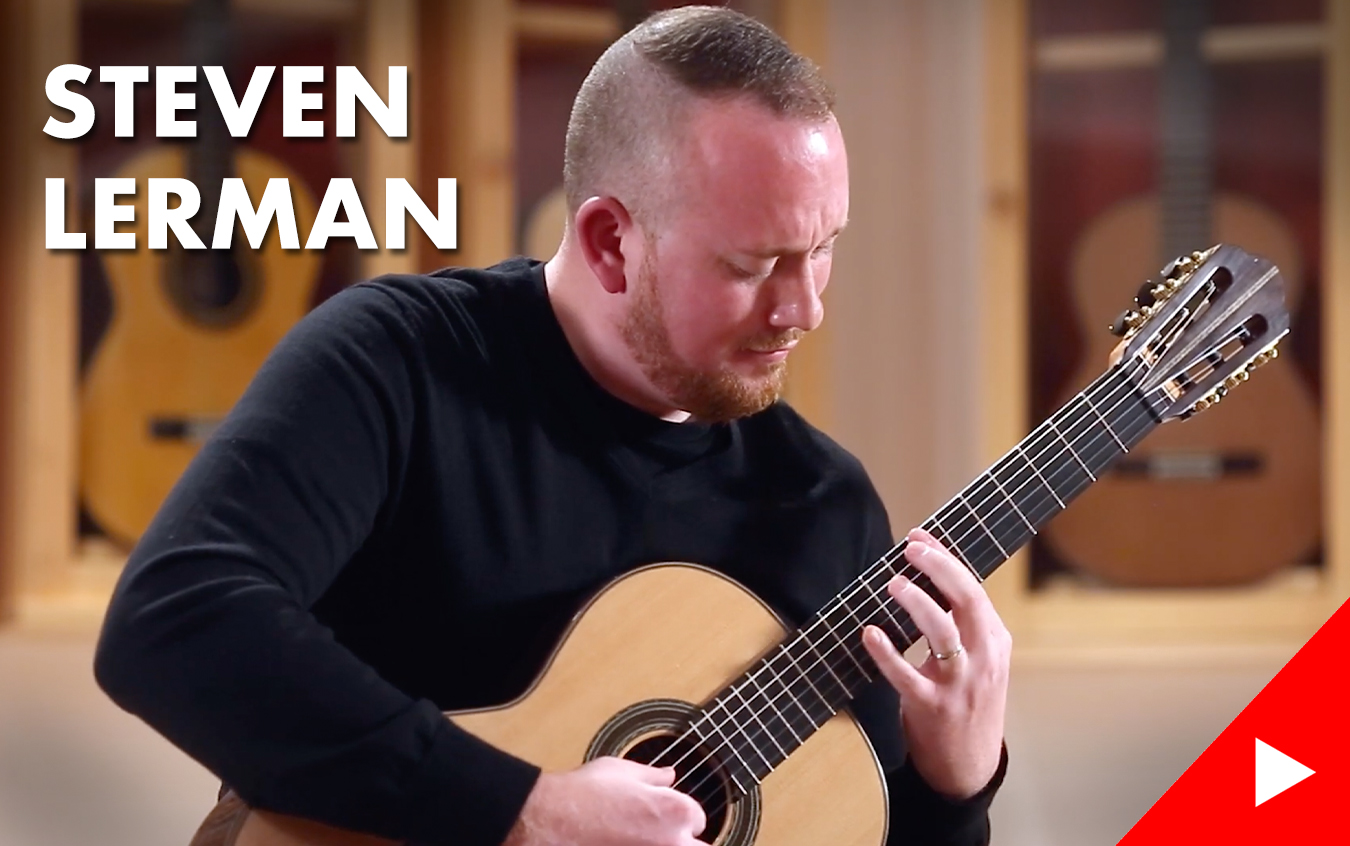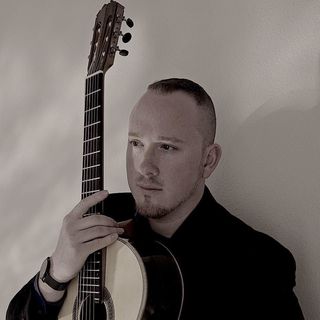 Steven Lerman is an award-winning classical guitarist from San Diego, California. In just a few years of competing, Steven has already won prizes in 25 international guitar competitions – including 10 first prizes. In 2018, Steven won the 29th Annual Frances Walton Competition in Seattle, a competition open to all classical instruments. As part of the first prize, he performed live on King FM Seattle and gave over 30 concerts and school visits across Washington State. Since being selected as a performer for the Promising Artists of the 21st Century Tour in 2014, Steven has taught, performed, and made radio appearances across the U.S., and in Mexico, Canada, Costa Rica, and France. In 2019, Steven was featured on a CD with the two-time Grammy award-nominated choir True Concord. The CD reached the top 10 on the Billboard and iTunes classical charts.
Steven completed his doctorate in music in 2019. His doctoral research centered on the Baroque Spanish keyboard composer, Manuel Blasco de Nebra, and the influence of the guitar on his style. Steven also wrote the first guitar transcriptions and gave the premiere performance of six of de Nebra's sonatas to conclude his degree. He spent 7 years as a graduate teaching assistant between Florida State University and the University of Arizona. He is currently a guitar professor at Pima College in Arizona. In addition to teaching at the collegiate level, Steven also teaches music through a University of Arizona run outreach program, teaching a classical guitar curriculum to sixteen underserved public schools across Arizona in the last five years.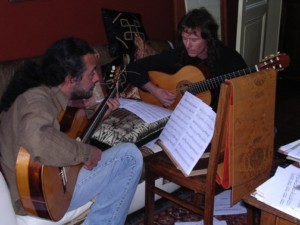 During his visit to GSI, Steven recorded five pieces on five different instruments. The first piece, Kevin Callahan's "The Red Fantasy" was recorded by famous guitarist, Odair Assad, on GHA Records. This piece is a fantasy, where seemingly unrelated ideas emerge and circulate in a world of flavors. It contains the elements of jazz, classical, and renaissance style. The piece even reaches for rock 'n roll, South American rhythms, and waltz to complement the palette of different musical flavors. Steven recorded this piece on a 2016 Fructuoso Zalapa "Torres" SD/CO – a guitar with a gorgeous, rich quality of sound. Each note on this instrument contains a harmonically rich collection of overtones, yet there is plenty of space left between the notes to ensure great balance and clarity between voices. It's a great pick for Callahan's eclectic composition.
Steven's second piece recorded at GSI is "The Old Lime Tree" by Russian composer, Sergei Rudnev. Rudnev's works are strongly inspired by Russian folk music. When he was young, he learned how to play balalaika which is a very important instrument in Russian culture. Rudnev's "The Old Lime-Tree" is a traditional Russian folk song. Stylistically, this composition refers to Russian sung poetry, which is often performed with the accompaniment of balalaika. The theme of "The Old Lime-Tree" tells a deeply sad story of lost love, tragic death, and lament. Rudnev's composition features a broad range of colors to emulate the sound of the orchestra and a traditional sound of Russian folk music. For this recording, Steven chose a 2016 Kenny Hill "Performance" (640mm) SP/IN. This Performance model is constructed in the traditional Spanish style, with the integral body and neck joint, but incorporates a modern soundboard, with a double-top (spruce exterior, cedar interior) and lattice bracing. This guitar is powerful and has a wide range of colors and an extremely expressive dynamic range. The lattice bracing also gives this guitar a very quick response with a strong punch.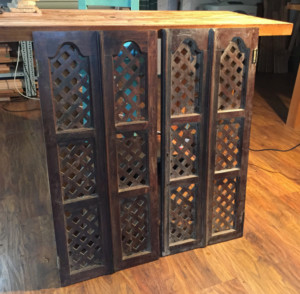 Leo Brouwer's "An Idea (Passacaglia for Eli)" is a piece dedicated to guitarist Eli Kassner, the founder of the Toronto Guitar Society. Brouwer wrote it in Cordoba, Spain, in celebration of Kassner's 75th birthday in April of 1999. It's a very lyrical, short composition which consists of one musical idea which fully utilizes the harmonic resonance of the guitar. Steven recorded this composition on a 2020 Ariel Ameijenda "Confessional" CD/CSAR. This instrument was made from wood recovered from an old confessional from a church in Rio de Janeiro, Brazil. We can only imagine how many confessions and prayers this wood has witnessed over the centuries. Now, being transformed to a guitar, the wood speaks back with a beautiful and sonorous tone and deep resonance.
Steven's last two videos feature short works by Francisco Tárrega. "Endecha" (Lament) paired together with "Prelude 11" as well as "Oremus" (Let Us Pray) paired with "Prelude 10″. "Oremus" is actually a guitar transcription of the second section of Robert Schumann's Phantasietanz, Op. 124, no. 5 and it was Tarrega's last work written before his passing in 1909. Despite the missing section, the other main difference is a different tempo marking. Schumann intends this work to be performed very fast while Tarrega's transcription indicates "lento" ("very slow"). Steven recorded both of these pieces on guitars which have the old-world sound – 1911 Benito Ferrer SP/CY and a 2021 Wolfgang Jellinghaus "Torres 77" SP/CY, which is based on a smaller, short-scale (610 mm) Torres from 1884 numbered SE 77. 
Leave a Comment