The Da Camera Society Presents: Miroslav Tadić and Yvette Holzwarth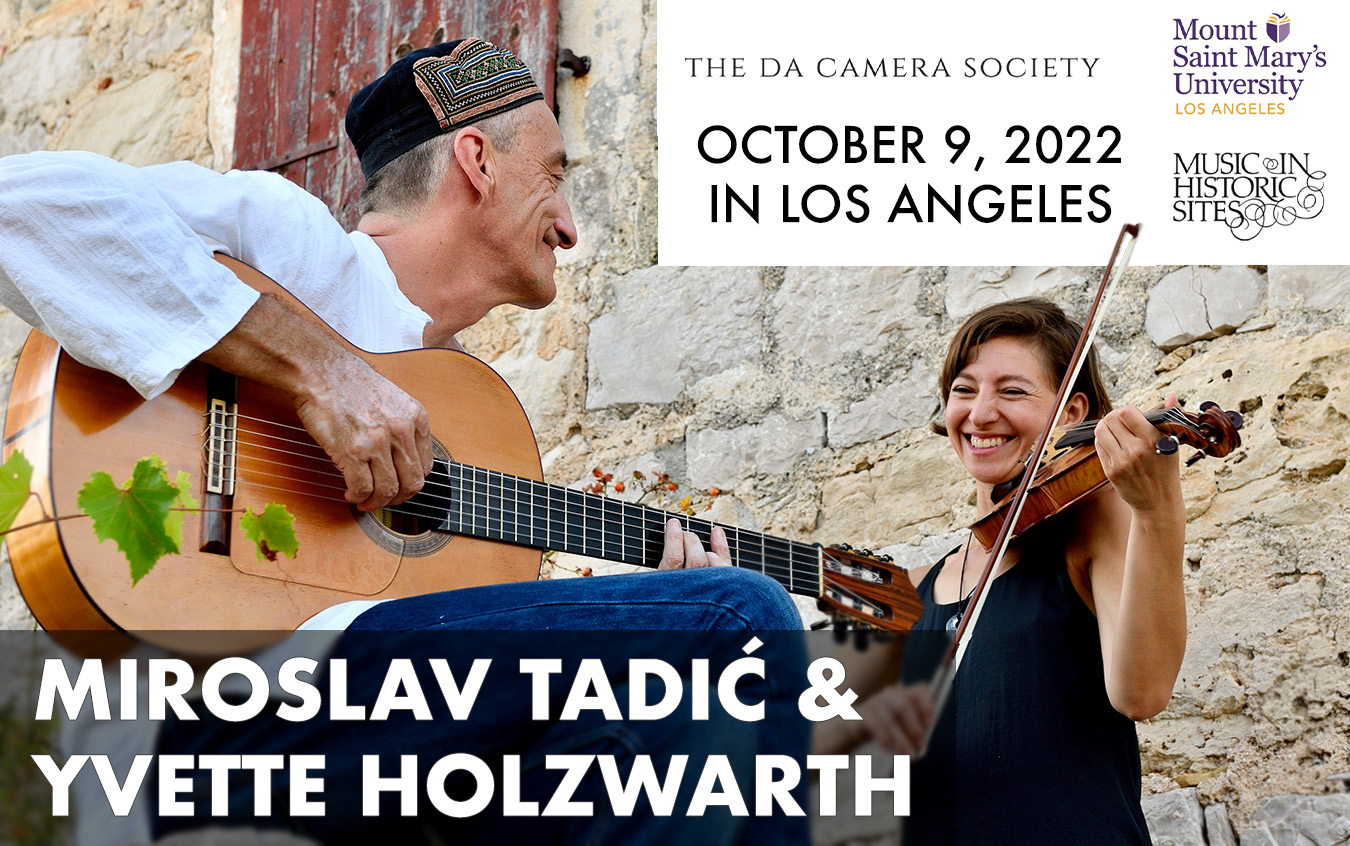 The Da Camera Society of Mount Saint Mary's University presents a concert by Miroslav Tadić (guitar) and Yvette Holzwarth (violin). Using Balkan folk music as a framework, Tadić and Holzwarth will provide windows into Baroque, Flamenco, Arabic, Brazilian music, Blues and Americana. The program will include arrangements, compositions, and improvisations largely based on Balkan folklore.
You might know these performers very well from the GSI YouTube channel. Together, they recorded three videos in our showroom - "Pajdushka" on a 1987 Manuel Velazquez CD/IN, "Eleno" on an 1867 Antonio de Torres SP/MP, and Béla Bartók's "6 Christmas Carols" on a 1978 Miguel Rodriguez RW/HR. You can check out these videos below!
The Da Camera Society has also shared with us the video of Miroslav Tadić and Yvette Holzwarth recorded in the same venue where the concert will take place. Check it out below!
Tickets are $30-$115. Students may email [email protected] with a valid student I.D. for a $10 ticket code, a limited number are available. For more information, contact The Da Camera Society box office: (619) 537-9832
---
When: October 9th, 2 p.m. & 4 p.m.
Where: The Pompeian Room of the Doheny Mansion
Mount Saint Mary's University, Doheny Campus
10 Chester Place Los Angeles, CA 90007
Leave a Comment