The GSI Foundation Extends Its Scholarship at USC For the 2023-2024 School Year.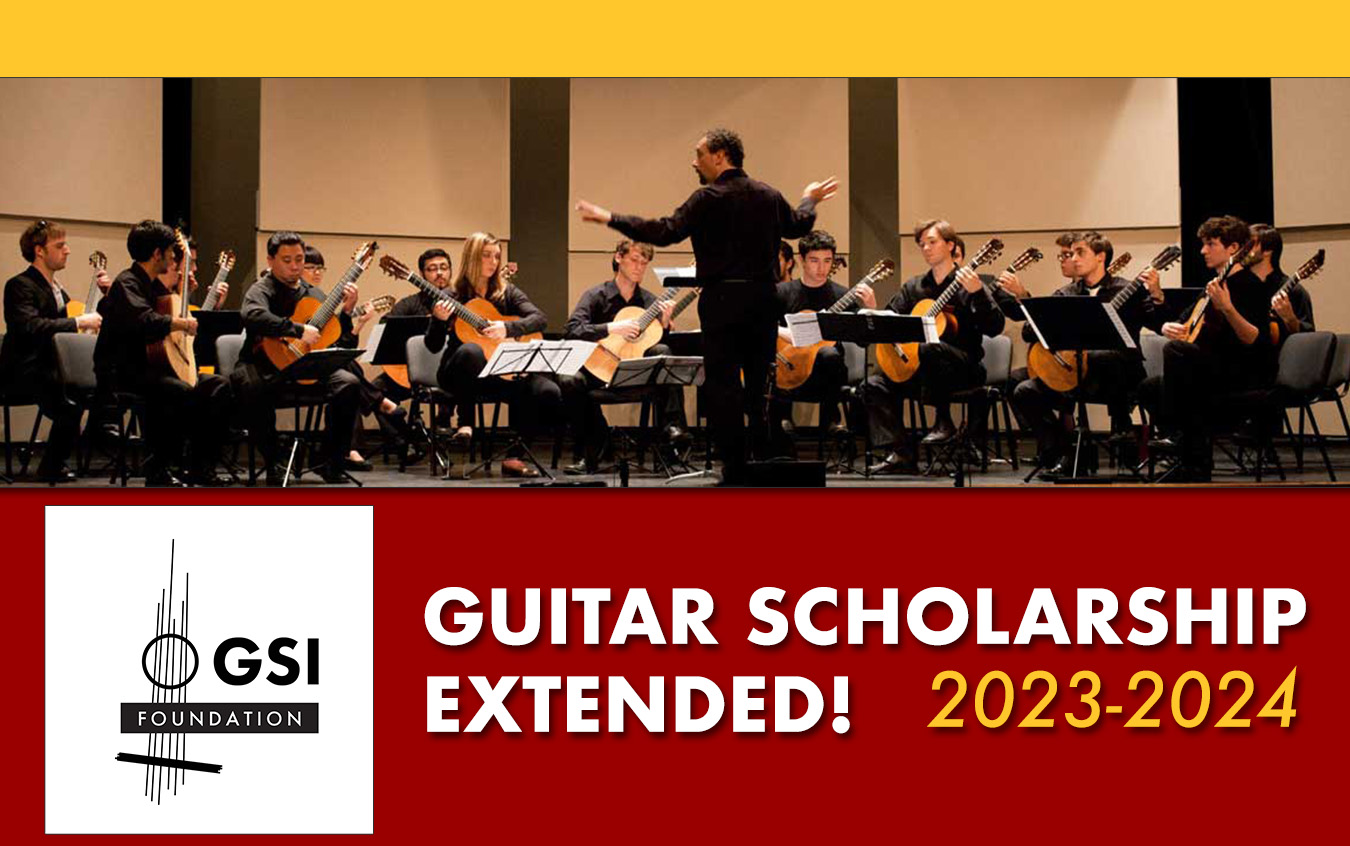 The GSI Foundation has just extended the GSI Foundation Classical Guitar Scholarship at the USC Thornton School of Music for the academic year 2023-2024.
The Classical Guitar Department at the USC Thornton School of Music is one of the most prestigious in the country. It is known for its extraordinary faculty members including Pepe Romero, Scott Tennant, William Kanengiser, and Brian Head. It is also one of a few universities in the United States where students can pursue a doctorate degree in Classical Guitar Performance.
We believe that to establish great support for music education programs in public schools, we also need to focus on prestigious classical guitar programs, such as the one at USC, to support future teachers and mentors of another generation of great musicians. The GSI Foundation has already been supporting talented classical guitar students at USC for five years. We established this scholarship fund in late 2019, and we're proud to announce that all of our scholarship recipients have become great musicians. The scholarship recipients are chosen each year by the USC Classical Guitar Department. Our list of scholars includes Mircea Stefan Gogoncea (2019-2020) Tomasz Fechner (2019-2020), Ashley Lucero (2020-2021), Laura Mazon Franqui (2021-2022), Grygorii Koval (2021-2022), and Robert Wang (2022-2023). Soon, we should also find out who is going to join this list in the upcoming academic year. We'll make sure to invite our new scholars to our showroom and record them for the GSI YouTube channel.
Funding this scholarship has been possible thanks to countless supporters who made monetary and guitar donations to the GSI Foundation. Donated guitars are sold through GSI and funds raised from the sales help us continue our mission to support music education. If you'd like to learn more about our activities, visit the GSI Foundation section of our website and learn how your monetary or guitar donation can help.
We've also prepared some of our favorite videos for you recorded by our past GSI Foundation scholars.
2019-2020 - Mircea Stefan Gogoncea and Tomasz Fechner
---
2020-2021 - Ashley Lucero
---
2021-2022 - Laura Mazon Franqui and Grygorii Koval
---
2022-2023 - Robert Wang
Leave a Comment