The James Stroud Classical Guitar Competition 2022 - Video Submissions For Preliminary Round Open January 1st!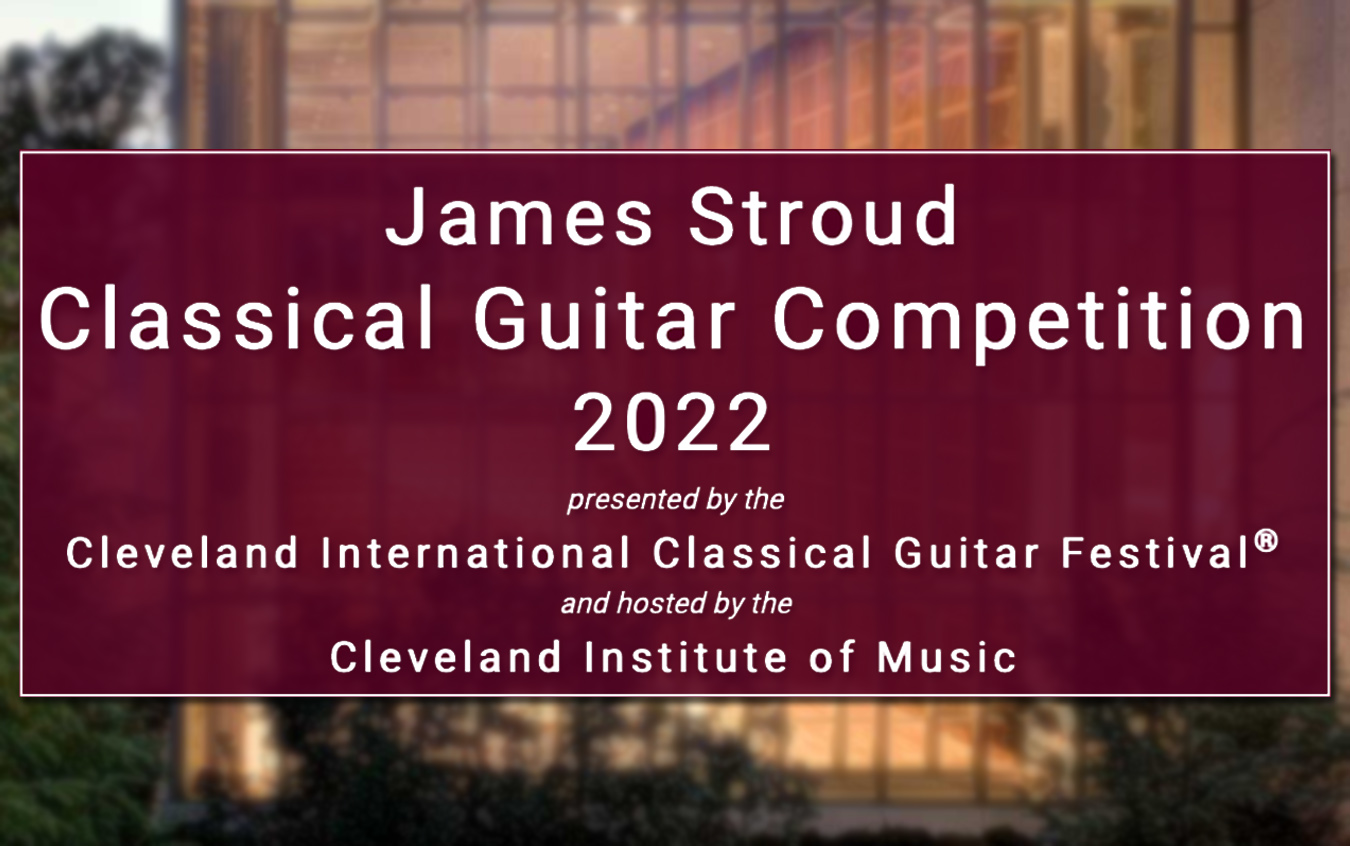 The third annual James Stroud Classical Guitar Competition will open application submissions very soon! This year, high school students ages 14-18 who reside in the United States will have the chance to compete for great cash prizes with $24,000 in total prize money, which includes a $10,000 first prize. It's a fantastic opportunity for young classical guitar students to help with their careers in music.
The application process will take place from January 1st through February 15th, 2022. During this period, participants will need to submit their audition videos with links to two short videos (less than 5 minutes-long). To learn more about the application process, requirements and the rules click on the button below.
Competitors who'll advance and become Semi-Finalists, will be given a $500 stipend to put toward travel expenses to Cleveland, Ohio to participate in the Semi-Final, and Final Rounds which will be held at the Cleveland Institute of Music during the twenty-second Cleveland International Classical Festival.
PRELIMINARY ROUND VIDEO APPLICATION DEADLINE FEBRUARY 15, 2022
Judges:
Preliminary Round: Robert Gruca (USA), Armin Kelly (USA), Jack Sanders (USA), Marco Sartor (Uruguay), James Stroud (USA)
Semi-Final Round: Stephen Aron (USA), Molly Barth (USA), Jordon Chase (USA), Brad DeRoche (USA), Kimberly Patterson (USA), Patrick Sutton (USA), Dieter Hennings Yeomans (Germany)
Final Round: Colin Davin (USA), Drew Henderson (Canada), Yolanda Kondonassis (USA), Alexis Muzurakis (Greece), Petra Poláčková (Czech Republic), Susana Prieto (Spain), Jason Vieaux (USA)
Leave a Comment