From the idyllic Alpujarra mountains in Spain - Mario Aracama's next guitar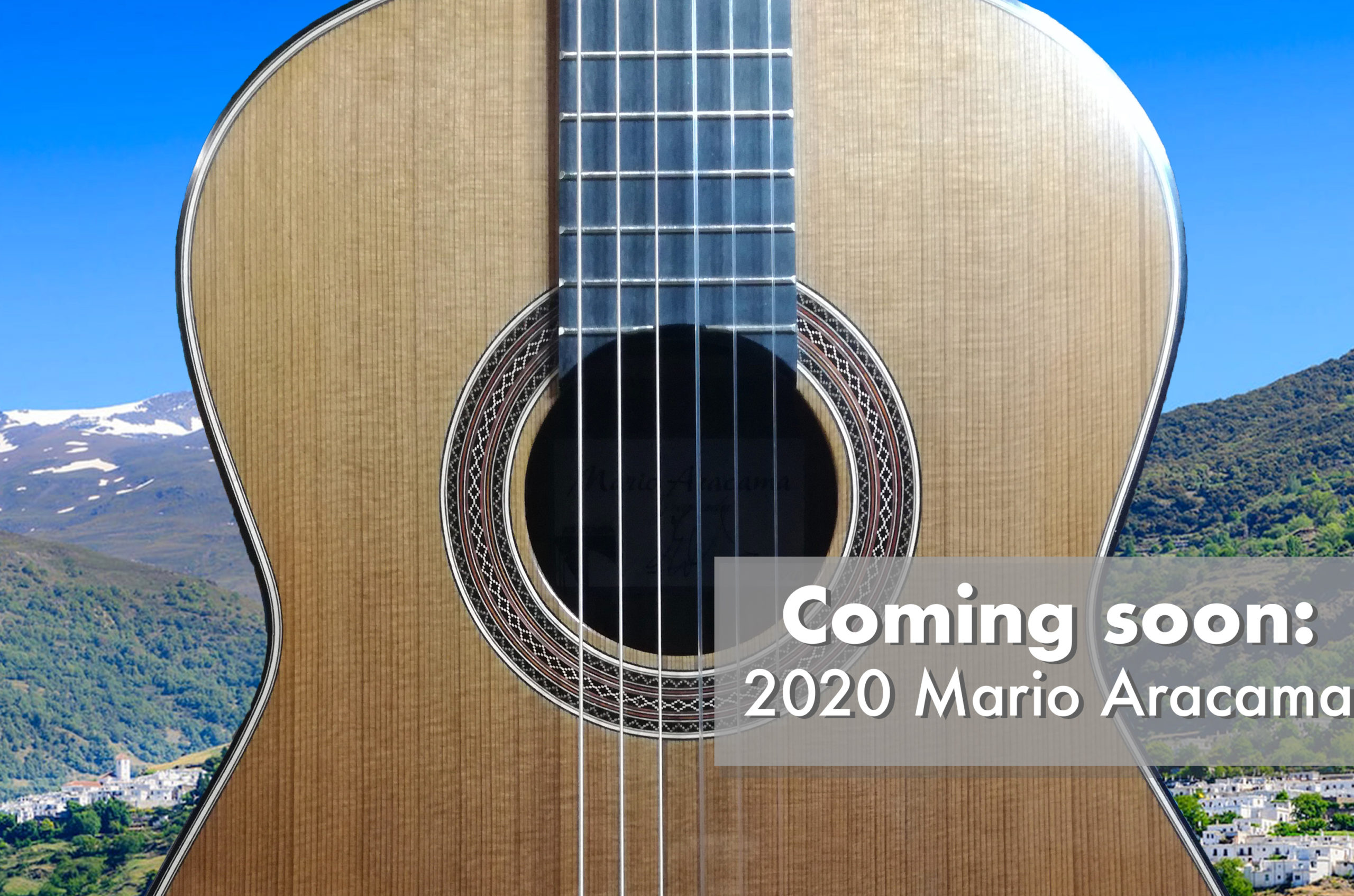 We have for you some new photos of the next, now fifth(!) guitar build by Mario Aracama which is making its way to us from Mario's workshop in the beautiful Alpujarra mountains located near Granada. This time Mario combined Cedar for the soundboard with a beautiful set of 2.0 mm Mongoy for back and sides. Mongoy, also known as Ovangkol, comes from West Africa and is similar to rosewood in its acoustic properties. Mario has doubled the sides with 1.3 mm of Cypress on the interior.
Mario builds in the Granada style, favoring lightly braced tops – a tradition in this region started by Torres. Mario was a finalist in the first Antonio Marin Guitar Making Competition held in Granada in 2017. Every single instrument from Mario's workshop which we've seen so far had a different and unique aesthetic. Check out the photos below and feel free to comment on your impressions of this beautiful, "chocolate" colored cedar top and the mesmerizing back and sides made of Mongoy.
We're looking forward to playing this guitar in our showroom!
If you would like to check out other Mario's guitars which we had/have at GSI, check out the following links:
2019 Mario Aracama SP/KA + GSI blog article
2019 Mario Aracama CD/CO + GSI blog article
2018 Mario Aracama SP/AR + GSI blog article
Leave a Comment