The New Live From St. Mark's YouTube Premiere Features Maestros of 50 Oak Street!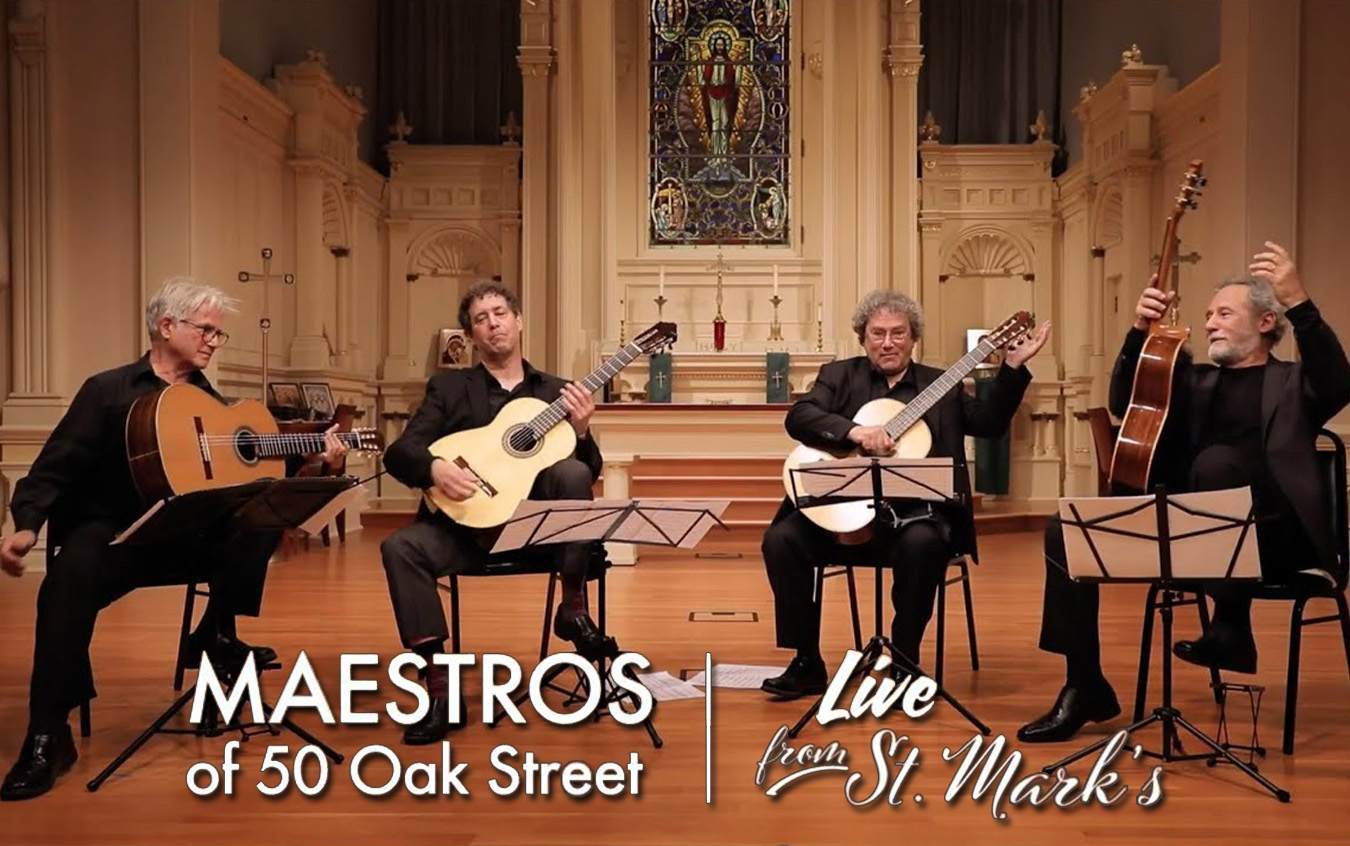 Live From St. Mark's – The Omni Foundation's free online concert series are back with a new performance. This time, we had a chance to join the YouTube premiere of "Maestros of 50 Oak Street", a group consisting of maestros from the prestigious San Francisco Conservatory of Music – Sergio Assad, Richard Savino, David Tanenbaum, and Marc Teicholz. They presented four mini-concerts with a wide-ranging mix of repertoire.
The YouTube Premiere of this performance took place on December 12. In case you missed it, you can still watch the full video below!
All concerts in the video series are filmed live at St. Mark's Lutheran Church – one of the Omni Foundation's regular venues in San Francisco. The previous online concerts featured artists such as: Scott Tennant, Bokyung Byun, Meng Su, Ana Vidović, Tengyue Zhang, and younger guitarists Reade Park, Eric Wang, Emilia Diaz Delgado, as well as Jack and Elle Davisson.

Leave a Comment