Timeless designs: See how Torres inspired Fleta, who inspired Ennio Giovanetti!
One of the most iconic Antonio de Torres guitars is FE17, built in 1864. It was famously owned by Francisco Tarrega who considered it the favorite of the three Torres he would own in his lifetime, and Emilio Pujol was even known to have said it was the best guitar he'd ever heard. The guitar has had a well-documented and long history of visiting famous ateliers for repair work – one of whom was Ignacio Fleta in the mid-1930s. While in Fleta's shop, Fleta decided to build a structural bench copy of the guitar in 1936 (https://www.guitarsalon.com/store/p3912-1936-ignacio-fleta-spmp.html) with the same material (spruce top, maple back and sides).
Although a structural copy in dimensions, thicknesses and proportions, Fleta decided to appoint it with his own designs including a carved head, and elaborate purflings of herringbone and half-herringbone in the rosette, top, sides and back. This is a very interesting instrument as it betrays Fleta's reputation for having a simple, austere aesthetic (which of course is found in his later work) yet this guitar from 1936 places him squarely in the Barcelona tradition of intricate inlay work following in the footsteps of his predecessors Enrique Garcia and especially Francisco Simplicio. Indeed, this guitar was built just 4 years after Simplicio's passing, and so could almost be regarded as a transitional instrument from one generation to the next.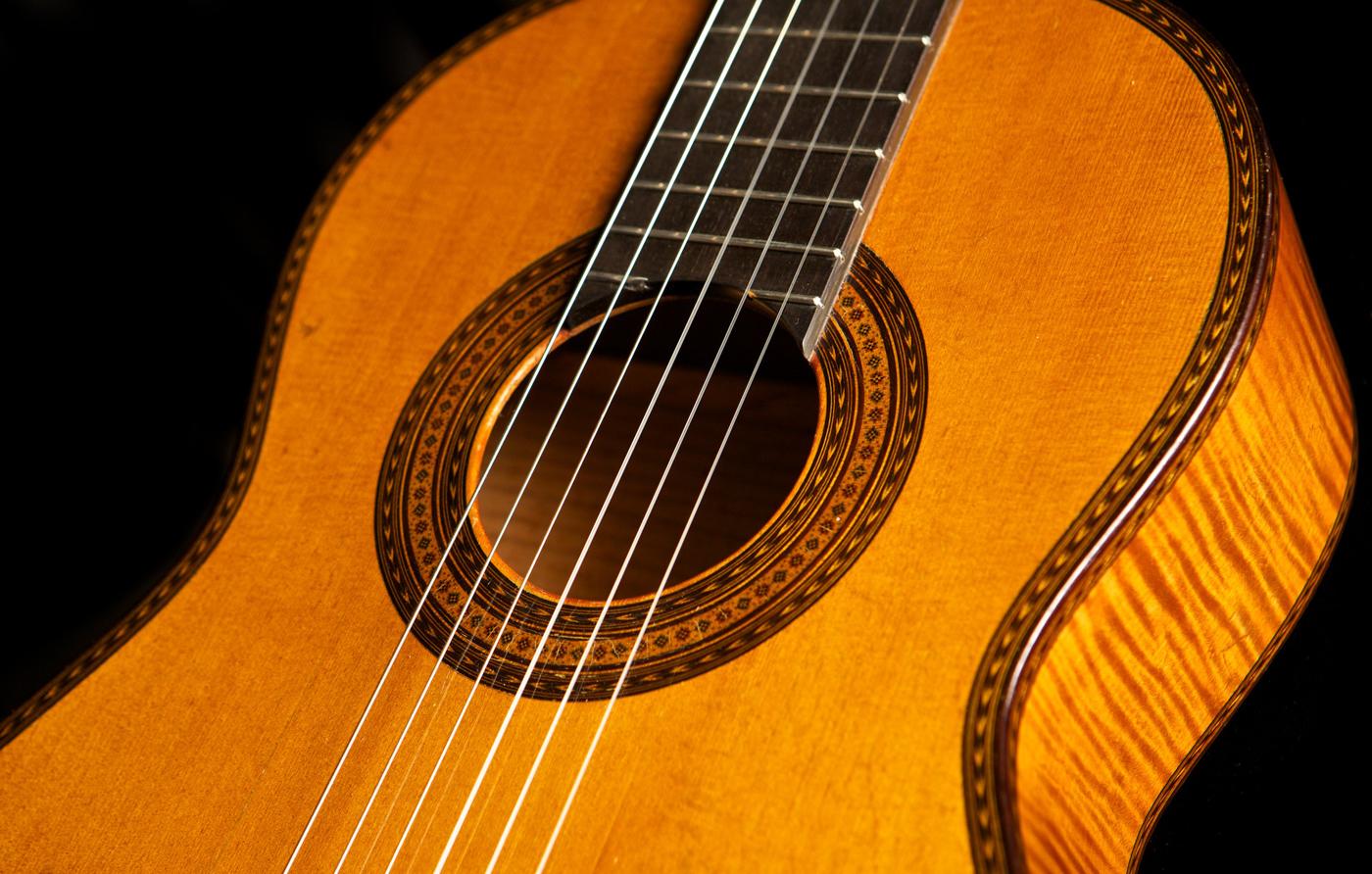 Fast-forward to the year 2020, and here we have an instrument built by Ennio Giovanetti who starts with the 1936 Fleta, but takes the reverse approach – borrow the design ideas of the Fleta, but put them on a guitar that is structurally Ennio's. This new guitar, which is planned to be displayed at the 2020 Rome Guitar Festival before making its way to GSI, is made with spruce for the top but CSA back and sides and borrows the design features found on the Fleta including the same purfling appointments, rosette and carved head. We look forward to having this instrument at GSI in the coming months and applaud Ennio for his thoughtful approach to re-visiting the classic, and timeless design ideas that have resurfaced (albeit in slightly new forms) ocassionally in the last 150 years of the guitar making tradition.
Leave a Comment