Virtual Guitar Orchestra 4th Edition Premieres December 21, 2021 with the Romero Quartet!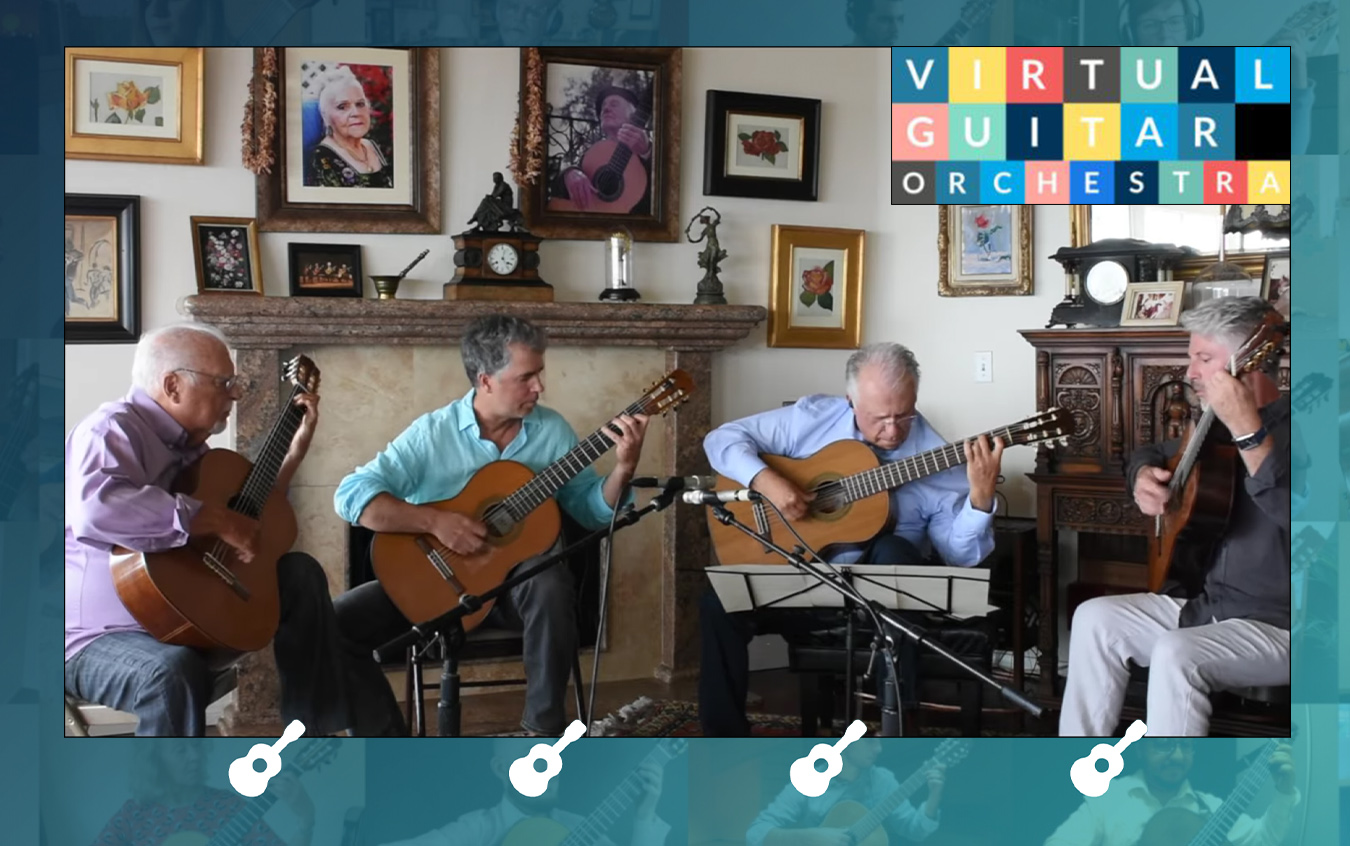 Uros Barić, one of the co-founders of Virtual Guitar Orchestra has shared the premiere date of the next edition of Virtual Guitar Orchestra! The new edition will be published on December 21, 2021 at 11 AM PST on VGO's YouTube Channel.
This new upcoming edition is dedicated to Los Romeros, the living legends of classical guitar who are celebrating their 60th anniversary of concertizing. It's time to give them a proper recognition – a permanent video celebrating their excellence by showcasing the newest version of their most acclaimed showpiece called Malagueña with guitarists all over the world joining the effort!
Uros has shared some sneak peek photos of this new video. Check them out below!
Leave a Comment