All-Women Virtual Guitar Orchestra Performs "Dusty Grooves" by Clarice Assad. See the video!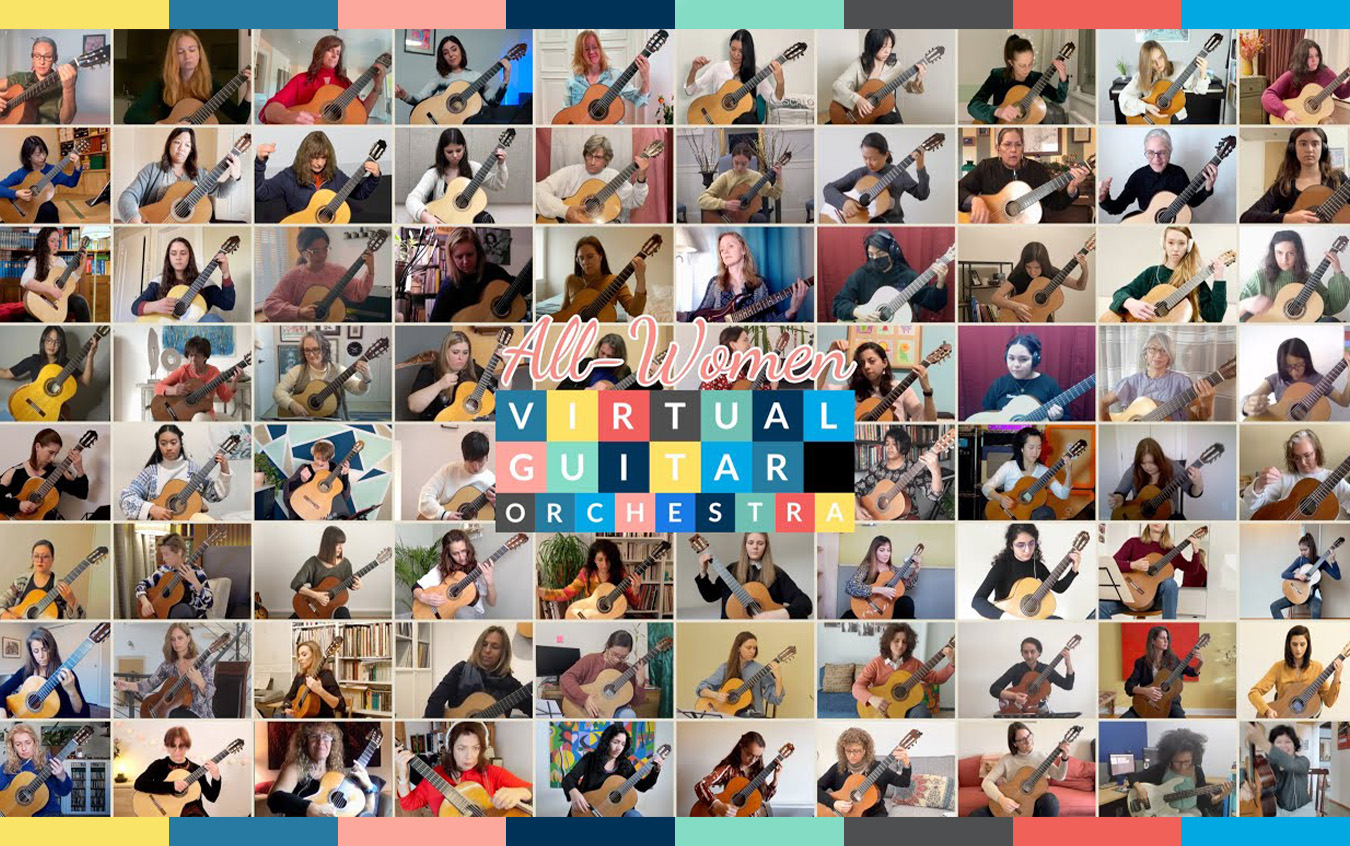 Virtual Guitar Orchestra (VGO) has recently published a new video. This time, the ensemble featured only female guitarists - 80 from around the world! This edition of VGO was created to celebrate the birthday of Ida Presti who was one of the most iconic female classical guitarists of all time. The project also honors all female guitarists from various countries.
Among the performers, you might see some guitarists known from the GSI YouTube channel - Eva Beneke, Francesca Boeiro, Elle Davisson, Andrea Gonzalez Caballero, Alexandra Iranfar-Viloteau, Irina Kulikova, Martha Masters, and Connie Sheu.
Together, all members of the guitar orchestra performed "Dusty Grooves" by Clarice Assad, written for a 4-part classical guitar orchestra and an electric bass.
Check out the full video below
Leave a Comment