Virtual Guitar Orchestra: Join and perform a new piece by Sergio Assad!

The COVID-19 outbreak has resulted in the cancellation of almost all live in-person events around the world, including concerts. Nowadays, most musicians perform from home through live-stream Facebook or YouTube events.
Many of you have probably already heard of the 1st Lead Guitar National Virtual Showcase. A virtual guitar concert featuring Sergio Assad, Alex De Grassi and Sergio Vallin that everyone can participate in. If you have already submitted your video there and wish there were more opportunities to perform online, there is one new exciting project that you might be interested in.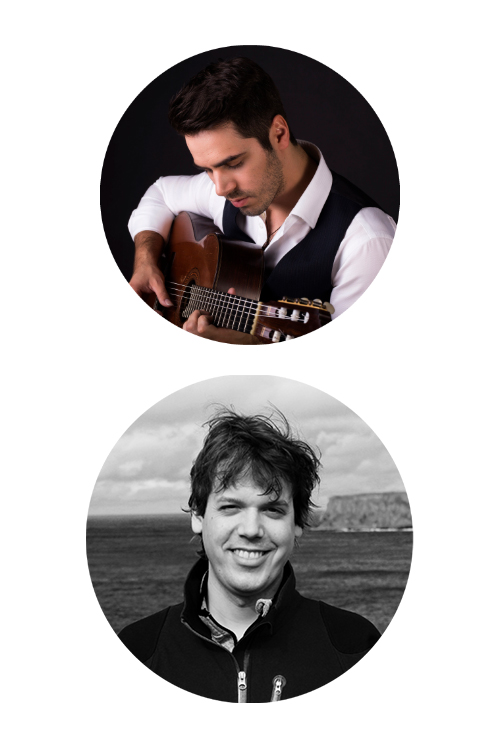 Virtual Guitar Orchestra is catching the interest of many members of the guitar community. This virtual performance will feature many guest guitarists such as: David Russell, Aniello Desiderio, Zoran Dukic, Odair Assad, Judicaël Perroy, Yamandu Costa, Elodie Bouny, Thomas Viloteau, Stephanie Jones, Meng Su, Berta Rojas, Marc Teicholz, Berta Rojas, Marc Teicholz, Rene Izquierdo, Matthew McAllister, Uros Baric, Pepe Romero, Ana Vidovic, Gaelle Solal, LAGQ and Mak Grgic. Together with the community of guitarists who submit their videos, they will perform Kaleidokithara by Sergio Assad, one of the most prolific and recognized living composers for the guitar. Kaleidokithara is a beautiful work of six solo voices as well as an orchestra of additional six voices. Some of the world's most renowned guitar virtuosos mentioned above will record their videos for the solo section to play together with the orchestra that is open for everyone.
Leave a Comment