Virtual Guitar Orchestra Releases a New Video Recorded In Hawaii!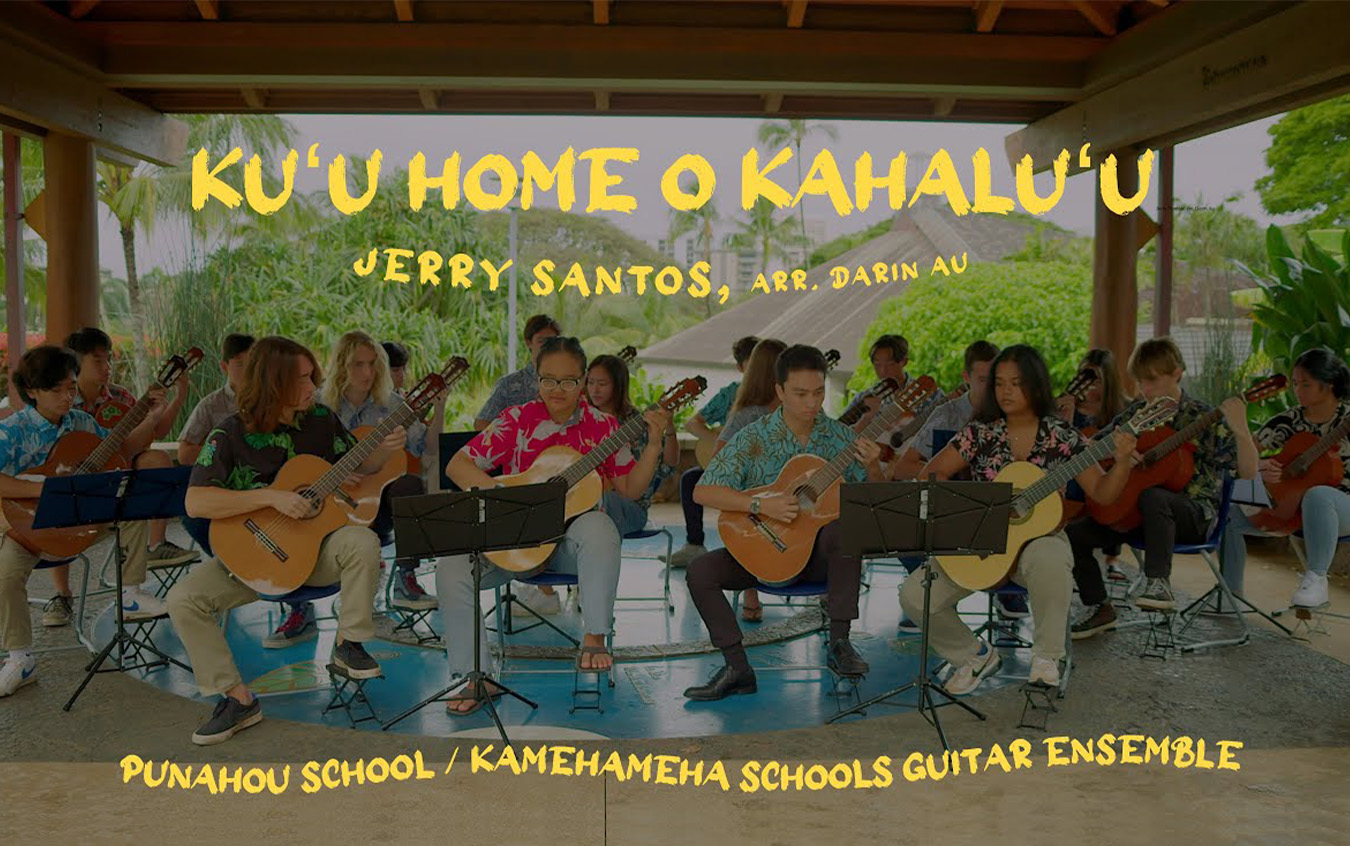 Our friends from the Virtual Guitar Orchestra (VGO) have recently released a new video on their YouTube channel. This video is different compared to their previous performances. Instead of using only video submissions, the majority of the ensemble was recorded in Hawaii by Uros Baric, who traveled there all the way from Slovenia. The footage used in the video was filmed in Punahou School, Honolulu, Kawaikui Beach Park, Kahaluʻu, Waianae, Makapuʻu, Spitting Cave, and North Shore. This edition of the VGO also features a beautiful composition by Jerry Santos titled "Kuʻu Home O Kahaluʻu" arranged for guitar by Darin Au.
Check out the performance video below, as well as the extra behind-the-scenes video.
Leave a Comment